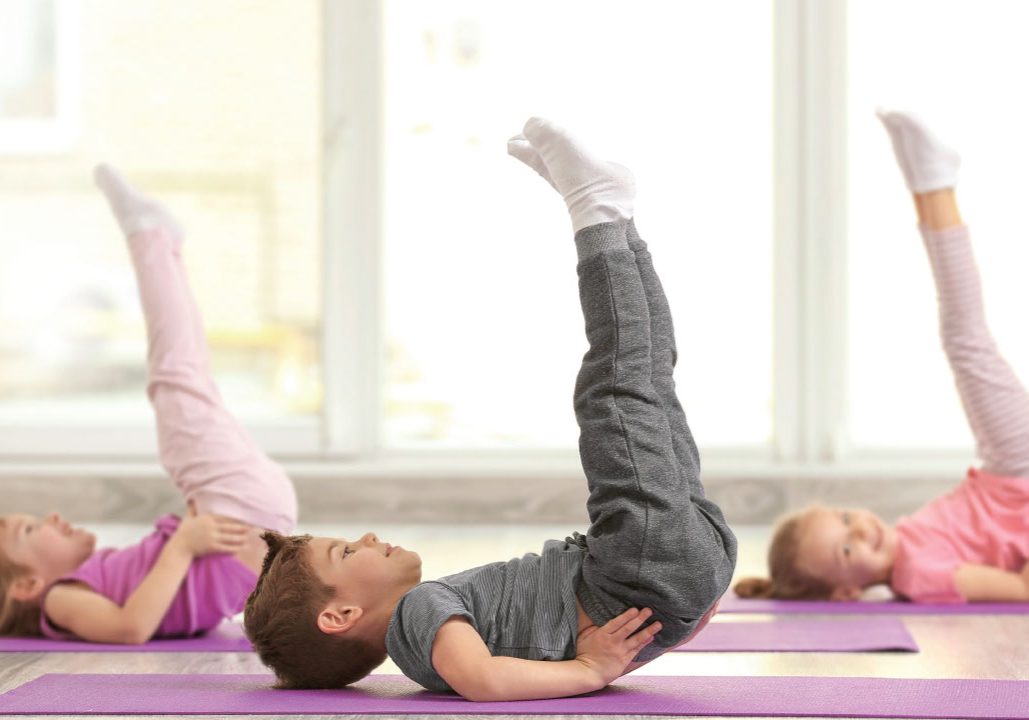 At a time of great need, with mental health issues in the young climbing fast, becoming a children's yoga and mindfulness teacher is the ultimate rewarding work. By Patricia Maddalena
The mental, emotional health and wellbeing of children in our communities is on the decline. Anxiety and stress are fast becoming the new pandemic and, as such, we need a new toolbox that will help support families and schools in these critical times.
I've been a therapist for nearly 20 years. I know first-hand the impact life has on mental health. If left unchecked, it can lead to mental health disorders and diagnoses that could have been prevented.
According to the Mental Health Foundation, nearly one in 10 children aged 5 to 16 is affected by a mental health problem such as stress, anxiety, depression or behavioural disorders…and this was before the pandemic! I hate to think about what it is now and in the years to come.
To help remedy this, I founded WiggleBums and WiggleKids — a yoga, mindfulness, and meditation teacher training. We now have teachers all over the world bringing our unique fusion of NLP, mindfulness, and yoga to the children, their families, and schools in their communities.
When children experience this toolbox for life, they build new neural pathways that enhance memory, coordination, and enable self-regulation to help lessen the levels of stress and anxiety day-to-day.
Yoga is suitable for all ages, abilities, genders and body types. As a society, we tend to pigeonhole children into specific roles from a young age based on their strengths, likes, dislikes and gender. Yoga is non-competitive, inclusive and fun and teaches children that they don't have to fit the mould or excel at a sport. It encourages them to be aware of what their bodies are capable of doing regardless of their age, gender or ability. It teaches them that they are all unique, wonderful and have something special to offer this world.
Childhood anxiety has been reported as one of the most significant mental health issues facing children today. It is estimated that one in four children will experience some form of psychological distress by the time they leave primary school. Yoga and mindfulness for children can help with this.
The benefits of kids' yoga include:
• Improved health and fitness.
• Increased flexibility, strength, balance, coordination and body awareness.
• Boosted confidence, self-esteem and self-expression.
• Relaxation techniques to help them cope better with life.
Yoga classes for children are a fun way to introduce a child to mindfulness and help them manage stress and improve their emotional health and wellbeing. Mindfulness simply means being fully present in the moment. It helps you slow down, tune in and listen to your body's needs. Mindfulness for kids helps them regulate their emotions and have a clearer understanding of the world around them. This reduces the amount of stress that they cope with on a daily basis.
With the increasing pressures on schools to perform, it is important to bring this kind of work into the classroom and to the children who would never have the opportunity to access these kinds of tools. The mindfulness toolbox can help with social, motional and psychological development, aid academic learning and reduce peer aggression, giving children a greater sense of self-worth and wellbeing.
Mindfulness doesn't require any equipment, special location or anything except your own mind. That means you can do it anywhere! Using your breath to anchor you back into your body, back into the present moment is a wonderful tool a child can use when they are in a stressful situation. It is something they can do without others knowing about it and will help reduce fear and anxiety over things that are out of their control. Settling the nervous system and bringing them back into a calm state of being.
Yoga and mindfulness is something that helps children and their families navigate the trickier times in life. Simply put, it's a toolbox for life. And to be able to share that within our communities is probably the best job ever!
You don't need to be a teacher, a yoga teacher, a social worker or even a parent to become an effective children's yoga and mindfulness teacher. You just need to love children and want to make the world a better place for them and the next generation.
There are so many great benefits of becoming a children's yoga and mindfulness teacher such as:
• Children's mental health is on the decline and you can help remedy that.
• An excellent career path if you are considering a more nourishing and rewarding work-life balance.
• You are your own boss.
• You'll have the opportunity to work with some amazing people who will share your vision and passion for bringing these lifechanging
tools to young people and their families.
• You will be part of a global movement in education and health that's making huge strides in helping children develop more self-awareness, focus, empathy and resilience.
Becoming a children's yoga and mindfulness teacher is not just about teaching yoga and meditation to kids, it's about giving them life-changing tools they can use throughout their lives. They will learn how to manage stress and anxiety, be calmer, more focused and resilient.
You will be the change you wish to see in the world and be part of a grassroots movement that provides a deeper understanding, for the next generation, of who we are, why we are here, and what we can do to make the world a better place.
It's probably the best job in the world providing life-changing tools the children can use now and long into their adult life.
Just imagine if you had this kind of toolbox when you were young, how different your life would have been.
The need is great! We need teachers right now to help the children through these critical times. If you are reading this and are interested in teaching kids' yoga and mindfulness and you can feel it igniting something deep inside of you, then you already have what it takes. I urge you to feel the fear and do it anyway because your community needs you right now. Find a course that resonates and
jump right in. I guarantee it will be the best thing you ever do.
Patricia Maddalena is founder and lead mindfulness tutor of WiggleBums Kids Yoga and Mindfulness Academy. Visit: wigglebums.uk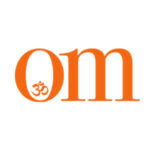 First published in November 2009, OM Yoga magazine has become the most popular yoga title in the UK. Available from all major supermarkets, independents and newsstands across the UK. Also available on all digital platforms.