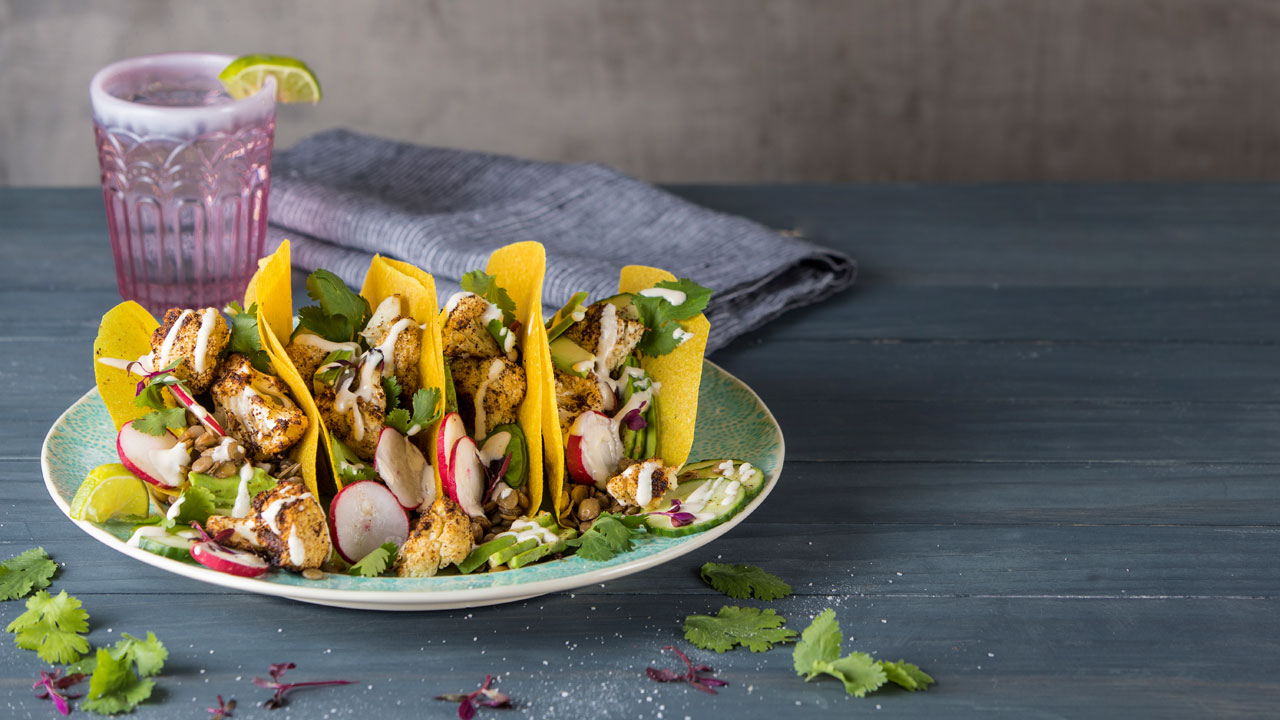 Roasted Cauliflower & Lentil Tacos
Nothing says holiday like tacos. They're versatile, playful, and always satisfying — especially when they're grain-free, stuffed with plantbased goodness, and topped with a refreshing lime tahini sauce. Mucho más, mis amigos, mucho más.
1 large head of cauliflower, chopped into florets

3 tbsp avocado or grapeseed oil

250g (9oz) cooked green or brown lentils

8 grain-free tortillas or Grain-Free Chapattis
Toppings: sliced cucumber, chopped coriander leaves, sliced radish
Preheat the oven to 230°C/450°F/Gas 8. In a large bowl, toss the cauliflower florets with 2 tablespoons of the oil, the garlic powder, 1 teaspoon each of the chilli powder and cumin, ¼ teaspoon of the salt, and the sumac, if using, until well coated. Spread in a single layer on a baking sheet and roast for 25–30 minutes, until beginning to brown. Remove from the oven and set aside

In a medium saucepan, heat the remaining oil over a medium– high heat. Add the onion and garlic and sauté for 5 minutes, until the onion begins to brown.

Add the cooked lentils and remaining cumin, chilli powder, and salt. Cook for 8–10 minutes, allowing the lentils to absorb the flavours. Taste and adjust seasoning as needed. Set aside.

To make the sauce, in a small bowl, whisk together the tahini and lime juice. Add the water and salt and continue to whisk until it has reached a thick consistency

To assemble, fill each tortilla with a scoop of lentils followed by some of the cauliflower florets. Top with the avocado slices, drizzle generously with the lime tahini sauce, and garnish with the cucumber, coriander, and radish.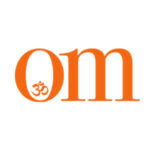 First published in November 2009, OM Yoga magazine has become the most popular yoga title in the UK. Available from all major supermarkets, independents and newsstands across the UK. Also available on all digital platforms.