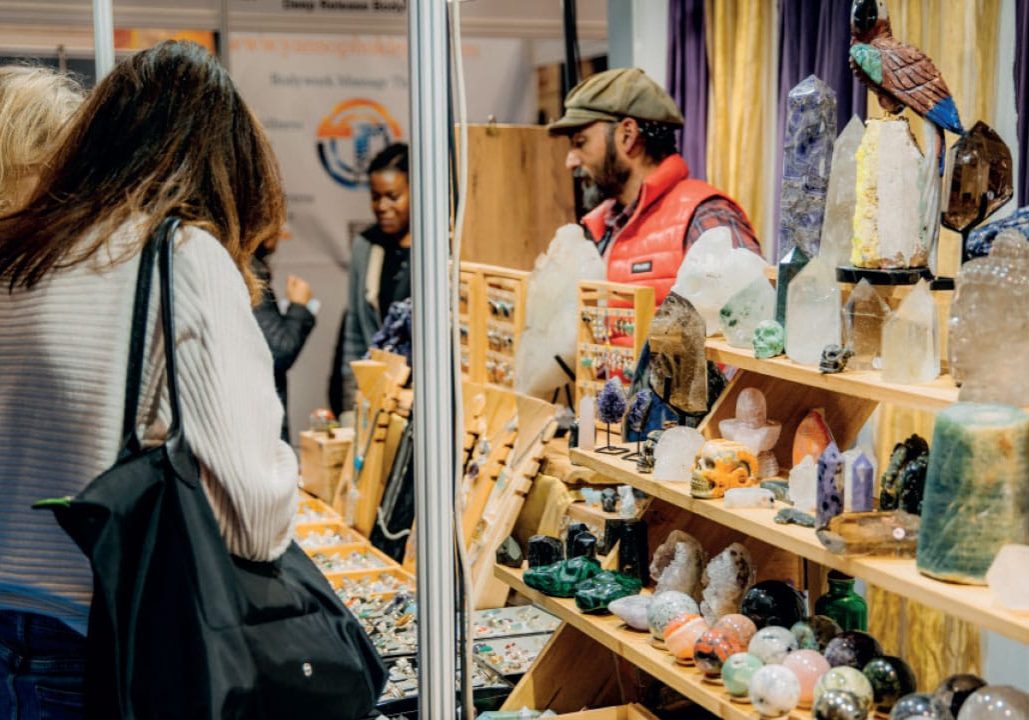 One of the most striking things for first-time visitors to the OM Yoga Show is the scale of the sprawling shopping market, which takes over the whole floor area inside the iconic Alexandra Palace venue. Here's a small flavour of what to expect
Yoga Mad
At Yoga Mad, as you might have guessed, they are completely mad about yoga! With over 20 years' experience in the yoga industry it has grown from a small family business into a well-known and trusted supplier of yoga equipment across the UK and Europe to many yoga studios and teachers, as well as individual yogis and yoginis! Yoga Mad prides itself on the high quality of its equipment, from yoga mats, props and accessories to meditation, relaxation and massage tools. Alongside its yoga products, it also has a range of Pilates accessories available too, covering both matwork and studio equipment. Plus, it's the importer and distributor of ToeSox, the original 5-toe grip sock, and Tavi Noir socks to the UK and EU.
Visit Yoga Mad on Stand E10 at the show to find out more! mad-hq.com/yoga-mad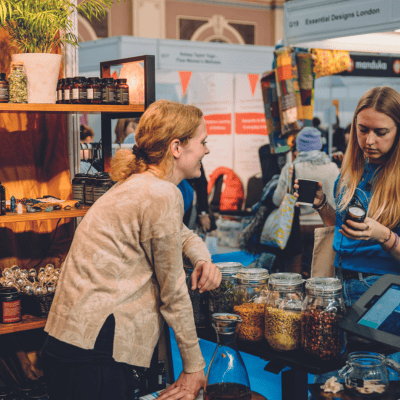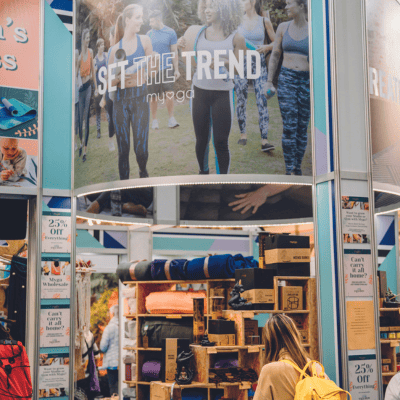 Accessory Arcade
Ethical yoga products from India, including yoga rugs, bolsters and mat bags, as well as acupressure aids, singing bowls and much more. yogasourcing.com
Vedic Cosmos
Vedic Cosmos offers a treasure house of products that includes an extensive range of Vedic books, crafted with exquisite works of art.
vediccosmos.com
Selena Garefino
Yoga, movement, meditation, breathwork, coaching, mentorship and elevation, as well as teacher training, with the inspirational Selena Garefino. selenagarefino.com
Resort Svatá
Katerina Beautiful health and wellness retreat centre in the Czech Republic with a focus on authentic Ayurveda and yoga.
katerinaresort.cz
Rosen Method
The place to learn about the Rosen Method Bodywork, an original form of somatic approach which addresses physical tension.
rosenmethod.co.uk
Wild Chai
It's always time for tea! Discover Ayurvedic[1]inspired chai blends meticulously crafted to rejuvenate your body, mind and soul.
wildchai.co.uk
Oceanic Ventures
Very cool retreat centre in Egypt combining yoga with free diving, scuba, swimming and other activities in support of vital marine charities. oceanicventures.co
Earthing Revolution
Explore the science of grounding with Earthing Revolution and browse an array of earthing products for the home.
earthingrevolution.co.uk
Kept
Exquisitely-designed water bottles combining luxury with sustainability. Made from stainless steel topped with a lid made of acacia wood, BPA-free plastic and a silicone carry loop.
keptforlife.com
Hannah Adamaszek
Browse the work of Hannah Adamaszek, a talented artist who paints the zen-like beauty of everyday life, focusing on the light and movement that fall upon the human body.
hannahadamaszek.com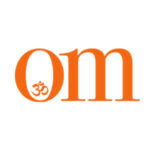 First published in November 2009, OM Yoga magazine has become the most popular yoga title in the UK. Available from all major supermarkets, independents and newsstands across the UK. Also available on all digital platforms.