Born in New Delhi, India, and growing up in a traditional, spiritual family, Ram Jain has come a long way from being an underpaid, migrant labourer in the Netherlands to now leading two ashrams training thousands of teachers every year
What's the one thing OM readers need to know about you?
When I was younger, I wanted to become a great teacher and have my own renowned school. But even when I was working very hard, I was not getting anywhere. I wasn't very confident — I would shiver if I had to speak in front of people! Plus, I could only speak two words in English: yes and no.
At the school where I was working, I was a second assistant, whose only job was to be a silent demonstrator at the front. And even though I was working seven days a week from 8am to 9pm, I wasn't getting anywhere. I wasn't earning enough to either support my family or pay my own bills. I was living in frustration and negativity.
What first inspired you to get into yoga?
Then I met my teacher and mentor, who showed me that I was suffering from 'excusitis' (the disease of making excuses) and 'complainitis' (the disease of complaining). He taught me that to change my life, I first had to cure myself of these diseases and start taking responsibility for my situation. Over the next five years, he taught me and trained me to become a good teacher.
In 2007, I went to the Netherlands. At first, I couldn't find a job as a yoga teacher because I could not speak Dutch. So, for a year or so, I worked as a labourer in factories and warehouses, loading and unloading trucks. I was living in a tiny room with no furniture, riding a broken old bicycle and eating the cheapest bread and cheese, which tasted like plastic.
I needed to do something different. At that moment, something changed inside me. I decided to start giving my own yoga classes because that is what I wanted to do in life. So, I worked in the weekdays in the factory and at weekends I started to give classes at a closed school building which I could rent for €5 per hour. I began with three students in 2008 and, by god's grace, now have two beautiful yoga ashrams spread over 17 acres and four acres of land, where we train over 500 teachers a year. Three years ago, we started our online academy which now provides trainings to over 3,000 students every year.
The most important thing that I have learned and that I try to pass on to my students is that if you take responsibility for your situation and don't give up on your dreams you will finally make it regardless of the difficulties.
How would you describe your teaching style?
I went to a traditional Vedic school for my formal education. Discipline was of paramount importance. I was taught to trust the teacher completely and work hard so that the teacher can get the best out of me. I learnt that as a teacher it is our role to see the hidden potential in the student. This background reflects in my teaching style. When teaching, I am firm and strict while I gently try to push the students beyond their comfort zone. In my philosophy classes I use stories to explain the concepts and make the class engaging. I was brought up in a spiritual Jain family where yoga (not just the asanas) is a way of life. In my primary school, I had a teacher who was very kind and impressive in his behaviour and practice. He inspired me to take yoga seriously.
What does yoga mean to you personally?
For me, yoga is not just asanas but a way to connect with myself and the universe. Yoga is my connection with reality. It is my way to remember 'Who am I', and not get carried away with the temporary identities like my name, titles etc. Yoga brings balance in my life. It helps me to know the difference between right and wrong. It helps me to feel grounded and not get shaken by the ups and downs of daily life.
How have you navigated the challenges of the last year?
The past year has been challenging with no physical courses at our ashrams. Fortunately, we already had an online academy with a loyal community, so we used the time to create more useful courses for them.
Our plan for the next few months is to bring more courses to our community from expert guest teachers in the field of yoga, anatomy, neurology and ayurveda, among others.
Any good life hacks for the rest of us?
There are four seasons in life, like the seasons of nature. Winter is the time to rest and prepare, Spring is the time to plant and initiate. Summer is the time to protect and nurture. Fall is the time to harvest. So, like in the winter the farmer rests and prepares for the spring, he sharpens his tools, fixes the fences so when the spring comes, he is ready to start.
Similarly, this Covid-19 pandemic is a winter in our life, it is the time to rest and prepare. It is the time to learn new skills and develop yourselves personally. Then, after the pandemic you are ready for the new opportunities.
Ram Jain is the founding director of the Arhanta Yoga Ashrams in India and the Netherlands, training yoga teachers from all over the world.
Find out more at: arhantayoga.org
Favourite yoga book?
Bhagavad Gita
Favourite yoga quote?
True yoga is not about the shape of your body but the shape of your life.
Go-to health drink?
Fresh spinach-kiwi-ginger smoothie
If you had to take a yoga class, as a student, with any teacher ever, from any time or place, who would it be with and why?
Swami Sivananda, because he taught not just asana, but yoga with all its dimensions.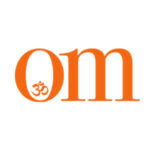 First published in November 2009, OM Yoga magazine has become the most popular yoga title in the UK. Available from all major supermarkets, independents and newsstands across the UK. Also available on all digital platforms.