Borneo isn't a name that immediately leaps to mind when talking about yoga retreats. But if you're looking for an exotic adventure of a lifetime then why not? Borneo Orangutan Survival UK is hosting a series of spectacular yoga retreats to the island over the coming year. From walks in the rainforest to watching orangutans roaming free on the sanctuary islands, a week on one of these retreats is for anyone looking for a transformative experience — and that's without the yoga! Throw in some daily asana and meditation too and this is a retreat with all the ingredients to change your life forever.
Prepare yourself for something entirely different — a place where you can absorb the natural world and reinvigorate the human soul. Best of all, 100% of all revenue from the retreat goes towards conservation efforts to protect and support orangutans and their lush paradise habitat.
You'll stay in beautifully-appointed accommodation at Samboja Lestari Eco Lodge, where aesthetics and artisanal handicrafts blend seamlessly into its breath-taking surroundings. You don't have to even move from your bedroom with its panoramic views to enjoy the abundant wildlife all around.
The area is home to over 200 orangutans that have been released into six islands around the lodge. You'll get a detailed tour, which will give you a once-in-a-lifetime opportunity to observe the behaviour of these rehabilitated creatures living within the complex.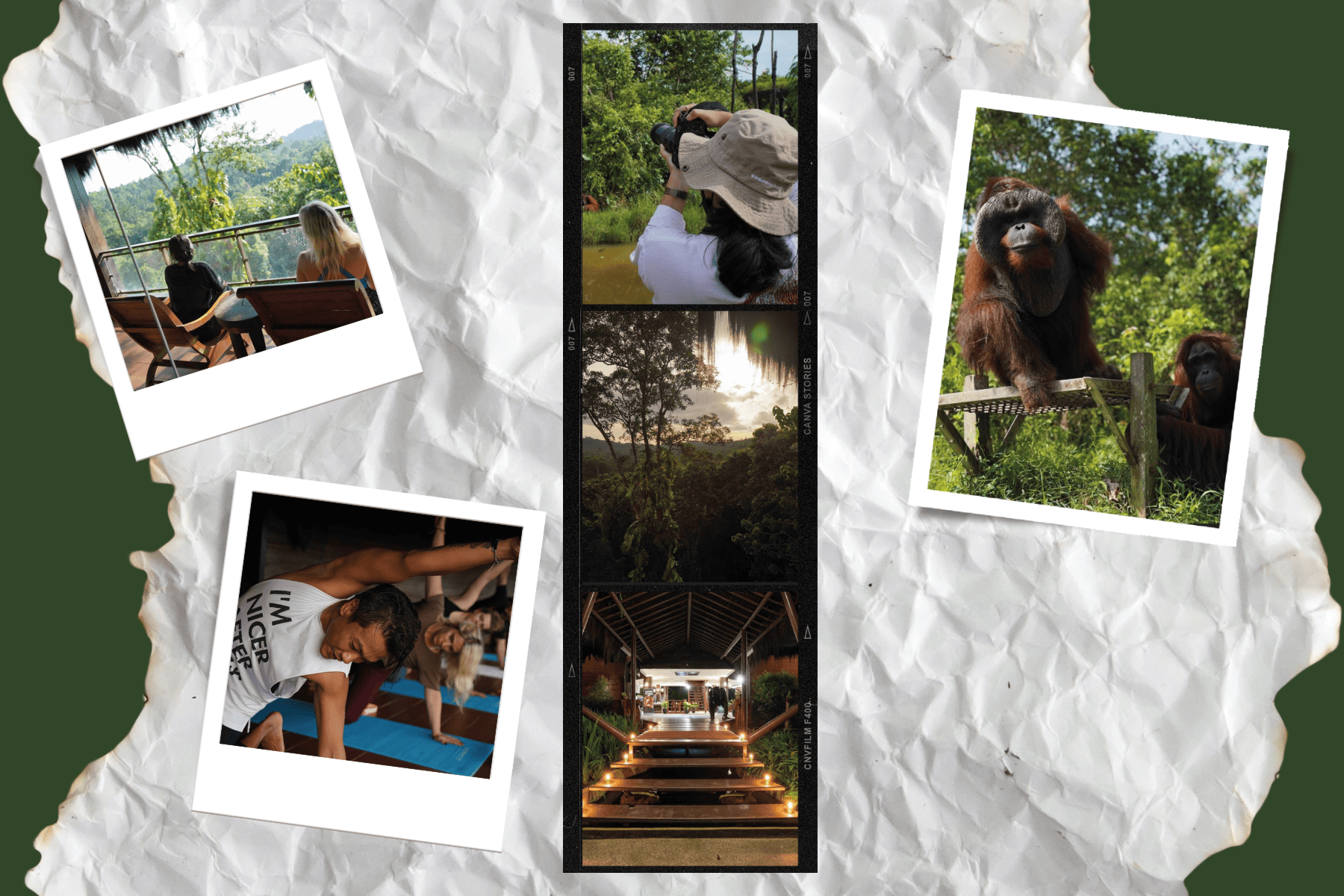 And you don't need to be Bear Grylls to enjoy this adventure either. The retreats are open to all levels. Most yoga offered will be considered intermediate, with both modifications for beginners and challenges for more experienced practitioners provided.
Expect a morning yoga class and then a sunset class to close the day, plus optional workshops, covering areas such as pranayama and arm balances.
The retreats are actually designed so that the yoga complements the rainforest experience. Each morning at around 6:30am, you'll gather to flow through a 60-minute vinyasa class to awaken mind and body, in preparation for an adventure-filled day ahead. The second yoga class of the day is around 5pm as the day begins to settle and just before sunset.
Throughout the week, there are various tours to explore more of the highlights of Borneo, including a full day jungle trek, in the protected forest area of Bukit Bangkarai, less than one hour's drive from Samboja Lestari, where you'll be staying. The trek is easy though some parts are a little bit muddy so be sure to bring appropriate footwear. The area offers releasing sites for around 80 orangutans and is also a home for Malayan sun bears, proboscis monkeys, plus 242 species of birds and countless other species.
Other highlights — aside from the orangutans and yoga immersion — include a river cruise through the jungle, tree planting and a waterfall trip, where you'll get to soak up all the magnificence of this exotic island. And if all that trekking and adventure leaves you with some aching leg muscles, then there are soothing massages available at the lodge.
If you want yoga and adventure, and to support a noble cause along the way, then Borneo is the place to be!
The next retreat dates are: 17 September, 2023; 17 March, 2024; 24th August, 2024.
Cost: £1999 including donation, not including flights. Accommodation upgrade an extra £200-£700 depending on typeof room.
For more information, visit:bos-uk.org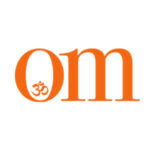 First published in November 2009, OM Yoga magazine has become the most popular yoga title in the UK. Available from all major supermarkets, independents and newsstands across the UK. Also available on all digital platforms.