Practicing with the seasons
Autumn brings with it a time for reflection and sometimes a slower pace of yoga. By Paula Hines
The arrival of autumn marks a notable shift in my practice, including elements of what I feed myself physically and mentally. As the years go by, I notice my practice tends to adjust with the seasons more and more.
In the northern hemisphere where I am writing from, the days are getting shorter, the leaves are changing colour and falling from the trees and the clocks will soon change. I feel more inclined to turn inwards and be more reflective. Maybe this is not surprising because according to Traditional Chinese Medicine (TCM), autumn is the start of the yin time of year and a time to turn inward and let go of what no longer serves us.
The lungs and the large intestine are the pair of organs associated with this season. In my own yin practice as well as when I share yin yoga with others, I bring in lung and large intestine practices for the autumn. I've found that doing so helps me to feel more in tune and move into the yin time of year with more ease.
Yin yoga is a slow, meditative practice with its roots in TCM and Taoism. In yin postures we stimulate the meridians (energy channels) to encourage the healthy flow of Qi (energy) through our bodies.
Also, by remaining in each yin posture for an extended time (usually around three to five minutes), the deeper connective tissues of the body are reached in a way they are not during a yang practice.
For the past several years I have enjoyed offering seasonal yin and yoga nidra workshops in Lambeth, in London. The arrival of Covid interrupted these for a while but I am glad to be able to offer them again and to now do so online, so geography is no longer a barrier.
Another special aspect of these workshops for me is that at least 50% (and at times 100%) of the proceeds go straight to Brixton Soup Kitchen. Founded in 2013 by Solomon Smith, it is an incredible charity powered by volunteers and donations. Despite the name, they have long provided crucial assistance to people beyond Brixton too, reaching numerous parts of the country and abroad.
If you would like to ease yourself into the yin time of year and help to support a brilliant cause at the same time, I'd love you to join me.
To find out more about seasonal yin and yoga nidra workshops with Paula Hines visit: ucanyoga.co.uk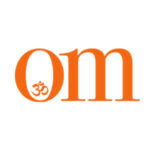 First published in November 2009, OM Yoga magazine has become the most popular yoga title in the UK. Available from all major supermarkets, independents and newsstands across the UK. Also available on all digital platforms.