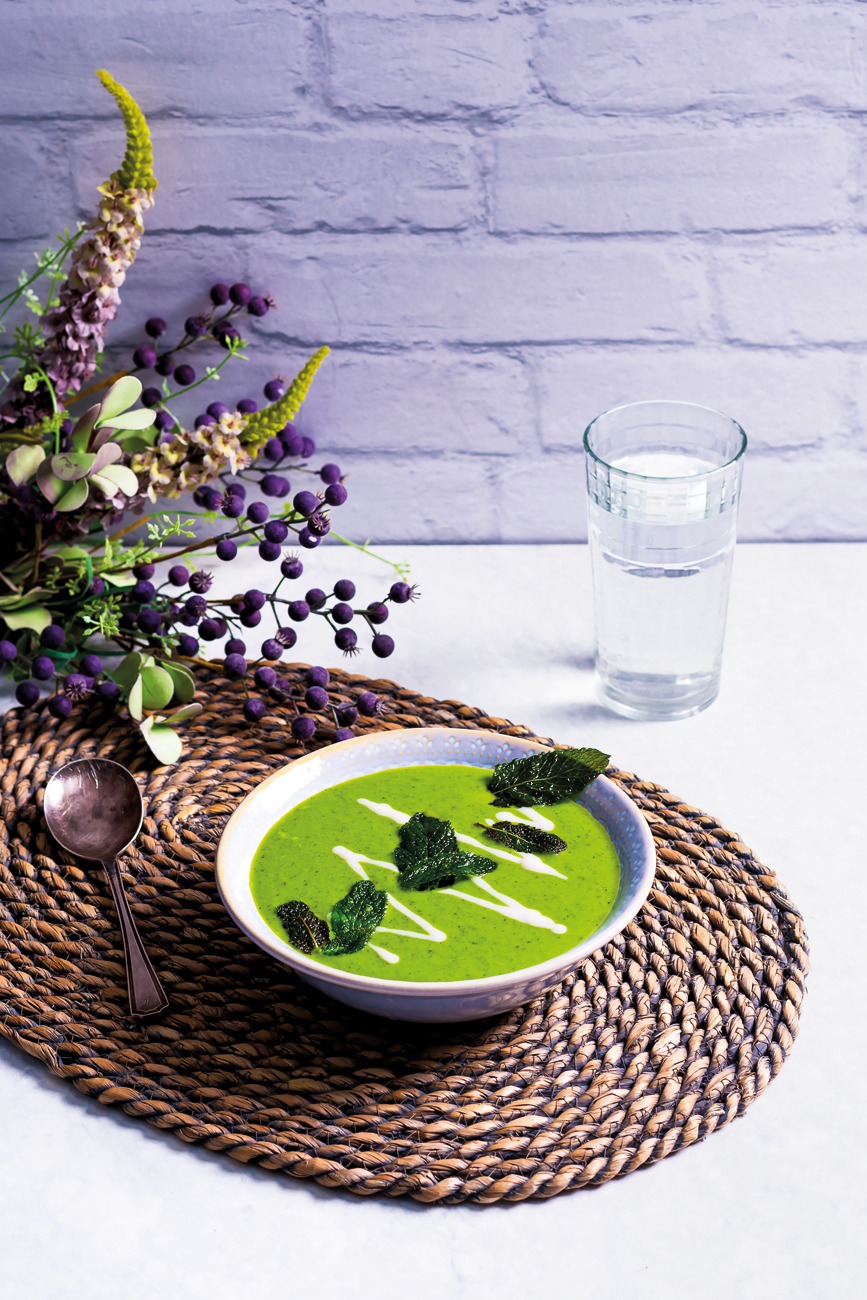 Pea, Spinach and Mint Soup
SERVES 4
This simple soup has a lovely fresh flavour and is great served either hot or chilled — making it totally versatile and an easy solution for lunch or dinner.
60g (generous 2oz) spinach

720ml (3 cups) gluten-free vegetable stock
In a large saucepan over a medium heat, add the oil, mint, onion and garlic and cook for 3-4 minutes until the onion is softened. Add the spinach and cook for a further 2-3 minutes until fully wilted down.

Add the peas and stock and bring to the boil. Let the soup simmer for 15 minutes before blending using a food processor or stick blender. Season to taste before serving.