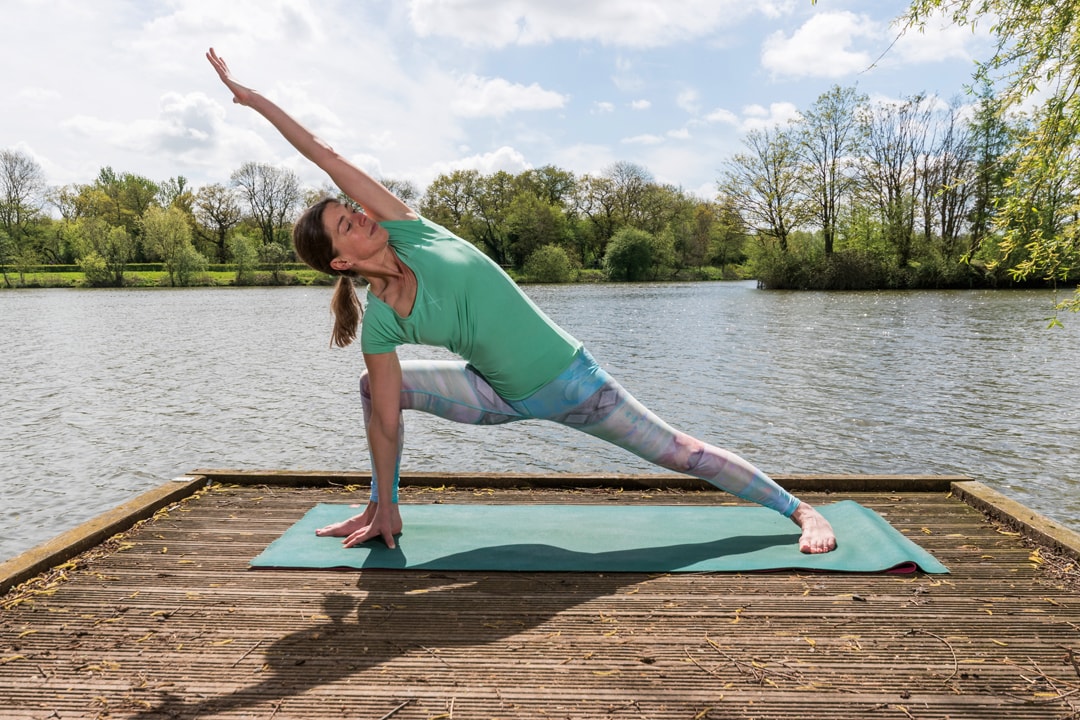 Yoga teacher Sarah Bates describes how her practice has helped her navigate the pain of psoriatic arthritis, exacerbated during lockdown — and how she's now determined to help others
I was diagnosed with psoriatic arthritis when I was 36; I'm now 47. Not long after receiving this news, I gave up my job in marketing and headed off to India to do my yoga teacher training. I've been practicing yoga since I was 28 and I felt it was time to make a big shift in my life.
When you think of arthritis, the words that may spring to mind are 'stiff' and 'inflexible'. And when you think of yoga, the words that might be stereotypically associated with the practice are mostly the opposite of that.
I was in intense pain; the heat and humidity of India only made it worse. I found the whole experience gruelling. I remember asking my yoga teacher at the time if I could be a teacher myself when I'm struggling with such a condition. He stared at me blankly and said nothing.
Yoga has taught me a lot about how to manage my pain and my pain has taught me a lot about how to teach yoga.
Those with arthritis or similar types of conditions know that when you're having a flare day, the last thing you want to do is move, but the best thing for you is to practice Yoga teacher Sarah Bates describes how her practice has helped her navigate the pain of psoriatic arthritis, exacerbated during lockdown — and how she's now determined to help others gentle movements, such as yoga.
At my yoga teacher training I learnt about the archetypes that could be associated with yoga teachers and what other people might project onto you or perceive you to be. But could I be the pillar of health and the representation of wellness when I was in pain and the damage on my hands and feet were there for all to see?
It may sound like a cliché, but living with arthritis has made me a better teacher. I understand pain and from that perspective you can really help to modify poses for those who might be struggling. We can study as much as we like, but nothing replaces that first-hand experience that allows us to truly empathise with another human being.
Navigating lockdown
Like many of you reading this, you will have had to adapt your yoga practice or business to online throughout lockdown. I too have had to do the same and I've been fortunate enough for my business to survive.
Whilst I've always loved and respected yoga, that has been further emphasised during these times. I've been teaching fewer classes, I've been less on the go and things have been at a much lower pace. I realise more than ever how much my body needs yoga to keep my pain at bay.
Before lockdown, I was feeling physically on top of the world. Within one month, my health had deteriorated.
For a whole year, I've struggled with pain. I can only attribute this to reduced practice and teaching. I use yoga and holistic practices to keep myself in check rather than medication. In fact, yoga is my prescription for health. As always, out of this pain came blessings and learnings. Pain makes you become still in body and mind and forces you to listen.
I've always been open with my students about my condition, but lockdown has brought with it a deeper discovery into the realms of authenticity, showing up in the world as you truly are.
This unmasking can be seen everywhere. I've loved seeing the realness behind the social masks; people conducting online meetings in comfy jumpers and jeans with their children interrupting every five minutes. I absolutely love this new way of being. No airs and graces, just pure human experience.
And, as we all know, yoga teaches us about the 'art of being' too. I have felt even more open to sharing what it's like to have a chronic condition to highlight that you still can do yoga. Maybe it might not look like the yoga in your head, but you're still practicing.
My students have said that my honesty is empowering and shows great strength and resilience which in turn motivates them to practice despite what they too might be facing.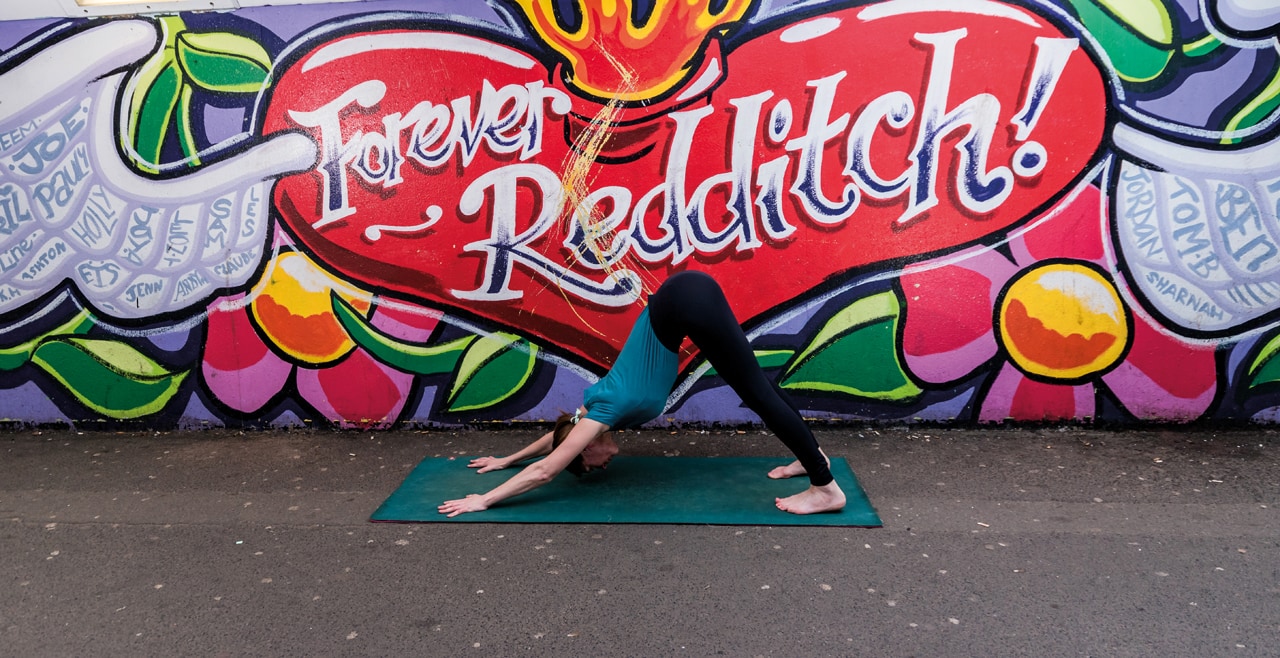 Empowered bodies
Prior to lockdown, I had not embraced the online world of teaching, but I've come to love it. During this time, I was contacted by a charity to teach chair yoga lessons to those with arthritis. I feel sure that this would not have come about, if it wasn't for this 'pandemic pause'.
It has been so liberating to teach a group of people who understand you as much as you understand what they're going through. This weekly session brought together a beautiful like-minded group who became empowered to move their bodies.
When you show up in the world as you truly are this creates so much freedom within you. It is a release.
My message to anyone who is reading this who may be struggling with a painful chronic condition is to not give up. Allow yoga to gently guide you. It doesn't matter if you can only express some of the poses. Honour the fact that you showed up. If you are a yoga teacher or even a regular practitioner, use pain as your gift and as your guide and it will help you to help others.
Pain Empowerment Coaching Course
During this pandemic I wrote and filmed a concise Pain Empowerment Coaching Course. It is for those with a chronic condition that causes physical pain. It can be used as a standalone or in conjunction with medication and is ideally suited to those who are new and open to holistic health. The course gives you 18 different techniques, actions or approaches to try with six downloadable worksheets.
The regular price of this video course is £56 but you can claim £20 off by quoting OM magazine (total price will £36 with the discount).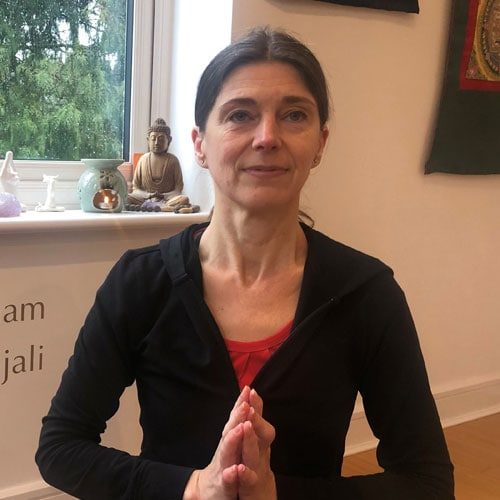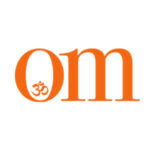 First published in November 2009, OM Yoga magazine has become the most popular yoga title in the UK. Available from all major supermarkets, independents and newsstands across the UK. Also available on all digital platforms.