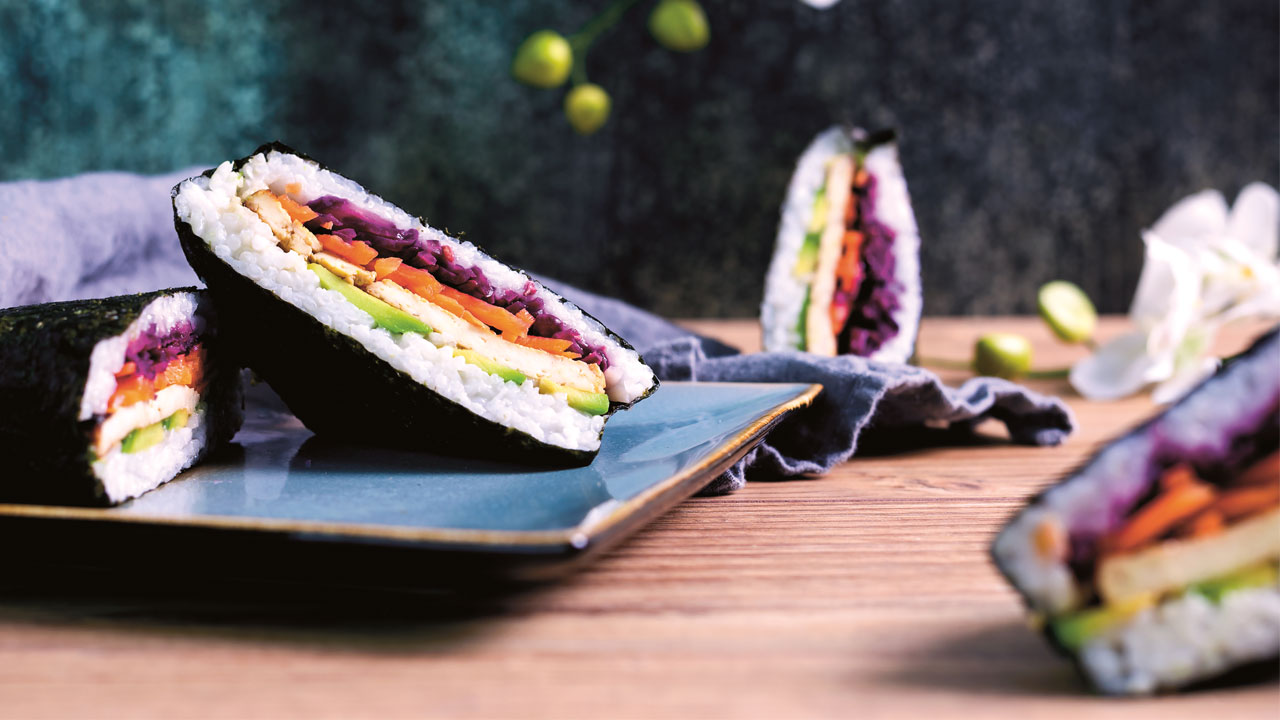 Onigirazu
Onigirazu is the sushi equivalent of a sandwich; they make a great, flavoursome and filling lunch and can be made in advance.
Ingredients for the marinated tofu
1 tbsp gluten-free soy sauce

1 red chilli, finely sliced

280g (10oz) extra firm tofu, sliced into 6 pieces
Ingredients for the sushi rice
Ingredients for the pickled cabbage
1 red cabbage, finely sliced
For the marinated tofu, mix the maple syrup, miso, soy sauce, ginger, water and chilli together and pour over the tofu pieces. Mix thoroughly and leave to marinate for 1 hour.

Heat the oil in a frying pan over a medium-high heat and fry the tofu for 3-4 minutes on each side until crispy.

For the sushi rice, add the rice and water to a saucepan and bring to the boil, then turn down to simmer for 20 minutes, whilst stirring occasionally, until all the water has been absorbed and the rice is tender. Mix in the mirin, before spreading the rice onto a tray to cool.

For the pickled cabbage, add the vinegar, water, sugar and fennel seeds to a pan and bring to the boil. Once boiling, add the red cabbage. Then remove from the heat and leave to cool.

To assemble the onigirazu, split the rice into 12 equal portions. Lay a sheet of nori on the worktop, shiny side down, with a corner facing you. Add one portion of the rice to the centre of the nori sheet and flatten down into approximately an 8cm square, with a flat side of the square facing you.

Layer the avocado, tofu, carrot and pickled cabbage onto the rice and then top with another 8cm square of rice.

Brush the nori sheet with water and fold the corners one by one over the top of the rice, to mimic an envelope. Gently press down on the onigirazu to flatten it slightly.

Repeat this with the remaining ingredients. Then place the six onigirazu in the fridge to chill for 1 hour, before slicing in half to serve.

Proin nibh nisl condimentum id venenatis a condimentum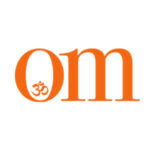 First published in November 2009, OM Yoga magazine has become the most popular yoga title in the UK. Available from all major supermarkets, independents and newsstands across the UK. Also available on all digital platforms.