Roll up, roll up, and roll out your mats … the OM Yoga Show is coming to town. Now celebrating it's 10th year, Europe's biggest yoga gathering takes place at Olympia National, London from October 25-27. Be there or be square.
The Greatest (Yoga) Show on Earth. Don't miss Europe's biggest yoga event this month.
Everything yoga all under one roof: that's the OM Yoga Show. So, if you love yoga, or if you're serious about spirituality, or mad for meditation, it's definitely the place to be this month. Whatever yoga style you're into you'll find it inside London's Olympia. Here are some things to look out for:
With the rise in popularity of hot yoga you'll find that too, with our new Hot Pod Yoga studio. A full schedule of hot vinyasa classes is available in the pop-up inflatable studio which is heated to 37 degrees. And celebrity Bikram teacher Billi Mucklow (of The Only Way is Essex TV show fame) will also be at the show.
The more adventurous will want to try out the Yoga Swings. With flying yoga and inversion, see how you can reach new heights in your practice.
If it's something more meditative and calm you're after then you may want to visit the Temple of OM for continuous chanting and meditation. Feel the good vibrations from the chant of the sacred sound.
If you're thinking of becoming a yoga instructor yourself, then come along and meet some of the world's top teacher trainers, offering pretty much every style going.
Then there's the OM Yoga Business conference where you'll pick up valuable insight into running workshops and retreats or opening your own studio. These full day sessions cover all the vital information you need to know, delivered by industry experts.
Hey, and even if you're not into yoga at all, and you're just being dragged there by your partner, then the energy at the OM Yoga Show is truly amazing. Just come along and hang out to feel some of the infectious enthusiasm and zest for life. You'll walk out feeling elevated and uplifted.
To read the full OM Yoga & Lifestyle Magazine Special Report click here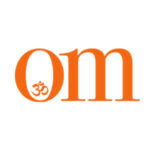 First published in November 2009, OM Yoga magazine has become the most popular yoga title in the UK. Available from all major supermarkets, independents and newsstands across the UK. Also available on all digital platforms.
If You Enjoyed This, Then You May Also Like...