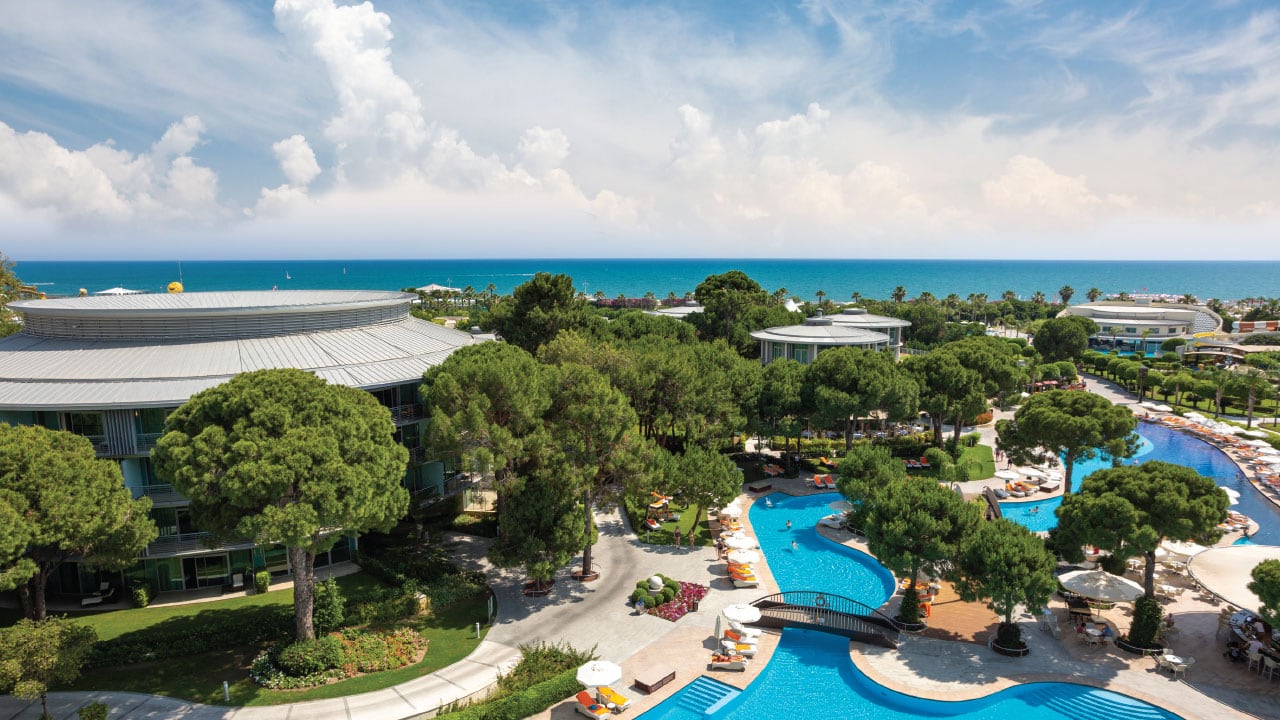 Sun, sea and savasana at Calista Luxury Resort…an exclusive getaway on Turkey's stunning south-west coast for all those in need of a little pampering this winter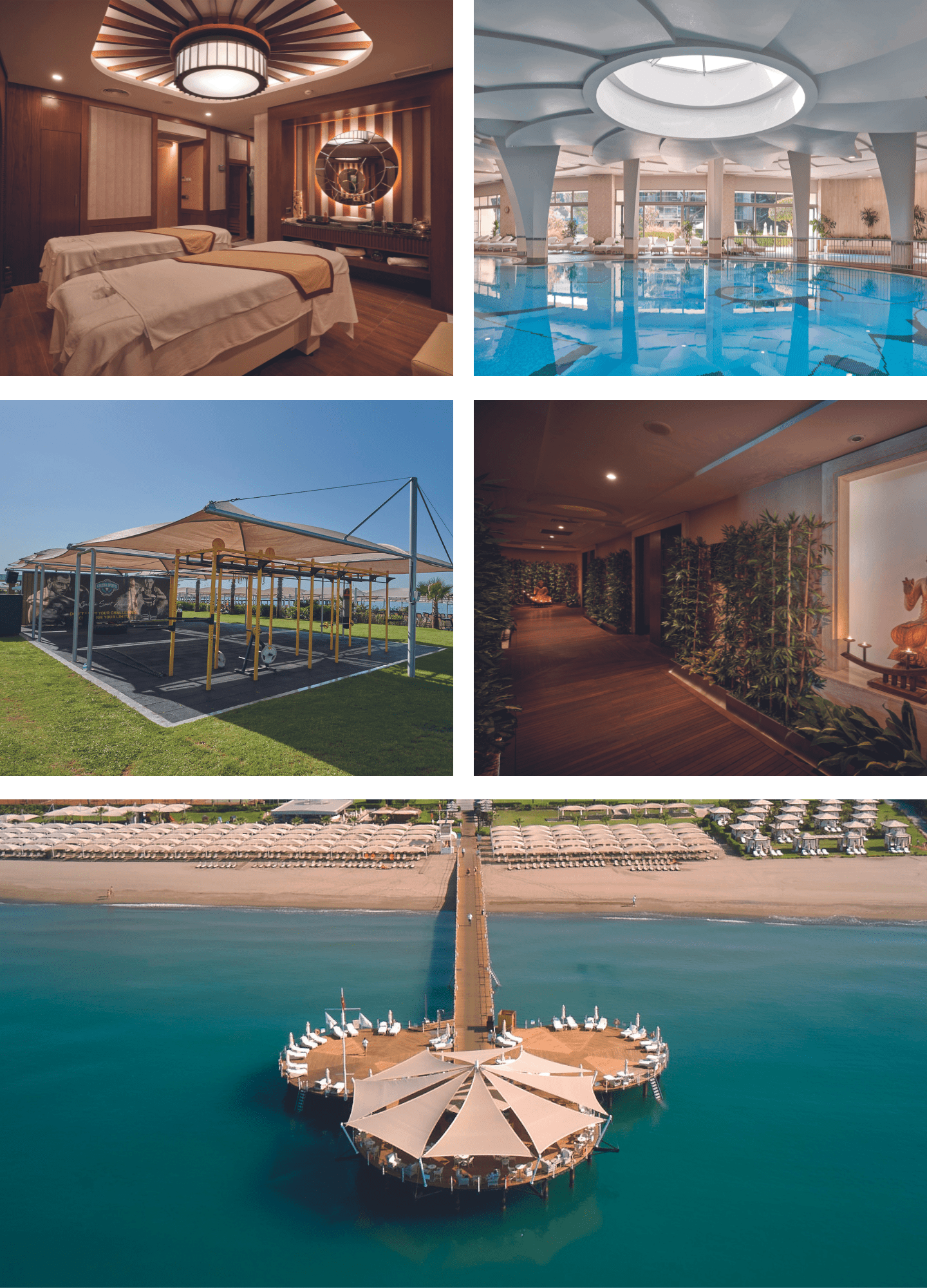 Looking for a plush winter getaway for a bit of wellness and yoga that's not too far away, that offers good value outside the eurozone and the promise of some sun? And maybe your own private sandy beach too? Look no further than the Turkish Riviera. There's no guarantee of winter sunshine on Turkey's south-west coast, which looks out to the eastern Mediterranean, but let's just say the temperatures are considerably more appealing than in the UK during the colder months.
Calista Luxury Resort is a wonderful place to aim for and offers daily yoga classes, as well as pretty much everything else you might need — and it does so with great panache. You'll feel pampered and cared for in this exclusive little bubble, with attentive staff catering for your every whim.
If you're in need of a little self-care this winter, then it's going to be hard to beat. Calista Luxury Resort is the first 'Green Star' award-winning hotel in Turkey with international status, designed with a unique architecture of circular buildings across a 120,000 m2 area, in a forest covered with pine trees, where nature and the sea are united, in Antalya-Belek, the pearl of the Mediterranean coast.
The emphasis here is on affordable luxury, so while it's an all-inclusive resort, what you pay for includes all the food and drink you could possibly want, as well as a smorgasbord of sports, fitness and entertainment daily.
(And we're talking premium brand drinks here, not generic, so great if you're in need of a holiday cocktail or two, or away with friends!)
The spa and wellness centre is expansive, with a broad array of treatments on the menu, plus a juice bar to keep things clean after those cocktails the night before. Start the day right with a yoga session outdoors and then head for the private beach and gaze across the sea out towards Africa. At night, stroll out to the beachside bars or along the decking to watch the sunset from your own little spot of paradise surrounded by the lapping waters of the Mediterranean.
You'll be keeping good company if you do decide to visit Calista Luxury Resort. Former US president Barack Obama was once here (you'll see his photo on the wall at the reception area) and the resort regularly hosts VIPs and other dignitaries in its incredible suites and exclusive private villas. It's also an area steeped in history too, if you ever want to venture beyond the comfortable confines of the resort.
The main arrival airport is Antalya, which is said to be the fastest-growing city in Turkey, and one that boasts an amazing old town to explore which highlights the area's rich heritage and history. Other historic attractions nearby include the ancient cities of Aspendos, Perge and Side. The latter is one of Turkey's best-known ancient sites and includes a famed amphitheatre built on columns, the largest of its kind in the region.
Other ruins include the agora, gymnasium, the Temple of Apollo by the sea, fountains and necropolis. Other Instagram-ready attractions include Kursunlu Waterfall, which plunges from a height of 18 metres, and Tazi (Greyhound) Canyon, with a depth of around 650 metres. If you can't bring yourself to leave the luxury of the resort, but you want to make it a really active holiday then that's easy to do with all the sports and activities on offer, and fitness professionals on hand to guide you.
Try your hand at Fly Yoga, on top of the morning yoga sessions and pilates, or get sweaty with Hiit classes, TRX, functional training or some fun Zumba shakedowns. There's a gym where you can work out too, complete with motivational mottos to keep your spirits up when the sweating starts, plus all manner of other challenges from cycling tours and kangaroo jumps, to water-based classes such as Aqua Spinning and Floatfit.
Or try your hand at boxing or kickboxing to build physical strength as well as inner resilience (if you've never tried it before, you'll have tons of fun!). There are lots of other organised sports and activities going on as well, including football, tennis and plenty of golf in the area nearby.
Watch the beach volleyball before heading out onto the water for some windsurfing, jet skiing or paragliding — or just enjoy the spectacle of it all with a morning coffee (brought to you on the house, of course!).
Afterwards, enjoy the resort's eight different pools, sunbeds, sunshades, pavilions, the clear and crystalline sea, beach bars and snack restaurants as you regroup after the year just gone, and soothe your soul. If you really want to immerse yourself into a self-care and wellness programme while you're away then a visit to the Callos Spa is a must.
Here, you'll find Turkish baths, sauna, steam bath, ozone sauna, jacuzzi, beauty centre, as well as additional luxe VIP facilities. There are so many indulgent massages to choose from, where you'll be throughly pampered, from a classic massage to the full Turkish bath, scrub and foam massage experience. Heaven awaits at Calista Luxury Resort, a true Turkish delight.
Stay at the Calista Luxury Resort starting from £150 per person per night, book now for the beginning of the 2023 summer season. For details visit: calista.com.tr/en or see it for yourself on Instagram @calistahotel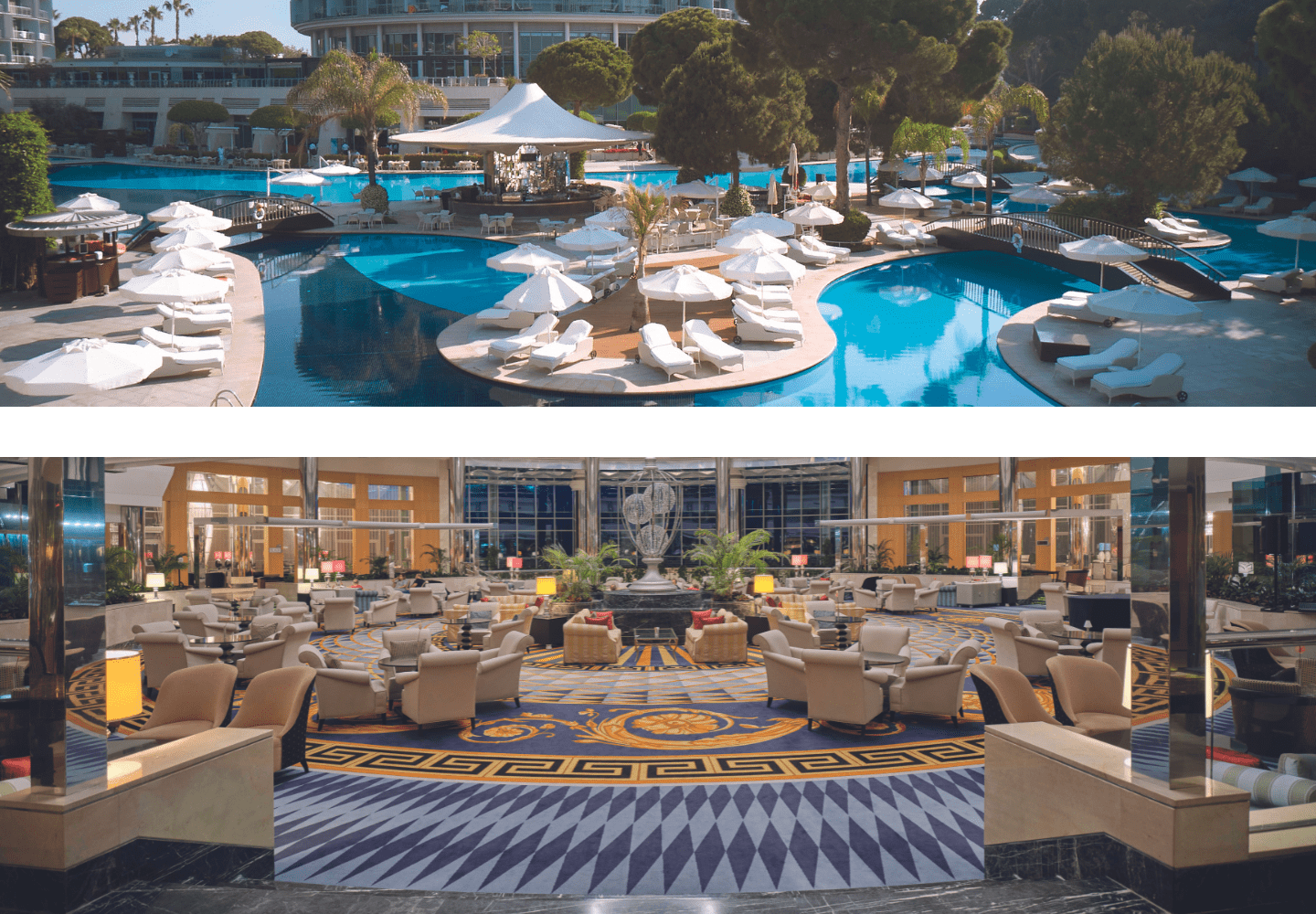 Calista is a young woman who was named after a queen in mythology. Calista is proud of her beauty and ventures everything to make her beauty immortal. Eventually, she gets what she wants. Calista starts to shine with a beauty that will make goddesses envious, and she devotes herself to doing good by combining her exterior beauty with the beauty of her spirit. Calista's soul was too beautiful for her to remain a mere mortal; Calista is a goddess of beauty, and she reflects that pure beauty. Calista. Flawless beauty. The goddess of beauty.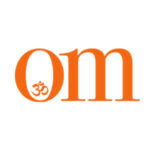 First published in November 2009, OM Yoga magazine has become the most popular yoga title in the UK. Available from all major supermarkets, independents and newsstands across the UK. Also available on all digital platforms.