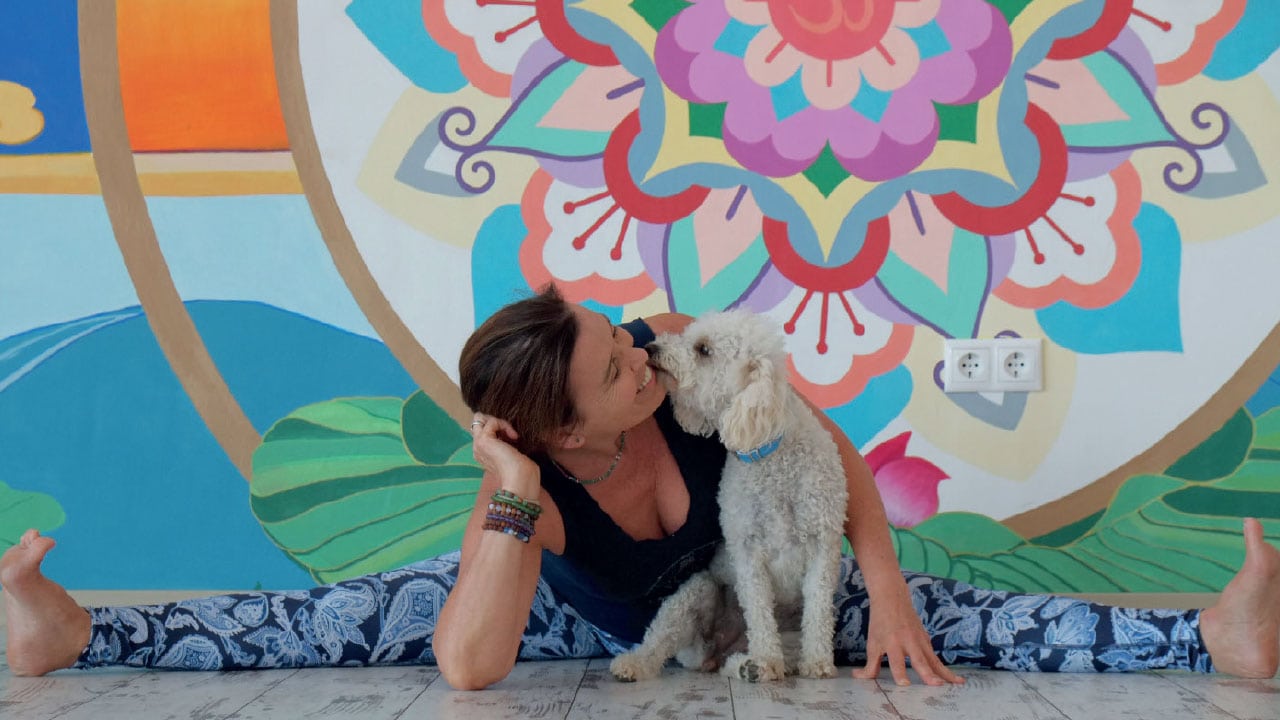 Vidya Heisel, founder of Frog Lotus Yoga and Suryalila Retreat Centre in Spain, is one of the most experienced yoga teachers around. Here, she tells OM that wisdom, both on the mat and in life, takes time, but the rewards are worth it.
How did you get started in yoga?
I started practicing yoga in India when I was 20, in 1975, with an American yoga teacher at the Shree Rajneesh Ashram. That's 47 years ago now. My teacher was studying with Iyengar, literally just down the road! I didn't really know how important Iyengar was in the yoga world back then. I remember my teacher told me that Iyengar didn't particularly like women or students of Rajneesh. I'm not sure how true that was but it didn't encourage me to go to study with Iyengar at the time. Something I later regretted!
I religiously attended the yoga classes at the ashram every day for a year. Then my yoga teacher wanted to return to the USA and he needed a replacement. As his most dedicated student, I was asked to step into the role. Back then there was no such thing as 200-hour training programmes, so my main qualification was enthusiasm. That was the beginning of my teaching career and I have practiced, studied and taught yoga ever since.
What made you decide to go to India at such a young age?
I had gone to India with a strong interest to learn more about Eastern philosophy and meditation. That was and has remained my passionate preoccupation my whole life. I was studying Western philosophy at university at the time. I wanted to find answers to the big existential questions in life, such as 'Who am I?' and 'What is the purpose of life?' I had been haunted by those questions since I was a small child. Western philosophy didn't really provide me with answers, but, fortunately, I had come across many books on Eastern thought and become obsessed.
Did you eventually find answers to those questions?
Yes, but only after a long and convoluted journey. I lived in India for six years, back when British citizens didn't need a visa to live there. I have since studied with many spiritual teachers, lived for many years in ashrams both in India and the West, and spent countless hours meditating. Everything that I learned along the way was like finding a piece in a jigsaw puzzle, but it took me many years to find the right track and be able to piece the jigsaw together in a truly meaningful and liberating way. The path I follow now is traditional Advaita Vedanta, as taught in the Upanishads and the Bhagavad Gita. I have two living teachers in this tradition. One is James Swartz, an American teacher of Advaita Vedanta who wrote the iconic book, 'The Essence of Enlightenment' and the other is Swami Savapriyananda, who is head of the New York Vedanta Society and is a prolific and highly erudite speaker.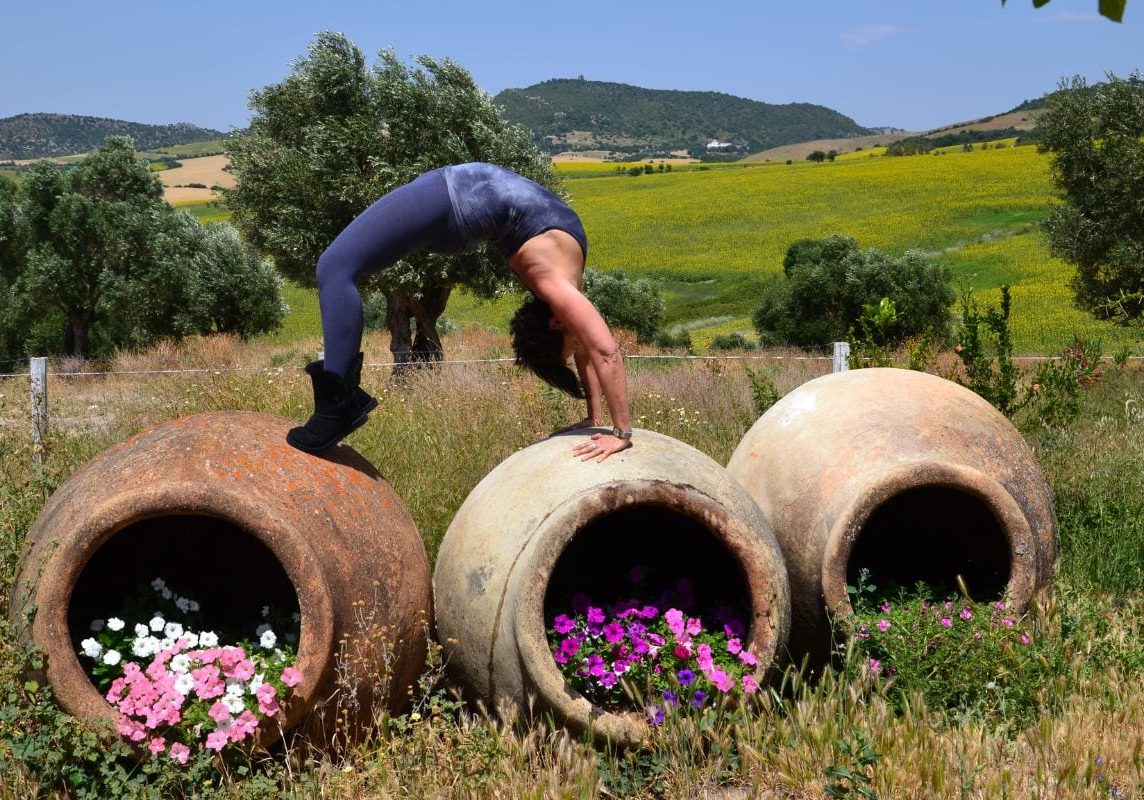 I started teaching yoga full-time in 1999. Before that it was difficult to make a full-time income teaching yoga. Up until then, I had taught more as a hobby and a service. In 2002, I opened a beautiful studio in the Berkshires in Massachusetts. At the same time, I designed and started to lead yoga teacher training (YTT) programmes of my own at my studio. I named both the studio and the YTT programme Frog Lotus Yoga (FLY). Teaching trainings is my svadharma, or calling. It gives me the perfect platform to share my love for the physical platform to share my love for the physical practice as well as my deep love for Eastern philosophy. Owning and running a yoga studio was definitely one of the first big highlights of my career.
One of the most enjoyable parts of my career was taking the Frog Lotus YTT on the road. I travelled around the world for 10 years, only teaching trainings. I was teaching five intensive programmes per year in exotic locations and as the training became very popular, I was lucky enough to ride a big beautiful wave! I worked tirelessly on polishing and perfecting the content of the course and I sought out the best retreat centres in the world, always looking for the perfect container to support my trainings. After 10 years of doing this, I decided to stop travelling, put down roots and open my own retreat centre.
In 2011, I opened Suryalila Retreat Centre in Andalusia, southern Spain, intending to distil all of the good qualities I had found in other retreat centres around the world and install them under one roof. This was definitely the biggest highlight of my career as a yoga teacher; to have earned the resources and gained the knowledge to be able to do this successfully. This is our 11th year of business now and I guess we are meant to be, as we managed to survive through the last few tumultuous year! Suryalila has become an oasis for so many people wanting to experience peace, real human warmth and what it means to live a yogic lifestyle. We host many different yoga retreats and holidays, as well as functioning as a yoga hotel. All of the in-house teachers at Suryalila are FLY teachers, trained by me. Now I only run my FLY YTT programmes at Suryalila.
What style of yoga is Frog Lotus Yoga?
FLY is a type of Vinyasa Flow yoga that artfully and intelligently combines all of the styles of yoga that I have studied and practiced myself such as Iyengar, Ashtanga, Kundalini, and Forrest Yoga. It is everything I love about the physical practice, intelligently woven together. It is important to me to warm up the body systematically and to emphasise safety and longevity in practice. FLY has become an established and comprehensive academy of yoga that also offers training in Yin Yoga, Restorative Yoga and various other advanced modules. And at Suryalila we built the best yoga studio ever...the magnificent Om Dome, which is our temple.
There are so many yoga teacher trainings out there now. What makes your programme stand out?
The main thing is we have been around a long time and therefore have a ton of experience running trainings. Over time, the programme has become very polished, comprehensive and refined. Yoga has been the guiding force in my life for the past 47 years, and I am a serious and dedicated practitioner. I bring a wealth of knowledge and hard-earned wisdom to the table and, through much practice, I have become a skilled communicator. My goal is not just to birth excellent yoga teachers, but to guide people on a genuinely life-changing journey and provide them with the support and the tools they need to continue on that journey. I am passionate about sharing yoga history, philosophy and lifestyle. I think our world is so fraught with challenges these days we all need someone to shine a light for us, to help us navigate through stormy waters. It is a deep calling for me to share everything I have learned and to humbly be a vessel for the knowledge that has transformed my own life. I also choose my fellow teacher trainers carefully, for their knowledge, warmth, passion and skilful teaching.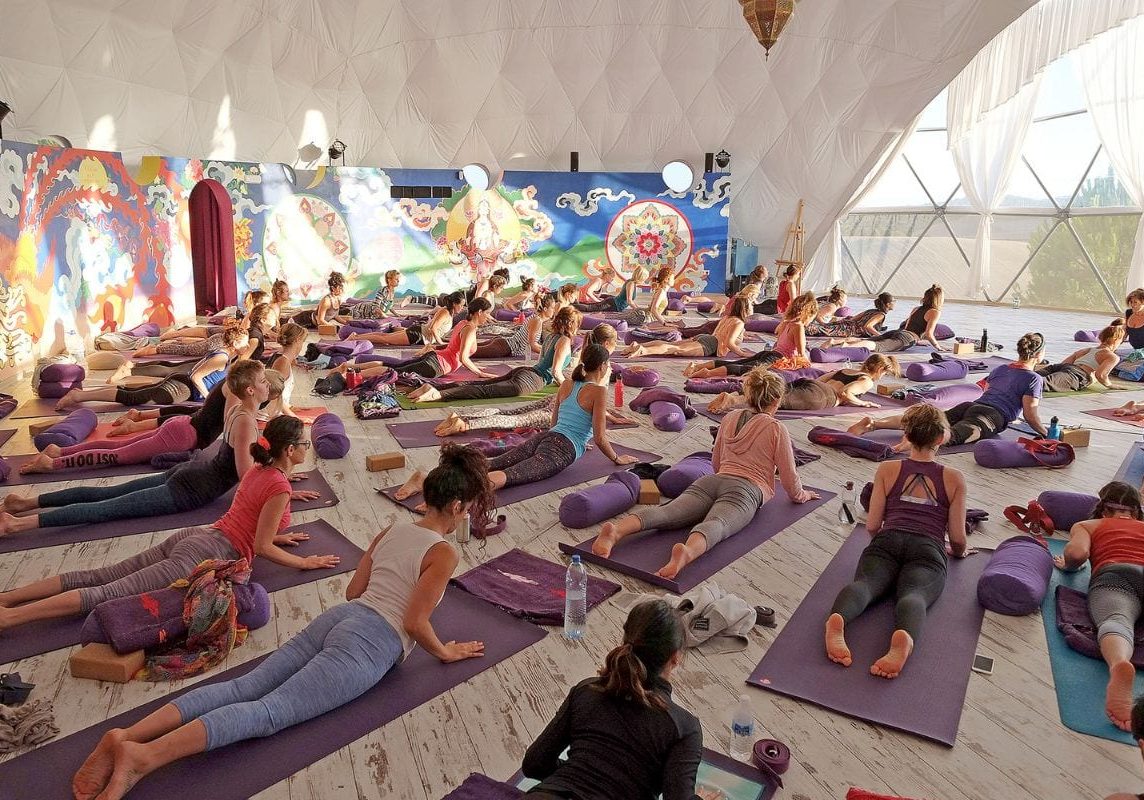 How would you characterise your perfect student?
The perfect student is someone who is open and curious and has a real interest in what yoga is really about. I am not so interested in teaching gym-style yoga but at the same time I don't like to preach. I like to encourage people to think for themselves. I love teaching through discussion, and meeting people who are interested in thinking deeply about life really inspires me. I don't care how good their practice is. They will definitely improve and get stronger during the training! My main goal is to teach people how to be happy, fulfilled and empowered.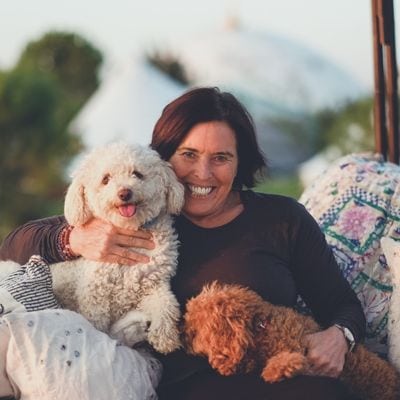 What differences have you seen in your own practice over the years?
My physical practice has changed and matured. Inevitably the body suffers injuries and one learns to adapt. This has helped me to become a better teacher. When I was younger, I had a very vigorous and dynamic practice, always wanting to improve and be able to do more challenging poses. Whatever anyone says about yoga being non-competitive is not really true. Just look at social media. Everyone is competing to look cool and beautiful in some mind-boggling posture! Fortunately, the inevitable decline of the body and hopefully the gaining of wisdom and understanding helps one to understand that yoga is not at all about impressing anyone else with your physical ability, it's an inner attitude of feeling completely at ease with your own body and mind. And knowing that who you are is beyond the body and mind. When one becomes conscious of the Self, you cease to be self-conscious!
What else do you like to do, when you are not doing yoga?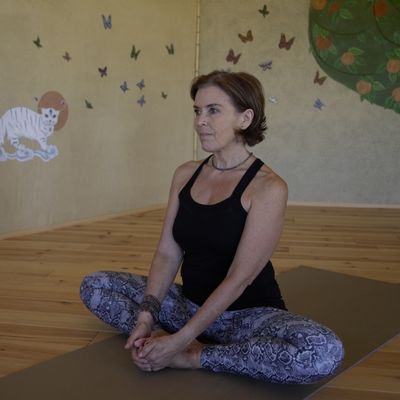 Well, I am running a retreat centre; busy trying to bring heaven to earth at Surylila! That's a huge ongoing job! Also, I am always trying to become a better CEO, so I participate in leadership trainings. I am also CEO of a big non-profit permaculture project at Suryalila, called Danyadara, which means Blessed Earth! We teach people how to become custodians of the land and to treat the land as a living, breathing organism. Through permaculture we align ourselves with the rhythms of nature. We are busy regenerating and reforesting 50 acres of what was once depleted and arid farmland. It's a big project which I am passionate about. I love watching trees grow! I am currently engaged in fundraising to build a lake, in an attempt to generate a water retention landscape.
Wisdom isn't usually quick! One has to dedicate one's life to practice and have a strong desire to be free. As Patanjali said: "Practice has to be steady over a long period of time." Ideally, one comes to this, when one realises that everything in the material plane comes to an end and is therefore ultimately unsatisfying. Then one develops an interest in the transcendent aspect of life from a place of wisdom and love.
If I had to say just one thing, it would be that usually we spend our whole life looking for happiness outside of ourselves. But it's important to understand, as quickly as possible, that we will never find happiness in an external object or event, no matter how hard we try. Happiness can only be found in knowing our true nature. For me, the path has been long and full of obstacles, but every challenge has been a learning and I wouldn't change a single step. It's a journey back to your Self. And when you get there, you realise that you were always there anyway!
Do you have any hobbies?
I love to cook and to use food as medicine and I love to create beautiful spaces. Both of these talents I put to good use at Suryalila.
Favourite spiritual book?
The Bhagavad Gita - The Divine Song by Rory Mackay.
Holistic remedy you swear by?
Yin Chiao, an amazing Chinese herbal medicine that is taken at the first sign of a flu or a cold and actually kills it. I never go anywhere without it.
Favourite quote?
"Wisdom is knowing I am nothing, love is knowing I am everything, and between the two my life flows" – Nisargadhatta Maharaj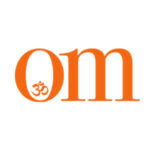 First published in November 2009, OM Yoga magazine has become the most popular yoga title in the UK. Available from all major supermarkets, independents and newsstands across the UK. Also available on all digital platforms.