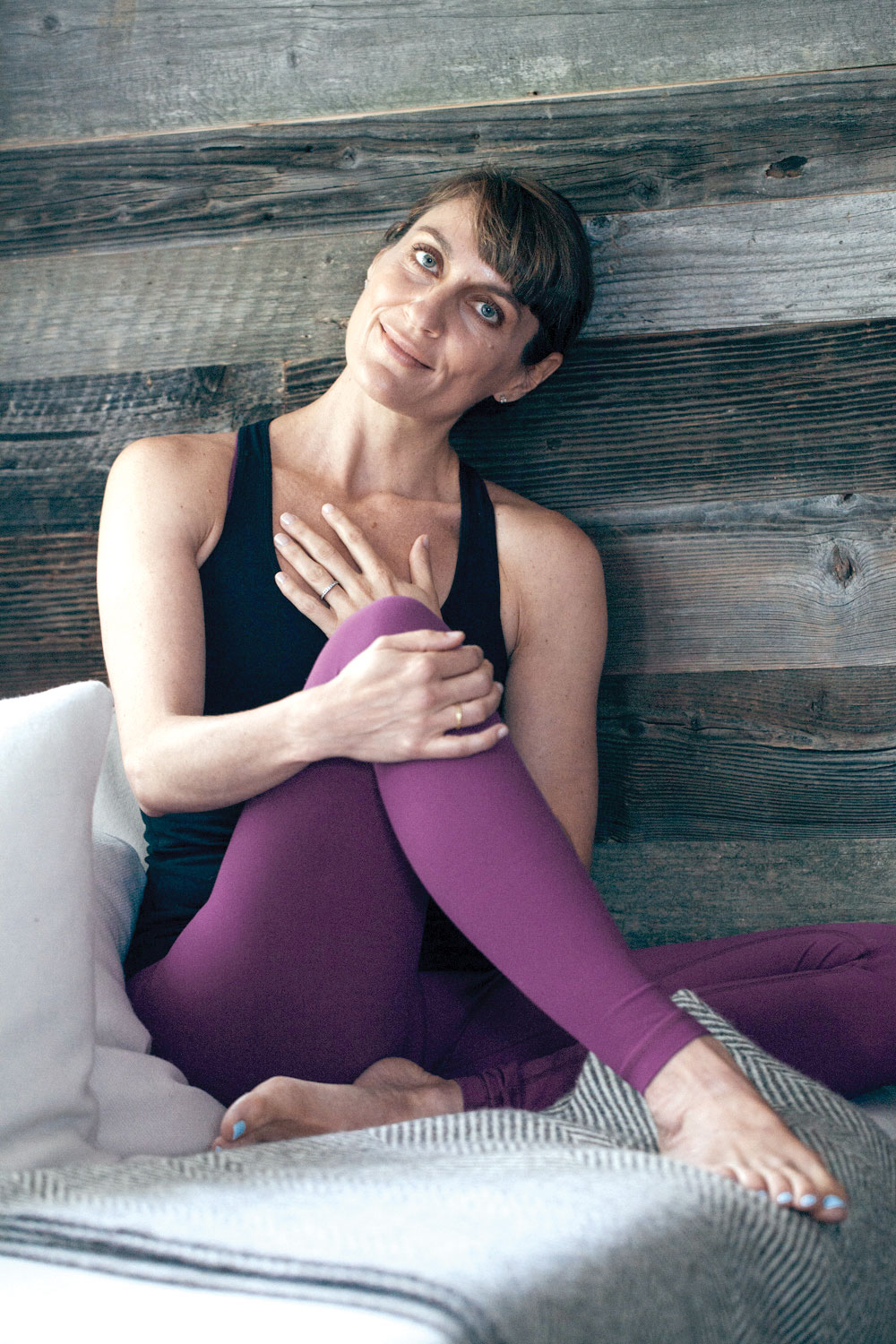 Ask anyone and they'll say it hasn't been the easiest of starts to 2020. Even for experienced yoga teachers like Katy Appleton, the year has also brought with it great challenge.
Despite having the coping tools and wisdom that comes from decades of experience on the yoga mat and in guiding her students, there have been times when she has had to turn inwards to find balance amidst the chaos.
That meant a back-to-basics approach, focusing on meditation, breathing and all the things that we can control.
"To start with, I was in shock," she says, as the country neared lockdown in March. "The week before lockdown, I was supposed to be running a teacher training, with people flying in from South Africa, America, all over, so it was just catastrophic for me. I cancelled the teacher training, as well two retreats, numerous classes and workshops."
As for so many others, it was an extremely difficult time to be running a small business. But then there were family considerations too. "My primary focus is my two children, Amber and Marcus — making sure they were okay meant not having a lot of extra time for my business."
It didn't take long, however, to see how people in lockdown were desperate for connection and to keep active during the difficult months of the pandemic.
"I saw immediately — in the first week — that people were buying my DVDs on a daily basis which was unbelievable. So I was like: wow, people are really needing this!"
With yoga teachers across the world unable to offer face-to-face classes, Appleton was fortunate in that she already had a good online presence.
"I've been blessed because I've been in that type of media for a long time. So, for me, being in front of a camera is very normal, even more so with my dance background." She made sure people could see any online content that was available on her website, as well as the DVDs and various online classes and courses. She's also a teacher on the popular Ekhart Yoga online platform.
"The online experience is something I've been doing for a while — not just because the lockdown occurred. But I've adjusted what I've been doing for what's been needed in recent months."
That includes commencing her first live virtual classes, with her husband, Jack, providing technical support in filming, and students paying only what they can afford.
"I've been offering a live Sunday morning class via Zoom since April 19," she says. "I was simply blown away by the amount of people who wanted to do it — I had 190 people on my first class, which was unbelievable. It was quite a humbling experience.
"You don't meditate to
get good at meditation,
you meditate to get
good at life."
Lockdown also meant reshaping a successful teacher training business. While that's complex enough for any course, Appleton's pre- and postnatal yoga teacher training brought with it additional complications due to the nature of pregnancy and associated health risks.
"I'm launching my prenatal and postnatal teacher training online this September, which, for me, is a major thing to be doing as I never dreamed I'd be teaching it online!" But it has been an arduous task over a short space of time to reach this point.
"I knew it would be an amazing amount of work to do this. I wasn't allowed to prerecord the training, I could only do it live, which I wanted to do anyway. On an integrity level, I didn't feel it would be a safe training if I couldn't interact in real time with my students. So I'm teacher training exactly how I would teach it in a studio setting."
The Zoom platform also offers some of the flexibility that you might find in a class, she adds. "I can split people intro groups so they can converse or teach one another on certain skills and I always have assistants, depending on the amount of people I'm training. Other than me being in the studio physically with them, its the same: they will get exactly the same information, they're still able to ask questions and interact the same way. Clearly, I can't just walk over and touch them but with postnatal teaching I tend not to adjust anyway. All sessions are recorded as well, which means students have the opportunity to watch again afterwards, which is a big advantage.
During this period of readjustment, Appleton also had to remain steadfast and present for her children and family each and every day — that included stepping up as a home school teacher. She says yoga, meditation and Pilates were essential to maintaining her own wellbeing in this time.
"I've been meditating once or twice a day. I've had to stay really centred and be focused and look after my own self-care."
At the start of the lockdown, she had a strong, regular practice though this transitioned through the months. "Physically, I've been using my body three days a week, but I also do Pilates because my back needs it and I've been doing the live Zoom lessons with my clients, plus a training session with my husband too."
Together, all of these things have brought sanity to an otherwise strange and difficult time.
"So long as I kept myself centred, I was able to manage it."
She also says that it was important not to be overly ambitious at such a stressful, uncertain time.
"All I needed to do to survive and manage was to make sure that I remained centred. I wanted my children's experience to be a happy one — exciting and different, not scary, for them; they are my main focus. It didn't always work, but that's life!"
Though she'll admit the process was hardly effortless, Appleton is able to draw on a vast array of skills and knowledge from her many years on the yoga mat in managing times of high stress and uncertainty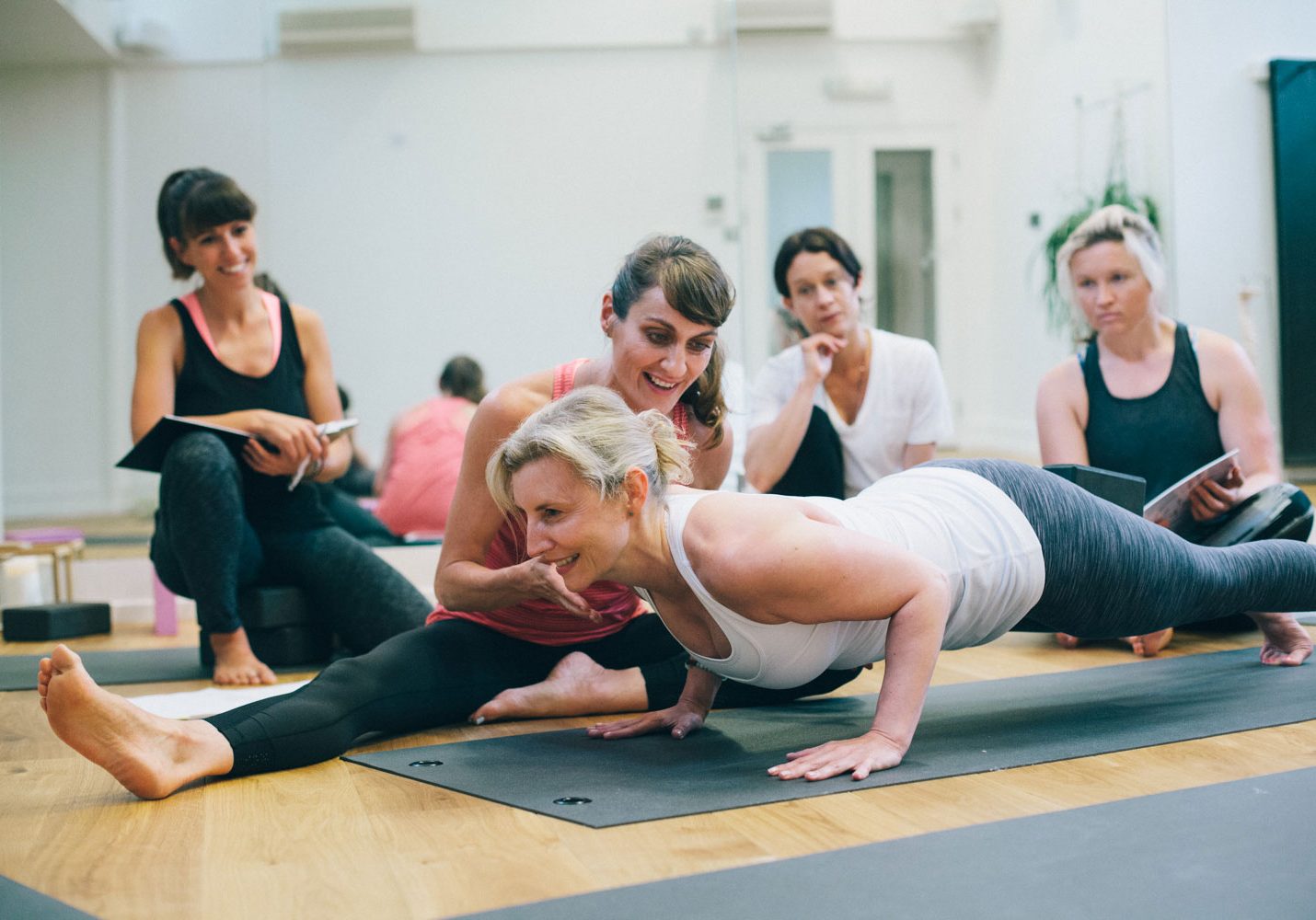 She says it's important to try and recognise what your triggers are in these difficult moments.
"A lot of people have a great deal of anxiety and stress, so one needs to down-regulate that somehow.
"That could mean finding a yoga class online, or perhaps try the live experience, which tends to make people more accountable and show up, she says.
"I would say try a meditation course — but you have to stick with it. You don't meditate to get good at meditation, you meditate to get good at life, or to manage and enjoy life."
As someone who was immersed in the world of ballet from the age of nine and trained in yoga and Pilates two decades ago, she has an almost x-ray vision into how bodies move. That insight also extends into maintaining general health and wellness, an area in which she's more than happy to share her wisdom with others.
"The other tips that I have are obvious really: use your body, use breath practices, learn how to meditate, get enough sleep. Your immune system functions and repairs when you're sleeping so in the winter months especially it's essential to have good quality sleep. Also, look at what you're putting into your body. In order to allow the immune system to function well, I wouldn't eat a massive amount of wheat or dairy, or too much sugar."
10 Seconds with Katy Appleton
FAVOURITE BOOK
Any poetry books by Danna Faulds,
Rumi or Hafiz.
PERSONAL MOTTO
It's not what you do but the way that you do it!
FAVOURITE YOGA POSE
Down Dog: it does so much for my body
BEST YOGA QUOTE
Yoga is the artwork of awareness on the canvas of body, mind and soul.
GO-TO HEALTH FOOD
I often start my day with a protein smoothie. Ingredients are: banana, frozen blackberries and raspberries, protein powder, ground linseeds, chia seeds and coconut butter blitzed in the blender.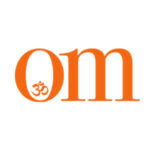 First published in November 2009, OM Yoga magazine has become the most popular yoga title in the UK. Available from all major supermarkets, independents and newsstands across the UK. Also available on all digital platforms.