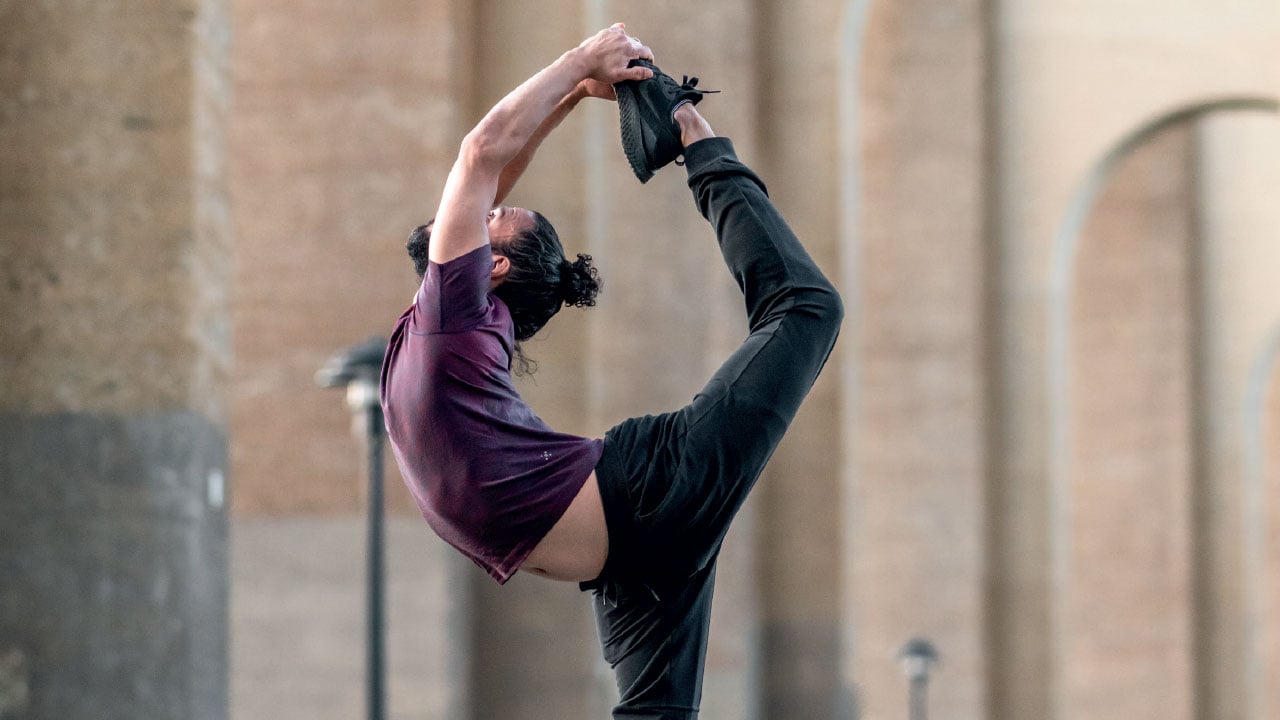 OM meets...
JOSEPH ENCINIA
Meet our amazing cover star, Joseph Encinia, a former asana champion, who says yoga has helped him to build the mental and physical resilience required to bounce back from adversity. Words & photos: Wanda Bogacka-Plucinski
Joseph Encinia has been practicing and studying yoga for 17 years (since 2005). He found the practice after experiencing a heart attack at the young age of 13. The cause was unknown, but most likely a side effect of the medications he was on. He says yoga has been his medicine, directly influencing his teaching approach to the practice as a healing method.
Certified by Yoga College of India Teacher Training in 2007, he's also a three-time National Champion, 2011 Male International Asana Champion, and served as the Board President of the USA Yoga Federation from 2013 to 2017.
He's also the founder of the Yoga Youth Movement, a 501 C3 non-profit dedicated to inspiring the youth to be influential future leaders through the practice of yoga and meditation. His path led him to teach in over 20 countries worldwide, offering yoga seminars, master classes, workshops and retreats.
Most days you can catch him at Sun Lotus Center in New York, where he offers live and interactive classes. Here, he chats to OM about some of the main aspects of his yoga practice and his journey.
How did you first get into yoga?
I found yoga while searching for modalities of natural healing. At age 19, I took my first yoga class at a local studio in Dallas, Texas, and I haven't stopped since then.
What inspired you in those early days?
The experience of growing up with rheumatoid arthritis and having had a heart attack inspired me to become a healthier person. Yoga hasn't cured me, but it has given me the mental and physical tools to control my condition instead of letting it control me.
What does yoga mean to you personally?
It's my purpose to be the best person I can be, and the philosophy of yoga develops that side of myself. My yoga practice is much more than just postures. I practice yoga with my plants and animals by tending to them with love, care, and attention. I've learned more from nature about the teachings of yoga than I ever have in a pose.
How would you describe your own teaching style?
I teach my students with an understanding of their abilities and where they are coming from while on their mat. I try to teach from a place of understanding, not judgement.
What are your plans going forward?
To rework the lineages of yoga into a movement that is inclusive. I will continue to teach online classes at Sun Lotus Center (sunlotuscenter.com), to make yoga affordable and accessible to everyone no matter where they are in the world. I'm also planning to lead a teacher training in the near future to share this path with others.
What do you do when you¹re not doing yoga?
I love spending time with my wife, who is also a yogi and a talented dancer, and our rescue cat Toka. Toka; at times, I feel she has rescued me — especially during the challenging year of the pandemic — from depression, discouragement and loneliness. Toka is also a great yoga companion and loves to practice alongside of me.
Also, when I'm not on my mat practicing, or teaching, you will find me riding my bike all over the city and volunteering at a community garden, providing composting services. Gardening and cooking, especially plant-based recipes, are both passions of mine.
Any tips for incorporating yoga into our day-to-day lives?
Understand that once you are on the path, it doesn't end at your mat. It permeates into every existence of your being. One thing I have realised is that there are so many paths, but one goal — that goal is love. Let nature be your greatest teacher. Meditate on nature and its cycles and all sacred teaching will be revealed.
I wish to see more inclusion and diversity in the yoga community, not only in the teaching position but among studio owners and students. Yoga is not a commodity for the privileged, it should be accessible to all.
Joseph Encinia teaches online classes at Sun Lotus Yoga LLC in New York. Join one of the interactive live classes for an in-studio experience, direct from the Big Apple. Visit: sunlotuscenter.com and josephencinia.com or connect via Instagram @joseph_encinia and @sunlotuscenter
Words & photos: Wanda Bogacka-Plucinski (wandaphotography.com)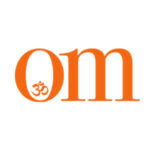 First published in November 2009, OM Yoga magazine has become the most popular yoga title in the UK. Available from all major supermarkets, independents and newsstands across the UK. Also available on all digital platforms.