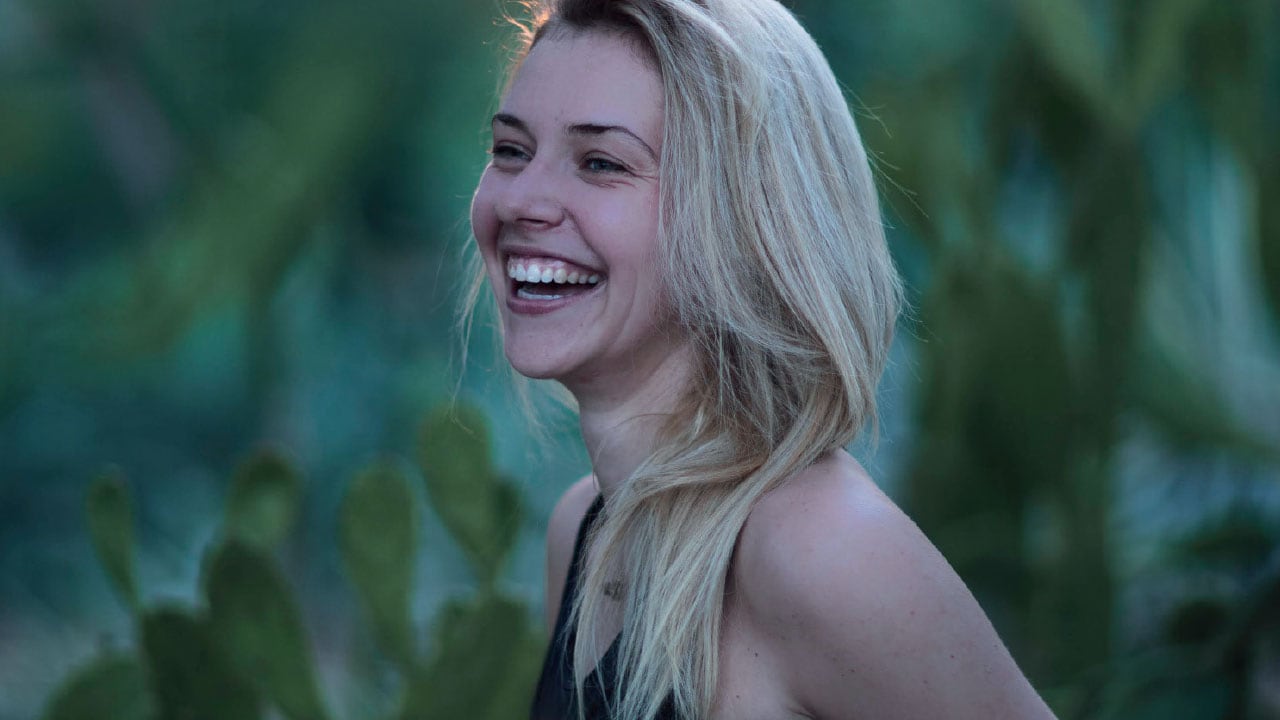 OM meets...
ALEXANDRA McROBERT
With the Christmas and New Year festivities looming, OM chats to yoga teacher, entrepreneur and retired party girl, Alexandra McRobert (aka Sober Yoga Girl) who's on a mission to help women quit drinking
How did you get started in yoga?
I tried yoga for the first time when I was really young. I was actually 10 years old when I saw it advertised as an after-school programme for kids and convinced my mum to let me sign up! I was innately drawn to it, but I can't remember why or what it was about it that drew me in. I don't remember much about it in the early days, just the way I felt calm at the end of savasana. I ended up dabbling in and out of yoga throughout my teens, but I think I was too young to see the benefits of it to make it a daily practice. It was when I was 18 that I got really committed to it. I was going through a mental health crisis with an undiagnosed mood disorder, with no tools to cope, when I discovered yoga.  It was the only thing that could calm my unstable mind.
What differences have you seen in your practice over the years?
When I first started yoga, back in 2010, I was concerned about what other people in the room were doing and what they thought about me. I was worried I wasn't good enough. When I first became a yoga teacher myself, whenever I went to classes I was constantly trying to pick up new skills, become a better teacher, or learn more from the people around me. Nowadays when I attend classes it's purely for my enjoyment, relaxation,
groundedness and peace. I think it's a sign I have achieved a maturity in my practice.
What are the main styles of yoga you practice and teach?
My first yoga teacher training was in 2014 in Vinyasa yoga. I then got trained in Hatha, Meditation and Restorative. Today I teach a wide variety of classes: everything from Vinyasa to a Yoga-Barre fusion, meditations, and Yin.
How do you feel when you practice compared to when you haven't been able to get on your mat?
When I haven't been able to practice for a while I feel an absolute difference. The biggest difference for me is how I feel mentally: I feel more reactive and less able to regulate my emotions if I haven't practiced.
That's when I know that I need to get back to the mat. This happened more when I was working full time as a grade one teacher, and also building my business on the side. Now that I run m yoga business full time I have more time to practice, and I am tremendously grateful for that. I make sure I practice every single day.
Do you think anyone, at any age or ability, can enjoy yoga's benefits?
Absolutely. The trick is to find the right yoga teacher for you, someone who is inclusive and can modify the practice to suit your needs. There are so many different kinds of asana classes, from chair yoga all the way to power yoga. The key is to find the right fit for you — and don't be discouraged if you try one class and it doesn't resonate with you.
What do you think of celebrities and influencers getting into yoga?
I absolutely think it is good for yoga. The more people practicing, the better. What celebrities can do to help is to emphasise the holistic nature of the practice. It is not just about the asanas, or the poses, it is an entire system, or way of living, that goes much beyond the yoga class itself.
What does yoga mean to you personally?
To me, yoga is about connection. Connection to my body, connection to my mind, connection to my spirit, and connection to the community around me. Over and over again, I return to my yoga mat to connect.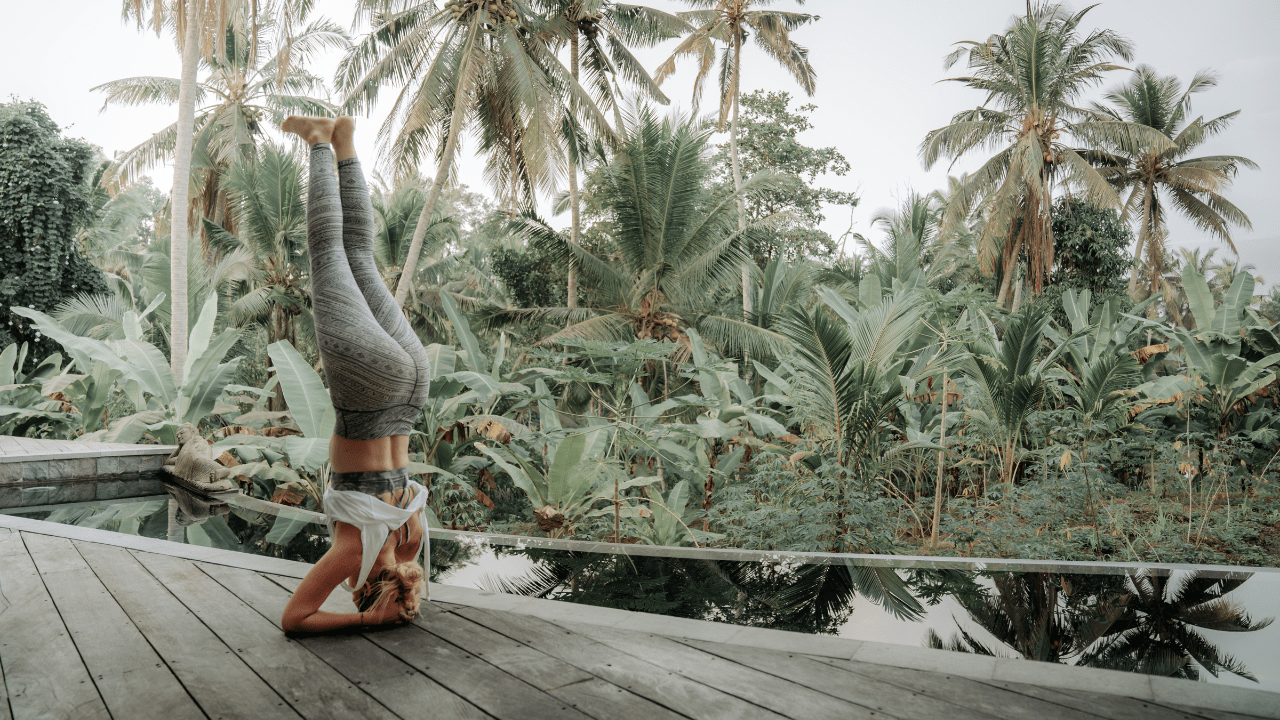 How has yoga helped you see yourself, your body or your life over the years?
Studying yoga philosophy has helped me tremendously in recovering from bipolar disorder and an unhealthy use of alcohol to cope. I struggled with my mental health all throughout my teenage years and young twenties…and when I had no coping tools, yoga became my coping tool!
What do you believe is your true calling in life?
I believe my dharma, or my life purpose, is to teach yoga. I have felt this since I first discovered it as a child and teenager.  More specifically, once I got sober, my purpose or calling pivoted towards helping other women get sober, through the practice of yoga.
How do you raise your own vibration?
Raising my own vibration is crucial so that I can support others in raising their vibration too. Yoga teaching is a unique offering because I am not just teaching students poses, I am literally sharing my energy with them in each class I teach.  That's why it's so important for me to be feeling well, so I can help others feel well.I do this by eating well, sleeping well, exercising daily and meditating daily.
What do you love to do when you are not practicing yoga?
I love taking spinning classes, going for walks on the beach, and spending time with my cat. I have a bubble bath every night before bed!
What are your plans for the future?
My dream one day is to open my own yoga retreat centre and host my own retreats and teacher trainings there! I also wrote a book about my journey with mental health, yoga, and sobriety, which I hope to soon publish.

What are some of your self-care practices?
My self-care practices include yoga classes, spinning, meditation, reading, walking on the beach, sleeping, and bubble baths!

How does yoga help with mental health and sobriety?
Yoga can help us learn to regulate our nervous system, build resilience, and learn to tolerate sensation. If we can stay with a difficult posture in a yoga class, we can transfer this skill off the mat, too. Spiritual wellbeing is also key to breaking the cycle of addiction, which many people get from their yoga practice.
Favourite yoga book?
Meditations from the Mat by Rolf Gates. I had the pleasure of meeting Rolf when I was 90 days sober and taking an advanced yoga teacher training with him, and he was just as inspiring in person as he was in the book!

Go-to health drink?
I have recently quit drinking coffee after being a coffee addict for many years and I've replaced that habit with fresh juices and fresh coconuts!
Holistic remedy you swear by?
Food! I've learned recently that food is medicine. After seeing a naturopathic doctor in Bali I've changed so many things about my diet and experienced amazing results.
Most inspiring quote?
I have too many favourites! Anything from Meditations from the Mat!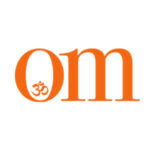 First published in November 2009, OM Yoga magazine has become the most popular yoga title in the UK. Available from all major supermarkets, independents and newsstands across the UK. Also available on all digital platforms.