Snake Print Cycling Shorts
A multi-sport short suitable for every workout from barre to yoga. These cycling shorts are made from recycled polyester and spandex with a tie waist to ensure the perfect fit. They also have a phone pocket in the waistband perfect for those on the go.
Yellow Seashells Pure Cotton Throw
Let the sunshine in with this yellow seashells blanket. In a bold sunshine yellow hue, and made with 100% cotton, it'll certainly brighten up those dull days when the sun doesn't shine! With its summery seashell design, you can re-live happy beach holidays every day of the year! As this light blanket is woven from pure cotton, it is thermoregulatory and very breathable, meaning it'll keep you toasty warm in winter and cool in summer, featuring a fully reversible design and a small cotton fringe.
Brag Book: My Book Of Wins
A journal to empower all, Brag Book is a great help to break unhelpful thought patterns and overwrite them with positive self-beliefs. Start with a confidence-building exercise and get into the habit of writing down all your wins, achievements and successes. Get excited about how far you have come and what amazing things you have been achieving. Re-read your Brag Book to strengthen your positive self-view and watch how you are growing into a stronger, more confident version of yourself.
£13.99
handbookfortoday.com
The Seven Chakras 17oz Skinny Latte Mug
Beautiful, sleek chakra mugs for your morning coffee or chai latte. As well as being stylish, they're totally dishwasher and microwave safe. Ideal as agift or just for treating yourself, it'll look great in your kitchen!
£12.99
Spritz Wellness Aromatherapy Eye Pillows
Spritz Wellness eye pillows are filled with dried lavender and chamomile to promote calm and relaxation. Gently weighted with buckwheat hull and linseed to allow the pillow to contour to the eyes and forehead. Block out the light in yoga, meditation, massage or sleep, soothe tired eyes and release facial tension.
£25
Absolute Aromas Natural Room Spray
Relaxation Natural Room Spray from Absolute Aromas, blended with notes of Tangerine, Bergamot, Lavender, Petitgrain, May Chang and Ylang Ylang. A unique fragrance that has been carefully put together by skilled aromatherapists to help unwind the body and mind. It's the perfect companion for your yoga, meditation, breathwork or Qi Gong session! Just spray it on the mat or in the air and it will linger throughout your class.
£5 (5ml); £10 (100ml)
absolute-aromas.com
Reveal a new level of luminosity as you quench skin in deep hydration with this intensive treatment. Calming and deeply restorative, this supreme spelt oil smooths fine lines whilst improving the appearance of pigmentation. Ideal after a day outdoors. Harvested at the AEOS biodynamic farm in England and harnessed using supercritical CO2 extraction methods to preserve high levels of vitamin E, proteins and essential fatty acids, it's nature's answer to very dry, prematurely ageing, environmentally-stressed or eczema-prone skin.
 
£90
aeos.net
UP. Bra Top & Leggings Set
We love this lavender coloured set from the ethically UK-based activewear company UP. Lavender evokes feelings of calmness and serenity...oooh yes please, much welcomed! This set is also available in a beautiful pale blue, sizes from S to XL. Its anti odour and bacterial, which means you can wear this set multiple times before you feel the need to wash it, helping you to waste less water...great for the planet!
Bra Top £40 - Leggings £50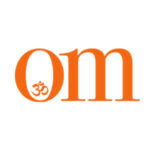 First published in November 2009, OM Yoga magazine has become the most popular yoga title in the UK. Available from all major supermarkets, independents and newsstands across the UK. Also available on all digital platforms.