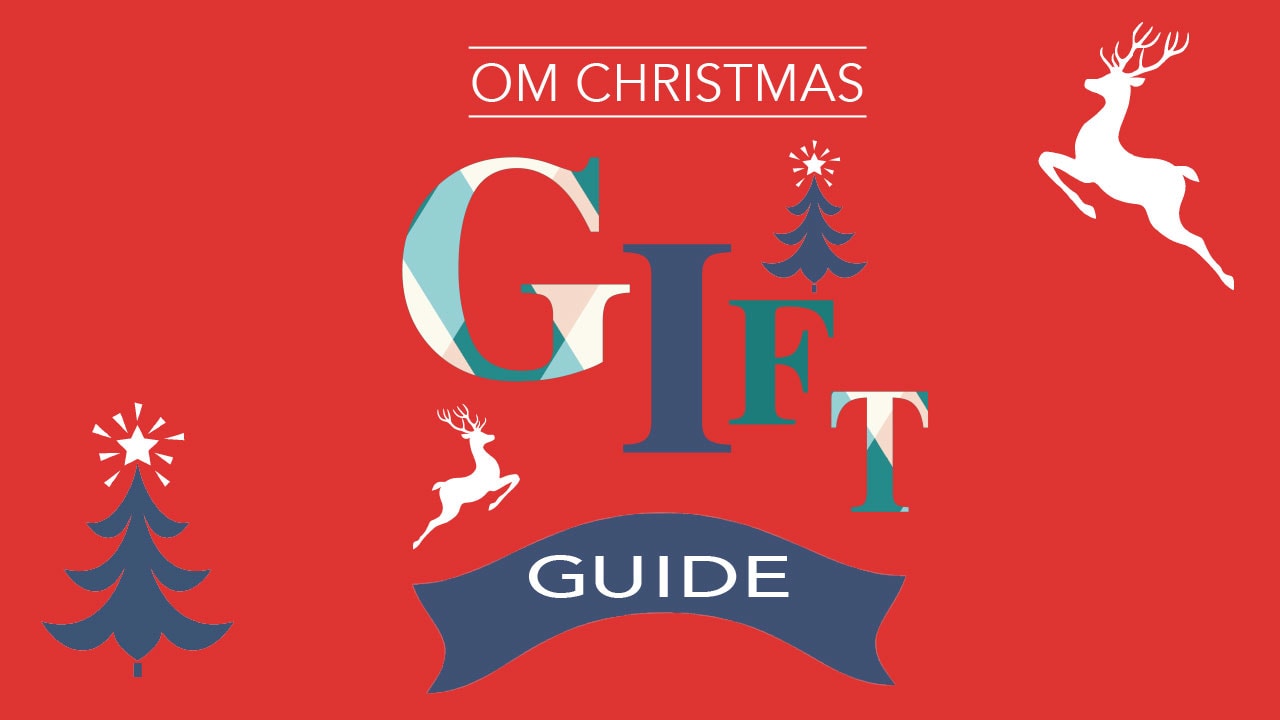 It's that most wonderful time of the year. Yes, Christmas is upon us once again, so share your love of yoga with those you love in the gifts you choose for them. Inside this month, we've compiled a selection of awesome eco-friendly yoga-inspired goodies that will make great pressies for all your loved ones. You'll also be supporting some ethical small businesses and family firms who are just as passionate about yoga and protecting our planet as you are. If you want to align your Christmas gifts this year with your values, then you're in the right place! Merry om Christmas.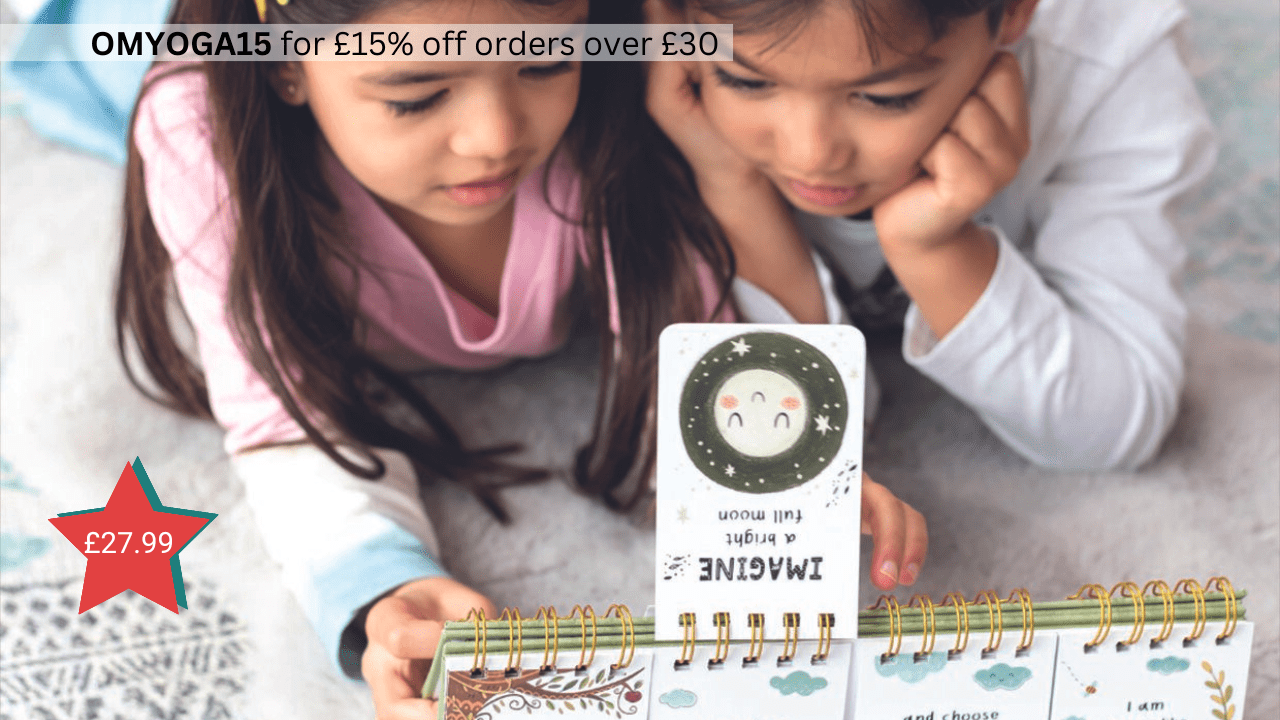 Once Upon a Breath In a Magical Forest
Flip & Flow - Mindful Adventures
It's not just eye candy…it's soul food. Give the gift of an award-winning, enchanting flipbook that sparks a family ritual with lifelong ripple effects. 'Once Upon a Breath…In a Magical Forest' is an invitation for children to explore their emotional landscape through the mind-body-breath connection. Plant the seeds of a growth mindset, and nurture self-regulation skills as you flip the cards to create your own meditative stories and positive affirmations brought to life by the whimsical characters. Designed to stand by the bedside, explore over 1,000 sequences to enjoy mindful moments together full of self-expression, reflection, and calm. Add a touch of luxurious tranquility to your bedtime ritual with a wellbeing companion, where every adventure starts with a breath. flipandflow.co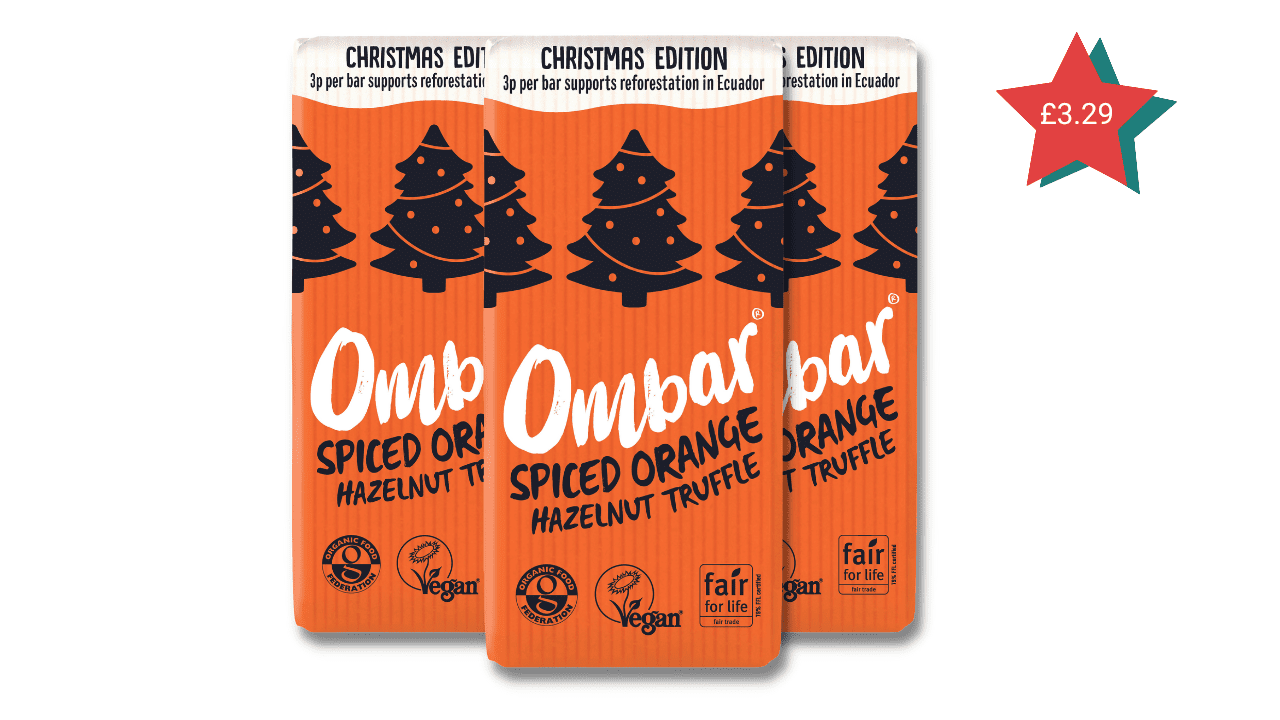 Spiced Orange Hazelnut Truffle Ombar
Ombar has created a delicious limited edition festive flavour, Spiced Orange Hazelnut Truffle. Organic dark chocolate with an orange spiced hazelnut filling — one amazing little Xmas treat! And there's more: 3p from every Christmas limited edition bar sold is donated to Fundacion Jocotoco, an NGO in Ecuador. Jocotoco is working to reforest the Choco rainforest, a global biodiversity hotspot located close to where Ombar sustainably sources its cacao. Available to buy from Planet Organic and the Ombar website.
ombar.com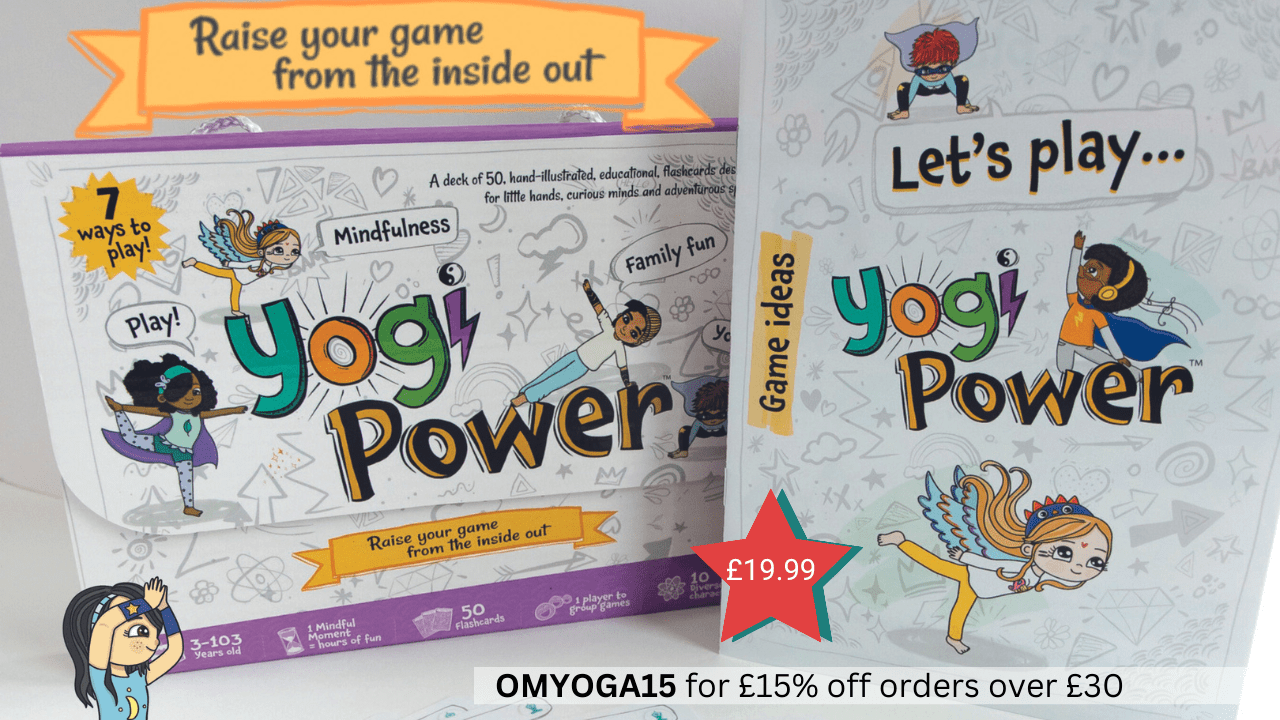 Yogi Power is not just a game…it's a game changer! A unique, fun and wholesome gift for the little people in your life, as learning through play, yoga and mindfulness is the heartbeat of Yogi Power. With 50 jumbo flashcards brought to life by the diverse characters, children discover their own superpowers through the variety of games, mindful movement, creativity and growth mindset affirmations. Made by Mums (a yoga teacher and breath coach) to support your holistic family wellbeing in a way that's engaging, convenient and versatile — and off-screen! Come on, let's play…it's time to raise your game from the inside out!
playyogipower.com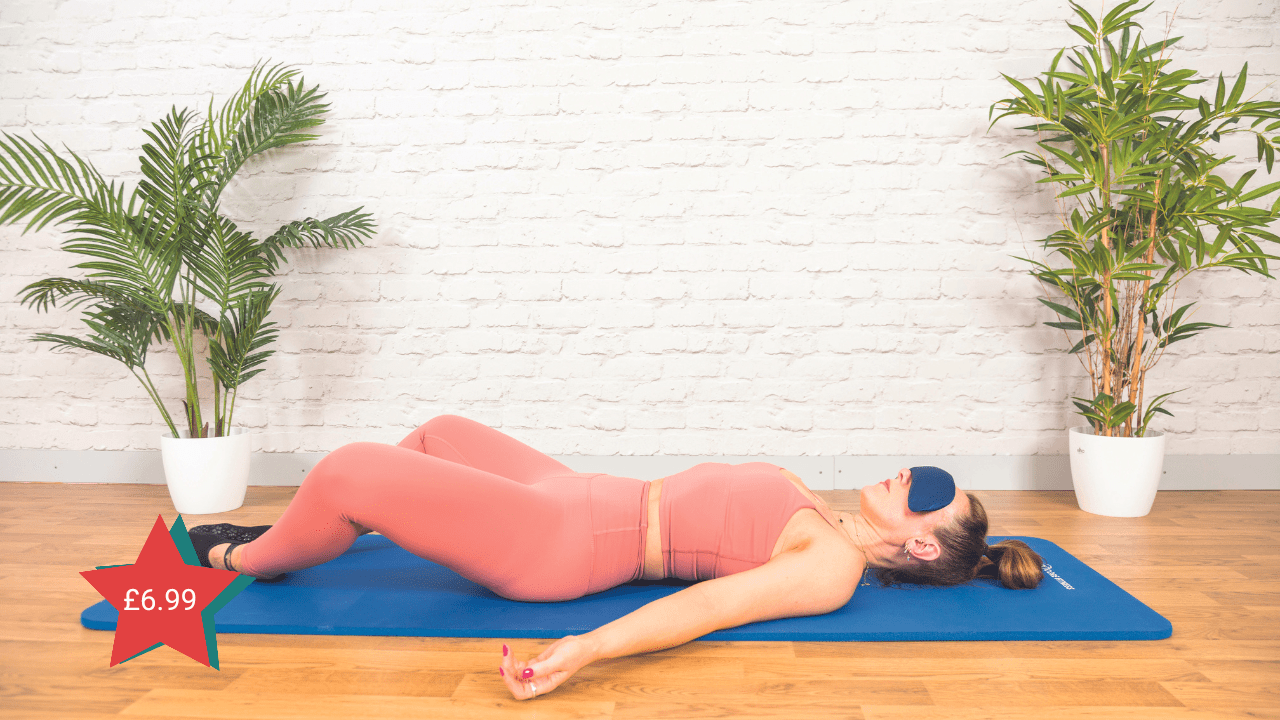 Yoga-Mad's Satin Eye Pillow is the perfect gift for any yogi! Made from 100% satin and filled with linseed and lavender in which its natural fragrance helps aid meditation and promote relaxation. Shaped to gently mould your face whilst the satin outer cover feels beautifully soft on your skin: a perfect tool to help unwind after yoga or a long day. Moreover, the satin cover is completely removeable and can be hand washed for hygiene purposes. Shop online at mad-hq.com and pick from three beautiful colours: Aubergine, Navy Blue & Grey. mad-hq.com/satin-yoga-eye-pillows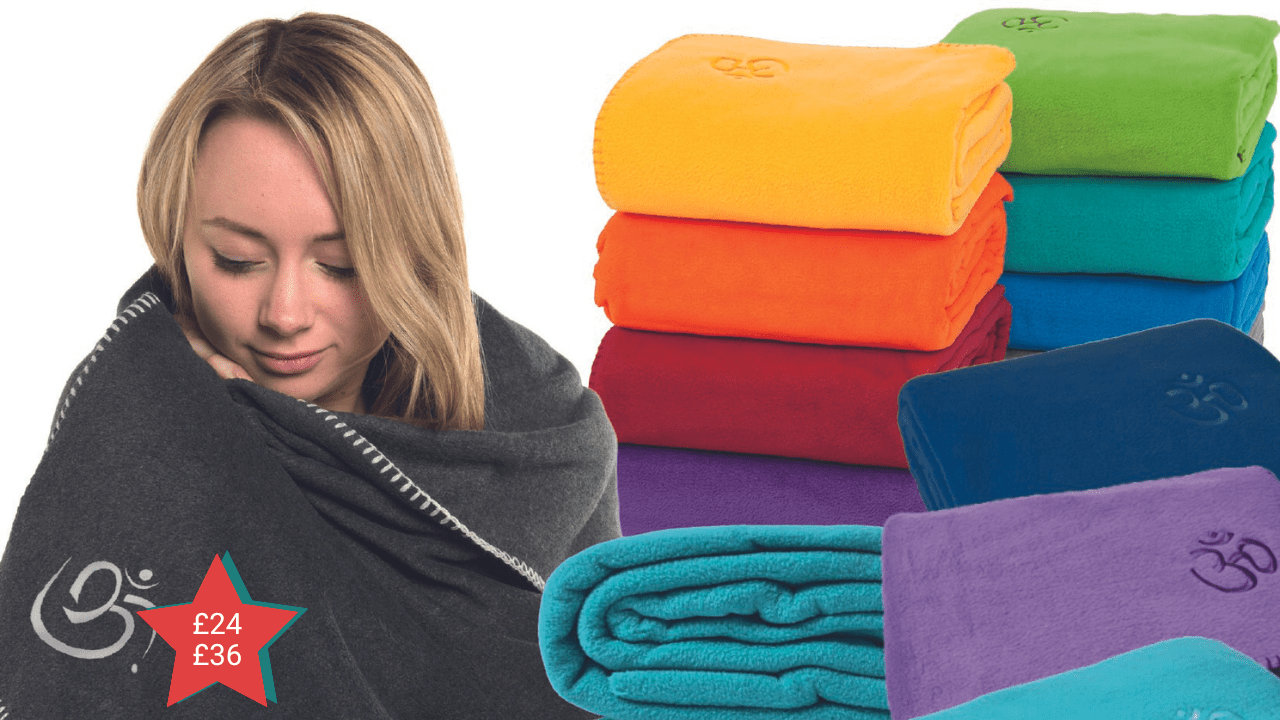 Yoga Bliss offers a wide range of high quality, anti-pill fleece blankets in vibrant colours with yoga-inspired embroidery. These cosy, soft blankets make great gifts and treats. If you prefer a more natural feel, the range also includes 100% cotton blankets. There's something for everyone! These blankets will give you warmth, protection and extra cushioning during your yoga practice and can also be rolled as a substitute for a bolster in restorative poses or used just for warmth during meditation. Perfect for wintertime.
yogabliss.co.uk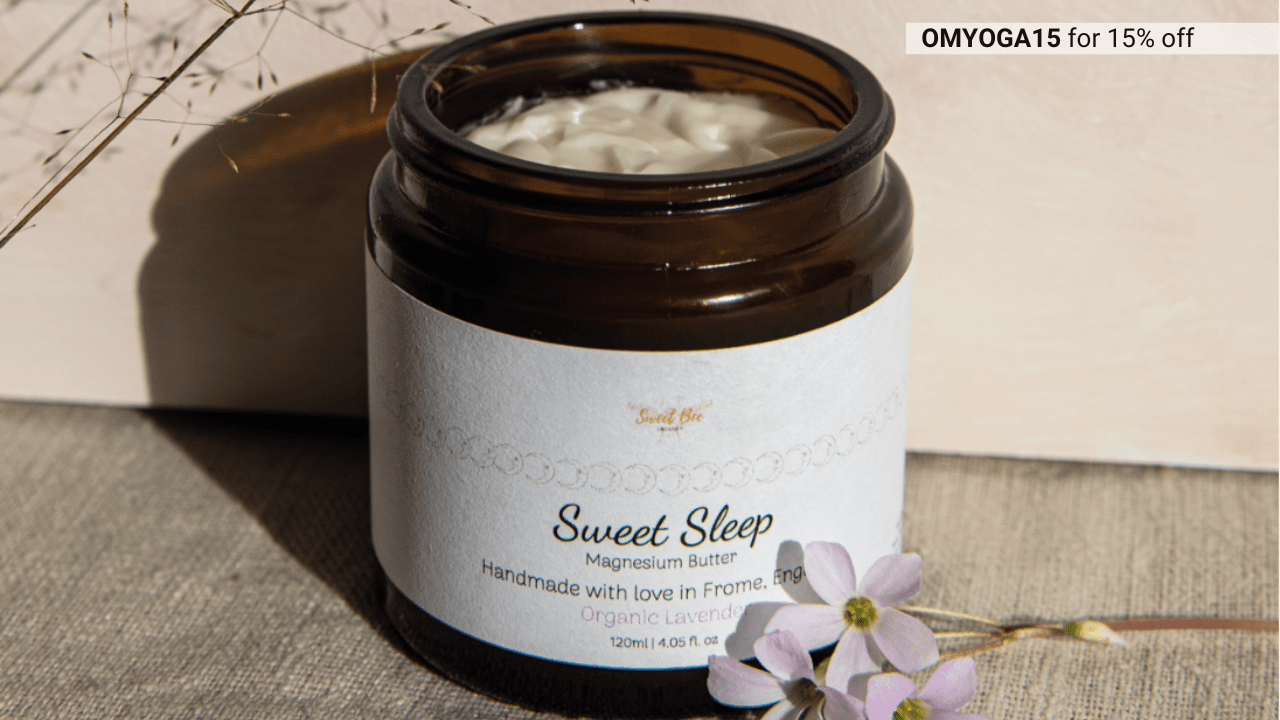 Give the gift of Deep Sleep
Most of us are deficient in magnesium which is essential to deep sleep.
A co-factor in over 600 reactions in the body, adequate magnesium allows muscles to relax, increases GABA, increases production of melatonin. A calming 'yin' molecule that allows the proper functioning of the parasympathetic nervous system. Our organic Sweet Sleep magnesium butter provides a natural and gentle way to absorb magnesium. Applying a grape-sized portion of Sweet Sleep to your skin each night, as part of your bedtime routine, will give your body its daily dose. Our customers have found Sweet Sleep has helped with so many symptoms including anxiety, insomnia and pain. "It gave me my life back" sweetbeeorganics.co.uk Instagram: sweetbeeorganics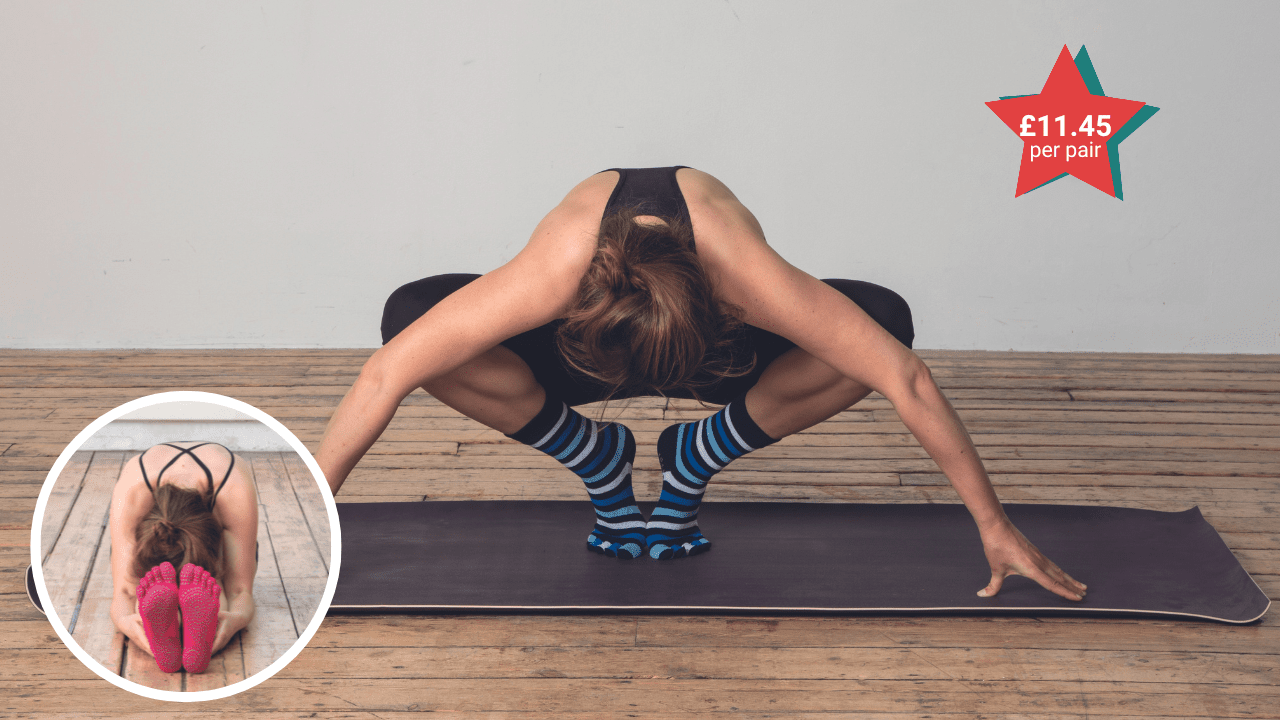 Although everyone experiences some kind of foot discomfort or issue at some stage in their lives, we generally tend to leave it unattended and eventually forget about it. Human nature! But everything in the body is connected. Looking at the design structure of the foot, there is nothing fixed; on the contrary, everything is able to move and adjust to any situation it may encounter. When the elements of the foot create a continuous movement pattern, this makes the movement at the next joint up easier. What these toe-separated socks offer is not only good for the anatomical features of the foot but also for the rest of the body through the spiralling connectivity.
toesocks.co.uk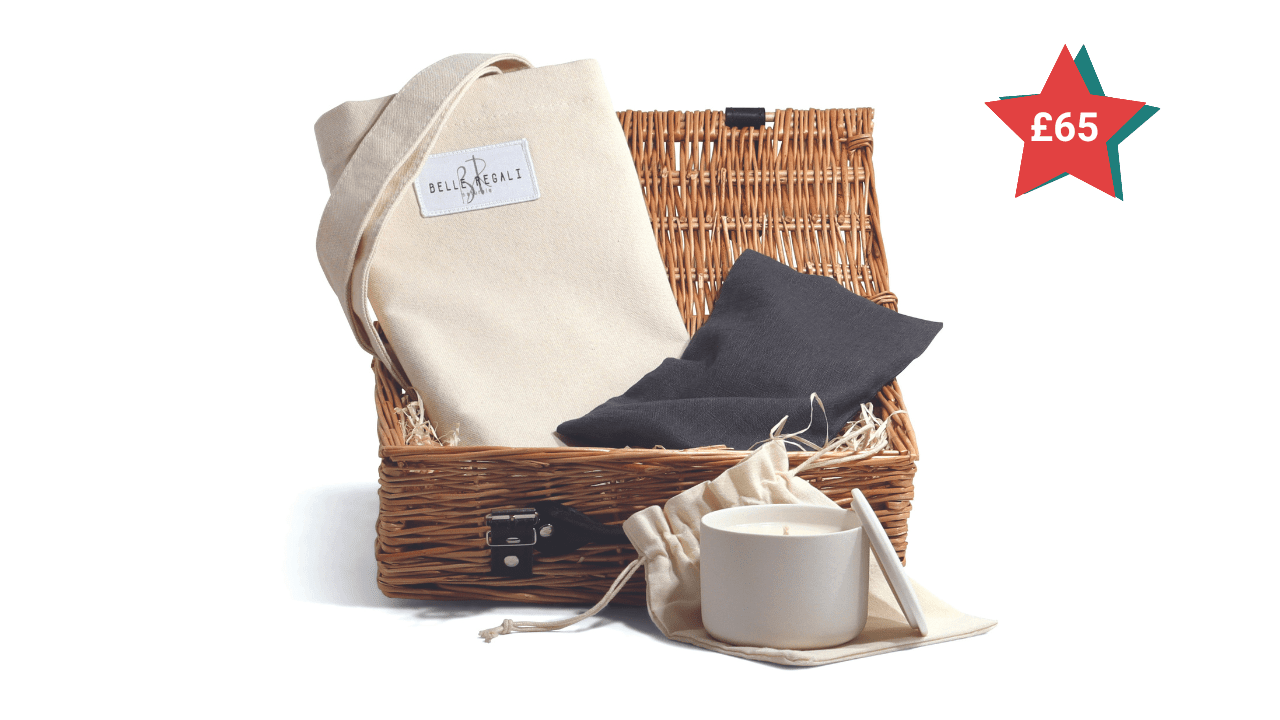 Pop a little Om under the tree and gift the ones you love some zen this Christmas! This mini hamper full of stylish planet-friendly accessories makes the perfect gift for any seasoned yogis, or new year beginners. Containing a hand-poured artisan candle (in a choice of six soy wax essential oil blends) housed in a beautiful ceramic jar and cotton drawstring bag. A luxuriously soft and fragrant linen eye pillow (available in three different fragrant botanicals and colours) and a generously sized unisex cotton canvas yoga bag.
belle-regali-naturale.com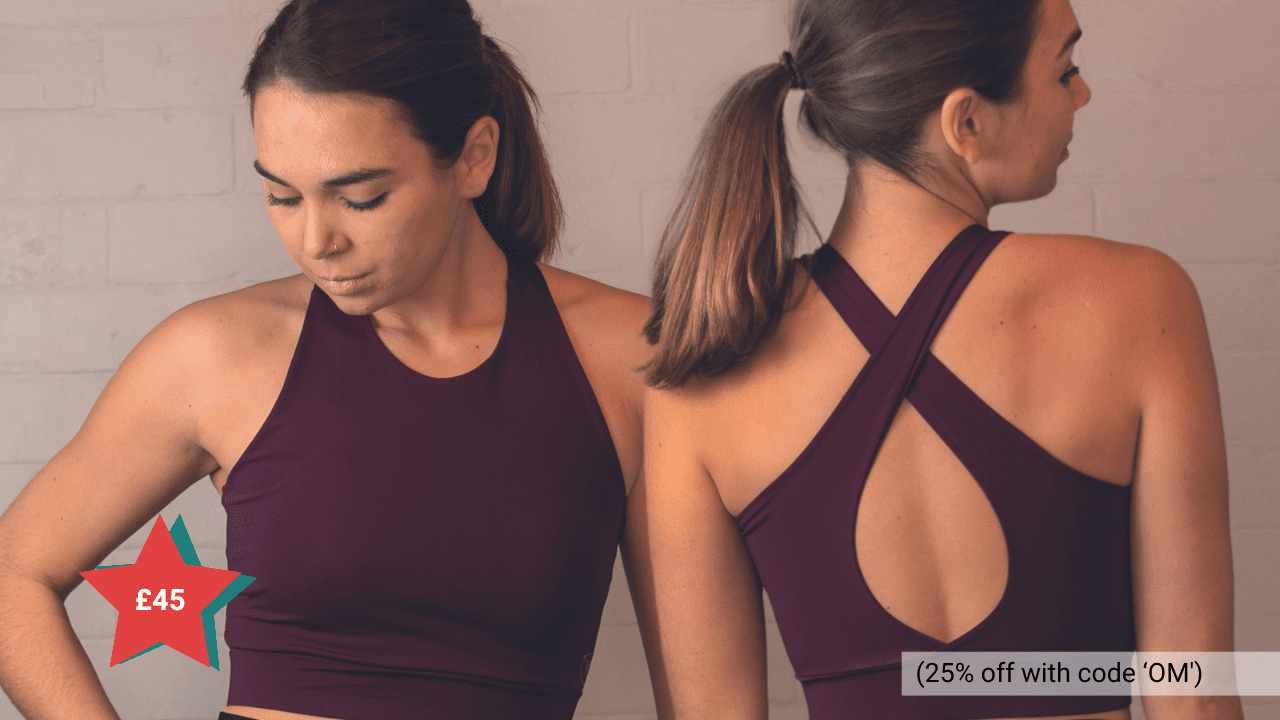 Raw Flora Cross Sports Bra
Specially designed to move freely without compromising on support. Made from old fishing nets and other items destined for landfill into beautifully soft and silky fabric. Pair with some trusty high waisted Move Leggings to complete the outfit. Everything at Raw Flora is hand made with ethical processes, sustainability and longevity at heart. For every order placed the company will plant a tree on your behalf somewhere across the globe!
rawflora.co.uk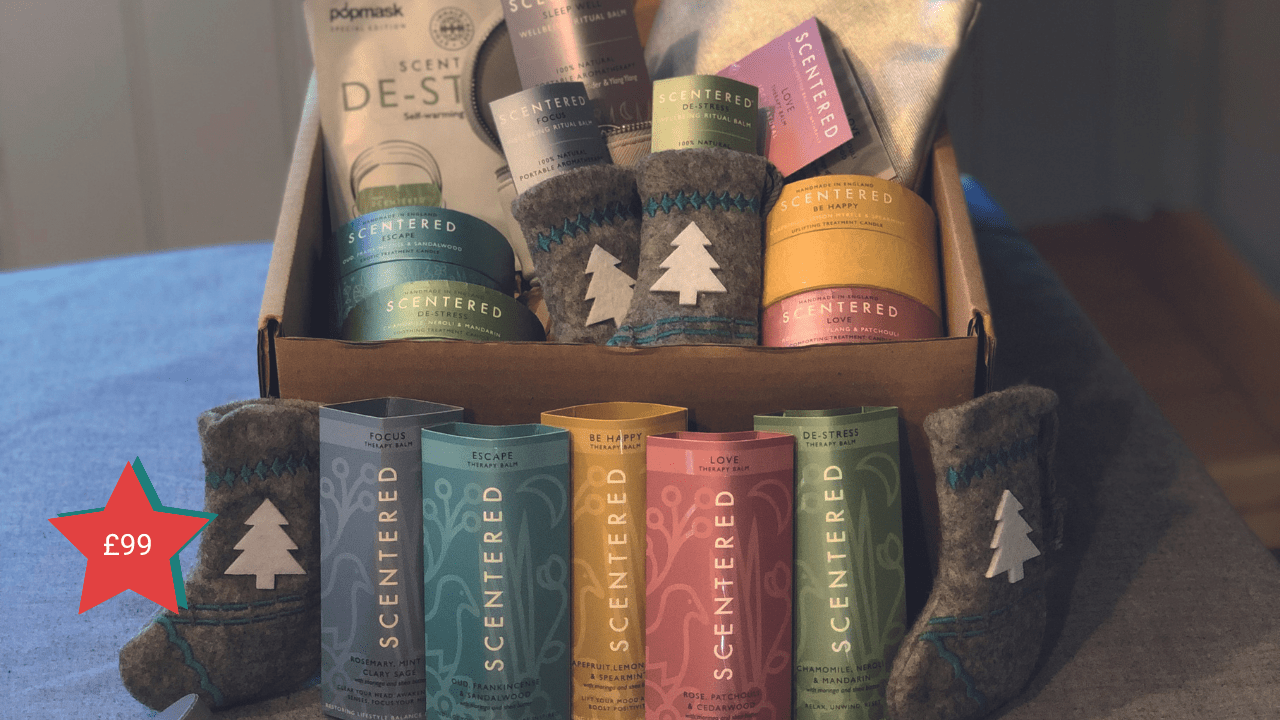 An amazing box of wellness to give you and your loved ones a boost. Worth over £260, it's packed full of bestselling aromatherapy balms, candles and accessories, all in one incredible value box. It's perfect to give yourself some support as you navigate the festive season and to prepare for the winter months…and because there is so much included, you will have enough to share with your loved ones! Contains 26 exquisite aromatherapy products that can be gifted individually or grouped into larger gifts!
scentered.me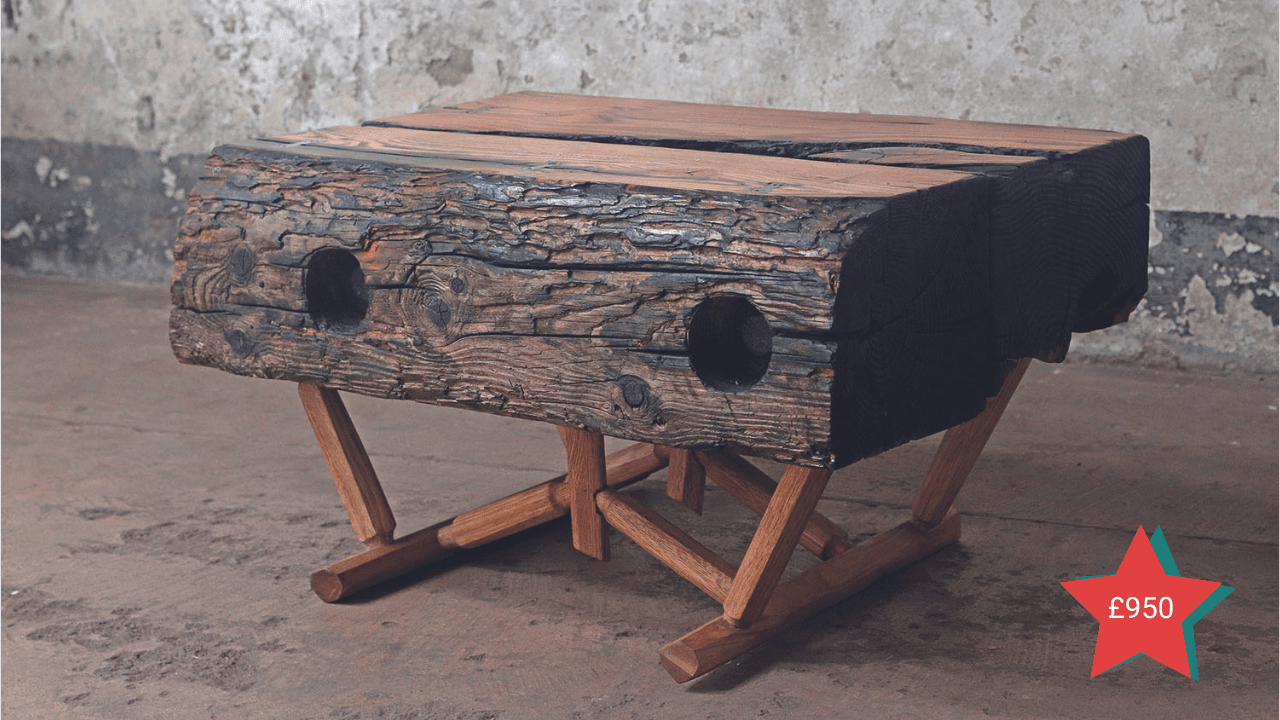 How about this for a cosy Christmas supper...a stunning driftwood slab table, officially named the Warrior Table. It comes from Argonauts, a company founded by designer-maker Jason Morenikeji. All his lighting, tableware and furniture is fabricated from sustainably reclaimed wood. The Warrior Table has its own unique story. It's life as a Douglas Fir tree began nearly 60-years ago in America.
Its wood was cut and transported to the UK to create part of the Scottish Groynes sea defence. After a huge storm, a large section washed up on the Sandy beach at Gullane, a southern shore town off the Firth of Forth on the east coast of Scotland. This treasure was discovered and up-cycled by Argonauts in 2021. The block was then Shousugiban'ed — the 18th-century Japanese technique of preserving wood by charring it with fire.
This helps to enhance the beautiful grain texture, before being sealed with finishing oil and lovingly polished. The four metal bow-ties securely fastening the crack line add a stunning design feature. This Driftwood Block Table with its authentic Wabi Sabi imperfections, neo-primitive design and surface textures, is perfect for contemporary rustic aesthetics. Every grain, scuff, or wood bruise tells a story. Dimensions: W78cm x D55cm x H45cm
andtheargonauts.com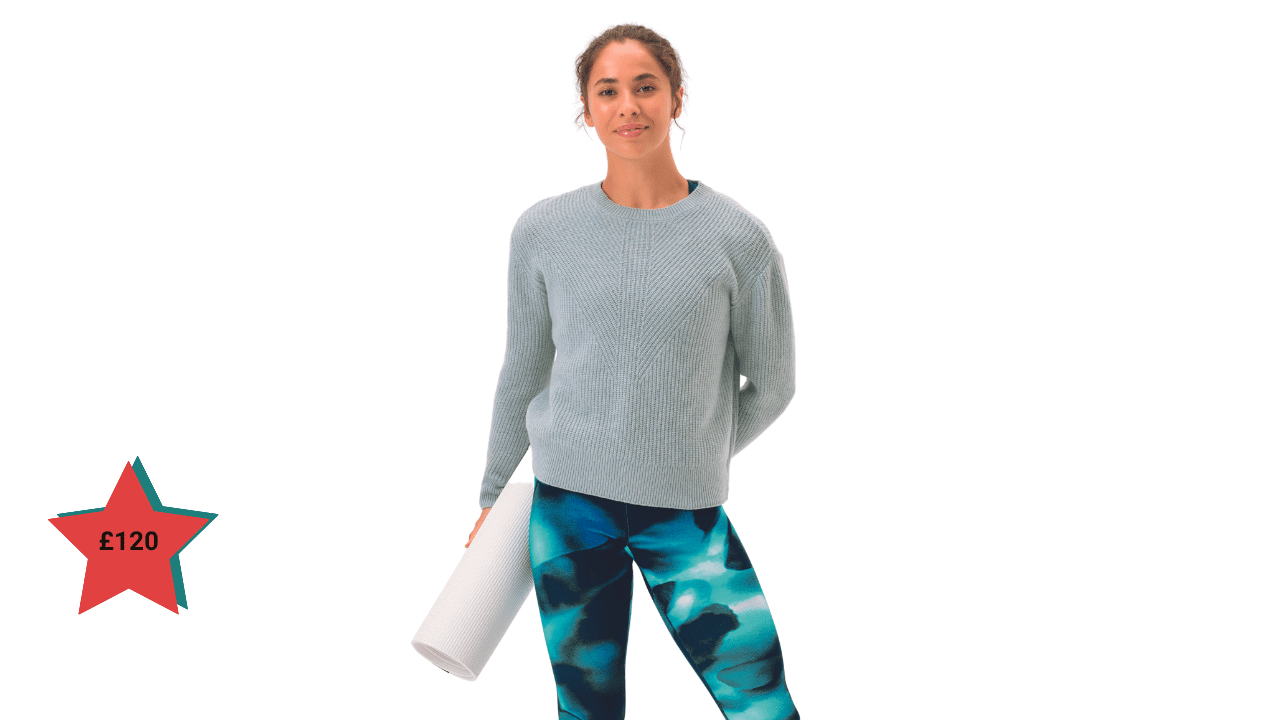 The Sila Yak Knit in Snowbird
A luxurious yoga layer, the Sila jumper is crafted from a beautiful yak and Merino blend resulting in a sumptuous, warm, lightweight, loose knit. With a dropped sleeve and subtle chevron detailing, this is the yoga layer you'll wear all day. And thanks to the yak's organic diet and nomadic lifestyle it is naturally low in carbon emissions.
bambooclothing.co.uk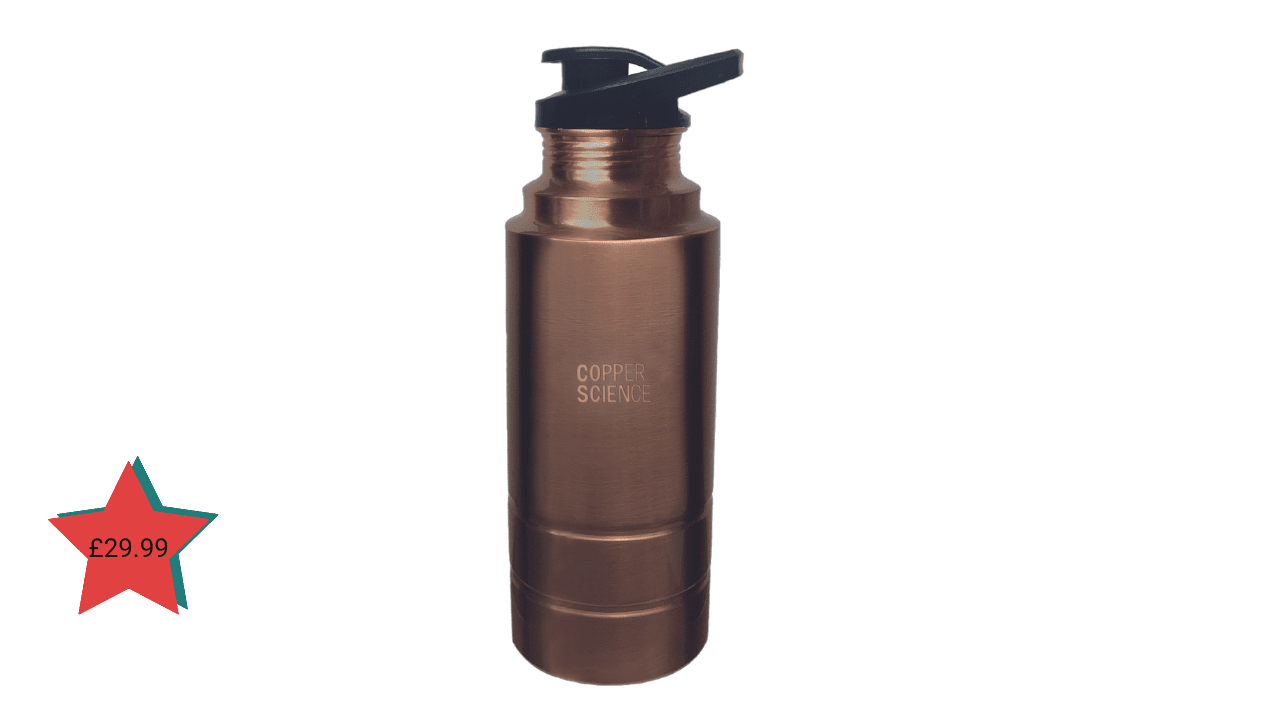 Copper Science Water Bottle
Copper has been renowned for its healing properties through the centuries — now you can carry it to the yoga studio with you thanks to this Copper Science Water Bottle (650ml) from Gymadvisor. Made of 99.17% copper from India and also with the world's first sports sipper attached to a copper bottle. The copper element bottles control the gram-negative enteric pathogens in drinking water, leaving you with the purest water — precisely what you deserve after any yoga workout.
gymadvisor.org/collections/copper-science/products/cs650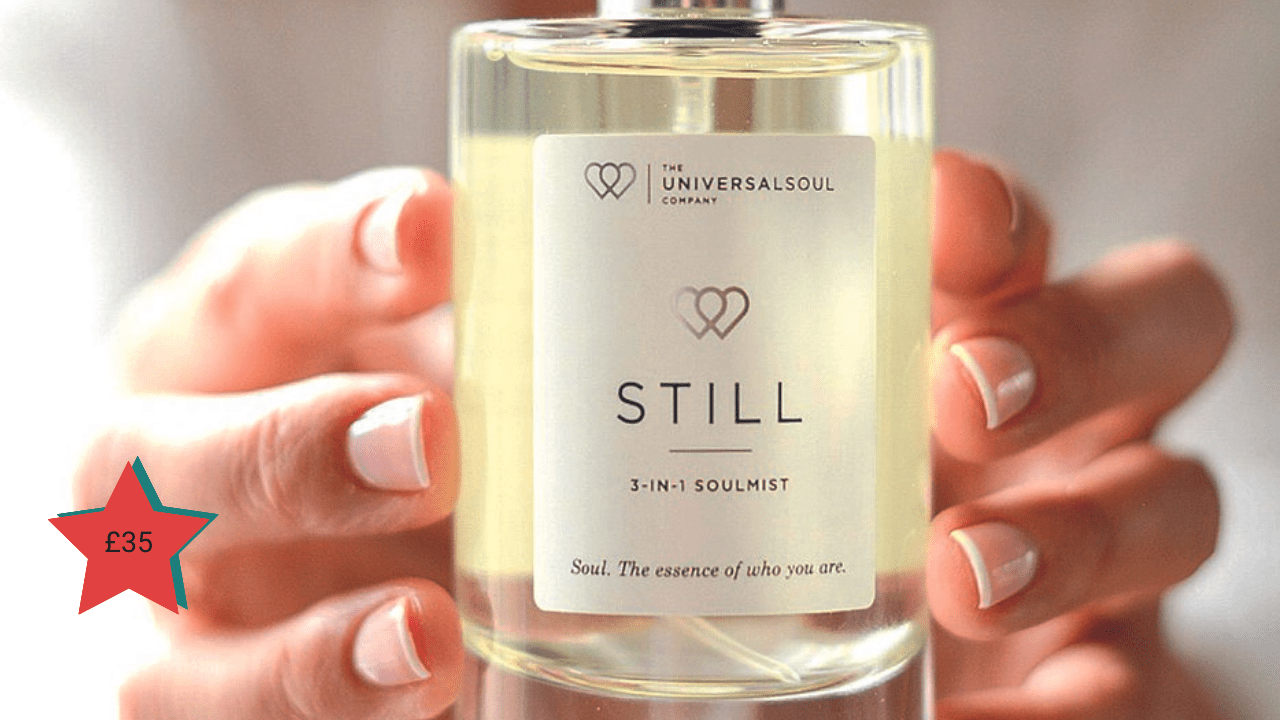 3-IN-1 SOUL MIST STILL SPRAY
Create the right vibe with this meditation spray and pillow mist. Grounding, nurturing base notes of patchouli, relaxing middle notes of lavendin and uplifting delicate top notes, create an exquisite mist, to energise by day and gift the best night's sleep. The 100% natural essential oils, unspoilt by alcohol, will work aroma therapeutically to provide you with what you need, for maximum wellbeing.
theuniversalsoulcompany.com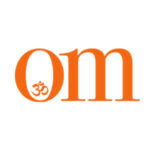 First published in November 2009, OM Yoga magazine has become the most popular yoga title in the UK. Available from all major supermarkets, independents and newsstands across the UK. Also available on all digital platforms.