Be Healthy With Yin Yoga - The Gentle Way To Free Your Body Of Everyday Ailments And Emotional Stresses
$18.95
She Writes Press


Yin Yoga not only strengthens your body—makes it more vital and powerful in a yin way—it can also help with specific ailments such as allergies, teeth grinding, menstrual pain, headaches, infertility, knee problems, and back pain. Bestselling German author Stefanie Arend offers Yin Yoga sequences that activate the self-healing powers of body and mind. Her holistic approach includes Western and traditional Chinese medicine, breathing techniques, meditation, nutrition, fascia therapy exercises, and self-reflective questions to encourage deeper explorations of the roots of readers' ailments. Includes a foreword by renowned Yin Yoga instructor Paul Grilley.
The Power Of Less - The Fine Art Of Limiting Yourself To The Essential…In Business And In Life
Leo Babauta
£10.99
Hay House
The Power of Less demonstrates how you can streamline your life by eliminating the unnecessary — freeing up space from everyday clutter to achieve your goals and find happiness in a more minimalist existence. Revised and updated with new material tackling social media addiction and the perceived 'need' to be connected and available 24 hours a day, this book will inspire you to shift from wanting everything to needing nothing, and empower you to live life fully and free from stress. By the creator of the inspirational Zen Habits blog.
The Art Of Gathering - How We Meet And Why It Matters
Priya Parker
£9.99
Penguin
A book that could come in useful when planning yoga events. In this book, the author sets forth a human-centred approach to gatherings that can help everyone create meaningful, memorable experiences in their lives, large and small, for work and for play.  Parker looks at a wide array of gatherings — from a flash mob party to a summer camp — and explains how simple changes can invigorate any group experience. The result is a book full of exciting ideas of real-world applications and one that will forever alter the way you look at your next business meeting, dinner party or backyard barbecue.
Finding Your Soul Family - A Guide To Personal Development
Alison Wem
£17.95
In this book, the author offers a new approach to managing stress and anxiety in our modern lives. Wem offers techniques to help you know
yourself better and to enhance your sense of personal calmness so you can be more effective at work and live more harmoniously at home. Contains fun and easy-to-follow exercises to gain insight into yourself to improve your relationships and learning of big life lessons. Plus steps to follow in order to create your Soul Map, a route back to your sub-conscious mind, higher self or soul depending on your beliefs.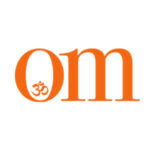 First published in November 2009, OM Yoga magazine has become the most popular yoga title in the UK. Available from all major supermarkets, independents and newsstands across the UK. Also available on all digital platforms.