The Breathing Revolution: Train Yourself To Breathe Properly To Banish Anxiety And Find Your Inner Calm
£12.99
Green Tree
Take a breath — and learn to breathe again. This book shows just how important it is for us to breathe properly and focus on our breathing, something that most yogis will already know. The core of the book contains a seven-day programme with a breathing exercise per day. The second part of the book contains techniques that can help on a day-to-day basis, from how to identify triggers to tips for posture and pelvic floor health and breathing techniques that help with specific issues. With research, practical exercises, anecdotes and advice, the author shows how breath practice and the knowledge gained through it are important and powerful resources to integrate into our daily lives.
Yoga And Self-Enquiry
Lucy E. Johnson
£12
This practical guidebook is suitable for both beginners as well as more advanced yoga practitioners. Part I focuses on the teachings of self-enquiry as presented by Sri Ramana Maharshi and other luminaries in the field of Advaita Vedanta. Part II summarises the teachings of yoga and details how a keen seeker can put into daily practice Patanjali's eight limbs of yoga to achieve their ultimate aim: Kaivalya or final liberation. Much more than an introduction to yoga, this book focuses on the higher level teachings of these two spiritual practices, revealing their underlying unity and complementarity.
Trauma Healing In The Yoga Zone A Guide For Mental Health Professionals, Yoga Therapists And Teachers
Joann Lutz
£27.50 
Handspring
Joann Lutz developed the model of 'Nervous-System Informed, Trauma-Sensitive Yoga', which she describes in detail in this book. The author has been training mental health professionals internationally for 10 years, as well as offering a certification programme in this approach. Now her new book brings her teaching to a wider audience. It describes and explores the model, which is a synthesis of polyvagal theory, classic yoga, somatic psychotherapy, and neuroscience research, organised around the eight stages of classic yoga practice.
The Vegan Athlete's Cookbook Protein-Rich Recipes To Train Recover And Perform
Anita Bean
£16.99
Bloomsbury
Exciting, healthy and tasty vegan recipes with the nutrients you need to train, recover and perform from Anita Bean, one of the UK's leading authorities on fitness nutrition. This book offers over 100 delicious, everyday recipes spanning breakfasts, salads, one-pot dishes, weekend dinners, desserts, snacks and drinks as well as a wealth of evidence based advice on how to fuel your workouts to maximise performance. Whether you already live a vegan lifestyle, embrace a meat-free Monday or you simply want to try some amazing flavour combinations, this book will help you create fuss-free protein packed meals.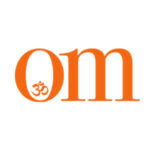 First published in November 2009, OM Yoga magazine has become the most popular yoga title in the UK. Available from all major supermarkets, independents and newsstands across the UK. Also available on all digital platforms.