Primal Living In A Modern World — Recipes And Daily Habits
£28.95
Sow and Arrow
The debut title by Pauline Cox MSc BSC, an established nutritionist, Primal is a 'how to' health guide with simple low carb, gluten-free, grain-free, anti-inflammatory recipes and easy to understand science. A beautiful, colour-illustrated book offers a guide to living, thriving and flourishing in our modern world. Learn how to slow down and reverse the biological clock by understanding how the foods we eat are making us sick, inflamed and fat. This book will help you identify which nutrients and foods we need to thrive, not just survive, and boost overall gut health, the gateway to our health and wellbeing.
Nirvana Blues — The Journey Is The Destination
Chris Corbett
£12.98
Graphiti-Verlag
In the fast-changing world of '70s California, three friends are chasing their idealistic visions. Nirvana Blues is a motivational novel about three pals trying to find the balance between their inner and outer worlds — it's inspired by the true story of Apple founder Steve Jobs who went to India as a teenager in search of a yoga teacher. In the book, the friends drift apart as various challenges threaten to derail their quests for success and personal realisation, but all are ultimately reminded of what is valuable in life. The author, Chris Corbett grew up in California, and has been studying yoga and meditation since 1972, alongside a successful media career. 

The Art of Creativity: 7 Powerful Habits to Unlock Your Full Potential
Susie Pearl
£14.99
Orion Spring
A practical guide to help you unlock your creative potential and find fulfilment and happiness in the process. After 20 years working with some of the most creative people on the planet, writer and business coach Susie Pearl has unearthed the habits of highly-creative people and takes you on a journey to unlock your own inner stream of creativity. Learn to take risks with your inner artist, ignore critics, release blocks and get into daily creative habits in order to build better projects, ideas and artistic collaborations, and unearth creative solutions and innovations. A step-by-step guide containing practical tools and exercises for a more fulfilled, passionate and creative you.

Body Talk — 37 Radical Voices Explore Our Radical Anatomy
Kelly Jensen
$16.95
Algonquin Books
We all experience the world in a body, but we don't usually take the time to explore what it really means to have and live within one. Just as every person has a unique personality, every person has a unique body, and every body tells its own story. In this book, 37 writers, models, actors, musicians, and artists share essays, lists, comics, and illustrations about everything from size and shape to scoliosis, from eating disorders to cancer, from sexuality and gender identity to the use of makeup as armour. All perspectives on what it's like to live in their particular bodies — and how their bodies have helped to inform who they are and how they move through the world. It's time to bare it all about bodies!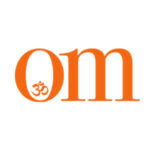 First published in November 2009, OM Yoga magazine has become the most popular yoga title in the UK. Available from all major supermarkets, independents and newsstands across the UK. Also available on all digital platforms.