Complete Massage
Dorling Kindersley-Neals Yard Remedies
£18.99
Whether you're an aspiring professional considering taking a massage course, a beginner wanting to learn some key techniques, or simply want to discover more about the health and wellness benefits of massage, this beautifully illustrated book is your complete guide. Written by the experts at Neal's Yard Remedies, you will discover main massage disciplines, from Swedish to Shiatsu, reflexology and Thai, and access more than 30 custom treatments to boost wellbeing and treat a range of specific complaints. Neals Yard Remedies Complete Massage is the only massage book you will need to understand and master the myriad benefits of therapeutic touch.
Mind To Matter
Dawson Church - Hay House
£14.99
If you want a scientific approach to how our thoughts become things, then this book is for you. Author Dawson Church founded the National Institute for Integrative Healthcare to study and implement promising evidence-based psychological and medical techniques. Written in accessible language for mainstream appeal, his book uses cutting edge research in psychology, neuroscience and other scientific fields, as well as incredible real-life testimonies, to explore the popular concept of 'manifesting' and review its possibilities and limits. Mind To Matter shows us that if we take charge of our individual power to create, we have the potential, as a species, to catalyse a transformation of our whole world
How To Win Friends And Influence People
Dale Carnegie Vermilion (Penguin)
£9.99
The launch of Vermilion Life Essentials is a celebration of iconic smart thinking classics, past and present, designed to appeal to the next generation of readers who have yet to discover them. How To Win Friends And Influence People has been beautifully repackaged with a stylish new cover, and is as important and relevant today as when it was first published in 1937. Dale Carnegie's timeless lessons on communication and success have helped over 16 million people around the world. In this book, he offers practical advice on being likeable, networking with ease, and helping you achieve your goals by transforming how you interact with those around you.
Let Your Fears Make You Fierce
Koya Webb Hay House
£12.99
In this book, celebrity holistic health coach and yoga instructor Koya Webb shares the ways she has lived in fear and the tools she's used to get herself to a more confident and fierce place. If you are tired of feeling overwhelmed, unappreciated and burned out, this book will inspire you to meet your challenges head on, and transform your greatest fears and obstacles into positive energy that can launch you forward. The author uses her own personal story of triumph over a career-halting injury, depression, self-sabotage and limiting beliefs to teach us how to connect with our authentic self, listen to our soul's desires and start living our dreams.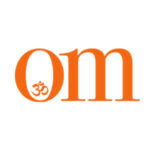 First published in November 2009, OM Yoga magazine has become the most popular yoga title in the UK. Available from all major supermarkets, independents and newsstands across the UK. Also available on all digital platforms.