Rest Is Radical: A Guide To Deep Relaxation Through Yoga
£16.99
Aeon Books

Radical rest can not only improve physical health, support mental wellbeing and increase emotional resilience but can even change the way we think about ourselves and the world around us. In Rest is Radical, Mel Skinner gives us nine principles which provide the foundation and guidelines to radical rest along with yoga practices that lead us to an embodied way of understanding the principles through the felt experience of slowing down. She explores how symptoms of depression, anxiety, addiction and more can be supported with the practices she shares. This is an invitation to move towards stillness, and in doing so discover a life more peaceful, contented and joyful. Also available as an ebook.
Sleep Meditations — To Help Tired Minds Unwind And Drift Off
Danielle North
£10.00
Aster
A good night's sleep can make all the difference to your day. Sleep is such a precious thing, yet during the course of our lives we may find there are periods when it is disturbed. In this beautifully-illustrated book, Danielle North offers a series of meditations specifically designed to help the reader slow down a busy mind, let go of the day and relax into a restful night's sleep. Many things can affect the quality of our sleep: the transition to par enthood, exam stress, changes of season, ill health, work pressures and stimulants (caffeine, alcohol or sugar), or even just getting older. Let this book show you how to raise the quality and quantity of your slumber wherever you are on your life journey.
Yoga Themes — The Thread That Runs Through
Su Sareen
£14.00
Self-published
Yoga teacher and author Su Sareen has just published her second book, following the success of her debut title, 'See How Yoga Feels'. The new release, 'Yoga Themes: The Thread That Runs Through' offers a collection of fully-illustrated themes for yoga teachers planning lessons and anyone practicing on their own. It's a bit unlike other yoga books in that it's not about any particular asanas and there's no Sanskrit, gurus, belief systems or schools of yoga. It is a book about the experience of practicing yoga — from the inside. It's more about the feelings, attention and focus you get during practice. Also available as an ebook/kindle, priced £5. Available on Amazon.
Connected: Health, Love & Unity in an Awakening World
£15.00
sheilamarr.co.uk
Published in July, Connected: Health, Love & Unity in an Awakening World is an uplifting and inspiring book for everyone who is waking up to the truth of their lives, who is wanting to live a different, happier, more wonderful life. A timely publication in light of the recent changes the world has experienced due to the Covid-19 pandemic, the author hopes her work inspires and gives comfort to those needing support at this time. The book aims to guide people through the realisation that they are not 'stuck' in a moment, that everyone can make changes and live a healthier and happier life. "My wish is to help people find that place in which they can heal themselves, and in turn, their lives."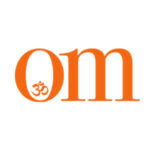 First published in November 2009, OM Yoga magazine has become the most popular yoga title in the UK. Available from all major supermarkets, independents and newsstands across the UK. Also available on all digital platforms.