Sleep Recovery - The Five Step Yoga Solution To Restore Your Rest
£12.99
Green Tree

A unique marriage of yoga, psychological insight and neuroscience, this book will give you the tools to work with your body and change your sleep, and your life, for the better. From yoga teacher and psychotherapist Lisa Sanfilippo, Sleep Recovery will help you repair and rediscover your own natural ability to rest. Includes simple stretches and powerful breath practices that settle you for a good night's sleep, and super charge your energy in the morning. Plus restorative postures and mindfulness to give you energy all day. All the information you need to troubleshoot your lifestyle and aid better sleep, every night of the week.
Yoga Student Handbook - Develop Your Knowledge Of Yoga Principles & Practice
Edited by Sian O'Neill
Singing Dragon
£14.99
A straightforward guide to the history, anatomy and philosophy behind yoga, showing how yoga students can develop and grow their personal practice. By offering students and teacher trainees guidance on how to move on to the next stage in their learning, this practical companion helps to deepen their understanding of holistic yoga practice. Covering everything from how to use your breath and the different styles of yoga, to what to expect from yoga teacher training, this is an essential handbook for all students and trainee teachers of yoga.
Radical Compassion - Learning To Love Yourself And Your World With The Practice Of RAIN
Tara Brach
Rider Books
£14.99
Tara Brach is a renowned meditation teacher and is amongst the leading group of Buddhists in the Western world. In her highly anticipated new book, she shows us through a blend of Western psychology and Eastern spiritual practices, how the simple practice of RAIN (Recognise, Allow, Investigate, Nurture) can help us heal. The author teaches us how to live a life that truly aligns with what matters in your heart based on the easy to remember, four step RAIN meditation practice. A lifeline for times when we feel stressed, fearful and confused, these four steps awaken courage and release the grip of painful emotions.
A Fierce Heart - Finding Strength, Courage And Wisdom In Any Moment
Spring Washam
Hay House
£11.99
Essential Buddhist lessons for the Western reader who wants to heal their body, mind and spirit by Spring Washam, a meditation and dharma teacher based in California. With stories from south central Los Angeles to the jungles of Peru, this book includes deep and honest reflections by one of America's leading mindfulness teachers on compassion as the fiercest and most effective response to suffering. Includes a foreword by eminent Buddhist writer, Jack Kornfield. Beautiful teachings and heartfelt stories that can transform your day and change your life.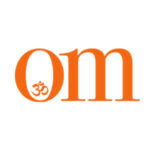 First published in November 2009, OM Yoga magazine has become the most popular yoga title in the UK. Available from all major supermarkets, independents and newsstands across the UK. Also available on all digital platforms.