108 Steps To God - Dealing With God's Jokes
£7.99
O-Books
The latest book by popular yoga teacher and the founder of Sun Power Yoga, Anne-Marie Newland, 108 Steps To God - Dealing With God's Jokes is a personal journey through life's dramas and how to manoeuvre through them. Never one to take life at face value, the author takes readers through her everyday family and work life-challenges, showing setbacks in a positive light so that problems become teachings. Easy to read, and simply structured (the 108 steps represent the 108 beads on the mala, the string of beads by which we practice Japa meditation) and filled with accessible insight. If life is viewed as a spiritual obstacle course, then this book offers coordinates by which to travel. Includes a foreword by Swami Saradananda. Available on Amazon.
Yoga and the Art of Mudras
Nubia Teixeira
$24.99
Mandala Publishing
Yoga and the Art of Mudras is a guided journey into the alchemy of asana (yoga pose) and mudra (symbolic hand gesture). The author, Brazilian-born yogini and dancer Nubia Teixeira has been practicing and teaching traditional yoga and classical Indian Odissi dance for over 26 years. In this book, she fuses her passion for yoga and dance with her love for bhakti (devotion). She guides the reader in a meaningful union of hand gestures with asanas, drawing, in particular, on expressions and hand gestures found in Indian dance. In so doing, she has created a unique, original, and contemporary yoga system that encompasses all three healing arts. 
A Liberated Mind - The Essential Guide To ACT
Dr Steven C. Hayes
£14.99
Vermilion
Life is not a problem to be solved. ACT (which stands for Acceptance & Commitment Therapy) shows how we can live full and meaningful lives by embracing our vulnerability and turning toward what hurts. In this book, the author, the originator and pioneering researcher into ACT lays out the psychological flexibility skills to help us live better, with more purpose. This book is a powerful narrative of scientific discovery filled with moving stories as well as advice for how we can put flexibility skills to work immediately. Hayes shows us how allowing ourselves to feel fully and think freely moves us toward commitment to what truly matters to us. Published August 27, 2019.

Yoga for Mental Health
Heather Mason and Kelly Birch
£35
Handspring
The therapeutic use of yoga is steadily increasing, particularly within the management of mental health. Yoga for Mental Health collates therapeutic and clinical viewpoints from 20 experts in the fields of research, mental health, yoga therapy and education. This book serves as a guide for how and why this mind-body practice can be used as an adjunct in treatment, and as a bridge between yoga therapy and healthcare. It provides answers for yoga therapists on how to modify their practice for clients with mental health conditions. It also provides greater guidance to other healthcare professionals - psychotherapists, psychologists, allopathic practitioners - who are seeking to integrate yoga into their clinical work.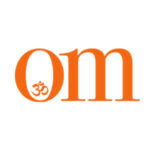 First published in November 2009, OM Yoga magazine has become the most popular yoga title in the UK. Available from all major supermarkets, independents and newsstands across the UK. Also available on all digital platforms.