Yoga with Your Child: 150 Yoga Moves to Enjoy Together
Alice Lageat and Béatrice Raphalen
£16.99
Bloomsbury
Why not make 2022 the year you get your children into yoga? Beautifully illustrated and featuring more than 150 yoga moves, this book provides everything you need to introduce your children to yoga. Whether you are looking to wake up your body, strengthen your concentration or relax before going to sleep, this book has practices and techniques that the whole family can enjoy. Both authors are certified yoga teachers and experienced in working with children. Yoga with Your Child: 150 Yoga Moves to Enjoy Together is publishing on January 20, 2022.
Eat More, Live Well
Dr Megan Rossi
£16.99
Penguin Life
The new book from The Gut Health Doctor, Megan Rossi. Eat Well, Live More is a guide to understanding plant-based eating, with over 80 diverse recipes, cooking tips and three menu plans that make it easier and tastier than ever to increase your plant intake and enjoy your favourite food. This science-backed approach to healthy eating is all about enjoying delicious food that you, your family and your body will love, free from restrictions and fad-diets. In this book, the author shares the ultimate toolkit with everything you need to start nourishing your body – based on facts not fads!
THE HOW: Notes On The Great Work Of Meeting Yourself
yhjug7
Yrsa Daley-Ward
£10.99
Penguin Books
A genre-defying book that mixes lyrical musings and the author's signature stunning poetry to encourage readers to turn inward and explore the richness of the inner self. This isn't the self we've built up in response to our surroundings, or the self we manufacture to please the people around us, but instead, our most intimate self, the one we visit in dreams, the one that calls to us from a glimmering future. The author gently takes readers by the hand, encouraging them to join her as she explores how we can remove our filters, and see and feel more of who we really are and who we want to become.
Snowdrops: Blossom To The Spring Within
Suruchi Arora
£8.77
White Falcon Publishing
Imbibed with the author's free spirit and her love for nature, this collection of poems describes a journey of internal evolution and spiritual awakening, unravelling answers to questions such as 'Who am I?' and 'What is the meaning of life?'. Read these poems for their uplifting beauty, or for seeking resonance with self, and you will find that Snowdrops has a subtle and tender way of conveying profound messages. Every poem is a snowdrop — pure, simple, and magical — unwinding the warmth that nests under the surface of the snow.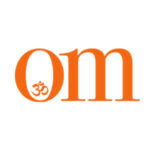 First published in November 2009, OM Yoga magazine has become the most popular yoga title in the UK. Available from all major supermarkets, independents and newsstands across the UK. Also available on all digital platforms.