Yoga Therapy for Stress, Burnout and Chronic Fatigue Syndrome
£24.99
Singing Dragon
A guidebook for all those who have faced stress or burnout from experienced yoga teacher, Fiona Agombar. The book is primarily aimed at yoga therapists, teachers and mental health professionals, but it is also relevant for anyone struggling with fatigue conditions. It covers topics such as how modern-day living exacerbates stress and how it manifests itself and how healing can be approached from a yogic perspective, as well as the solutions that yoga provides. A great, practical resource for anyone battling burnout, presenting step-by-step guidance and solutions on different yoga practices, such as breathing and meditation, to help with these issues and live a calmer, more peaceful life.
Total Chakra Balancing — Awaken Your Inner and Outer Beauty
Kiran Shashi
Balboa Press
£22.99
Chakras are known as the 'spinning wheels' of energy that run along the spine, as theorised in ancient India. This book, from Kiran Shashi, is an eight-point companion to help awaken each primary chakra within the body. The author is a certified yoga teacher, reiki master, nutritionist and massage therapist — she also became one of the faces of a pioneering Nintendo Wii video game in 2010. But she says people don't need to be a chakra or yoga expert to become acquainted with the book. It is intended as a practical guide that everyone can benefit from. "This book is about balancing the body's energy field so people can feel more positive in their lives and notice that change themselves," she says.
Embrace Your Wobbles: Wisdom From The Yoga Mat
Priscilla Shumway
Bublish
$11.99
Wobbles are the physical and mental challenges we encounter both in our yoga practice and in our daily lives. The essays in this book, written by yoga teachers and practitioners, reveal their personal journeys in learning to accept and even be grateful for the wobbles they experience, both on and off the mat. Wobbles, these writers agree, are unavoidable; the key is to notice the wobbles, not judge them. This book encourages us to think about the types of wobbles we experience (in life, and on the mat) and challenges us to become more aware of our habitual, often unconscious, approach to managing them. The book urges us to embrace our wobbles as a source of wisdom to help us grow and live a more satisfying life.
The Life-Changing Power Of Intuition — Tune Into Yourself, Transform Your Life
Emma Lucy Knowles
Pop Press
£12.99
Spiritual self-help for modern life. A one-stop guide to the healing power of intuition from best-selling author Emma Lucy Knowles. This book is the ultimate spiritual life coach, full of practical advice, exercises and meditations. Learn how to develop your intuition and deeper your connection to your authentic self. Create positive change in all areas of your life, from improving your relationships and healing your stresses and anxieties, to nailing that big work presentation, achieving your fitness goals or breaking bad habits. This book will show you that the secret to changing your life is already inside you. Out on February 25, 2021.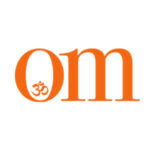 First published in November 2009, OM Yoga magazine has become the most popular yoga title in the UK. Available from all major supermarkets, independents and newsstands across the UK. Also available on all digital platforms.