Magnificent Me Magnificent You:
The Great Barrier Reef
£10.99
Magnificent You Magnificent You
In this book, children join twins Crystal and Leo on their adventure of discovery of the Great Barrier Reef. Through story, they explore the beauty and teachings found in this natural wonder of the world. Flowing from the story are a set of fun yoga activities providing tools to support both the physical and mental wellbeing of children. The book is also supporting reef and ocean conservation, through fundraising in support of organisations working to this endeavour. The first organisation funds are being raised for is the Coral Sea Foundation, for details visit: magnificentmemagnificentyou.com/charity
The Anatomy of Yoga Colouring Book: Learn the Form and Biomechanics of More Than 50 Asanas
Jo Ann Stauraad-Jones
£14.99
Lotus Publishing
Written for yogis of all levels, this book bridges the gap between anatomy textbook, yoga compendium and interactive revision tool. The human body is a complex and fascinating machine. Here, the author illustrates just how clever it is by first breaking it down in to its component parts, and then putting it back together in its full glory within the context of yoga movement, where you can test your knowledge as you colour intricate black and white drawings of each asana.
Curious Poses: 30 Yoga Postures and the Stories They Tell
Lucy Greeves
£12.99
Green Tree
Have you ever wondered why yoga postures look the way they do, or how they got their names? From Lotus to Warrior, Cobra to Happy Baby, this book takes a fresh look at the stories behind 30 familiar poses. A treasure trove of yoga history, mythology, philosophy and pop culture that enlightens and entertains, Curious Poses is the ideal companion for the curious yoga enthusiast.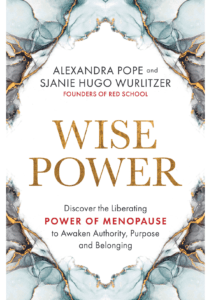 Wise Power: Discovering The Power of Menopause to Awaken Authority, Purpose and Belonging
Alexandra Pope & Sjanie Hugo Wurlitzer
£12.99
Hay House
Pioneers of the menstruality revolution and the founders of Red School, Alexandra Pope and Sjanie Hugo Wurlitzer explain how to embrace menopause as a sacred rite of passage, an initiation that grows your authority, and awakens you to great power and wisdom. Wise Power is packed full of accessible practical tools and techniques to help you on this important phase of life. A spiritual new take on this impactful time in women's lives.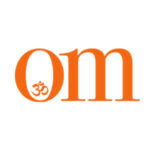 First published in November 2009, OM Yoga magazine has become the most popular yoga title in the UK. Available from all major supermarkets, independents and newsstands across the UK. Also available on all digital platforms.