Spiral Bound: Integrated Anatomy For Yoga
Handspring Publishing
£38
Spiral Bound studies the physical expression of movement by examining the body's anatomy and movement in terms of its spiral structure. Author Karen Kirkness, an artist and yoga anatomy investigator, weaves together threads of development to see how our morphological constraints arise in the earliest moments of life, and how this rotation lays the spiral groundwork for motion patterns that encompass all tissue. Brings together basic embryology with kinesiology to offer a practical movement guide called the Five Filaments, a must-read for anyone interested in movement.
The Science of Nutrition Debunk the Diet Myths and Learn How to Eat Responsibly for Health and Happiness
DK
Rhiannon Lambert
£20
Recognising there's no one-size-fits all approach when it comes to nutrition, this book cuts through the noise of conflicting diet advice to redefine nutrition in the modern world. Written by Rhiannon Lambert, one of the UK's leading nutritionists, it gives clear answers to food-related questions, backed by the very latest scientific research, that will enable readers to make informed decisions best-suited to them about what, when, and how to eat. If you are constantly confused by the overwhelming amount of nutritional information available, or find yourself trying yet another fad diet or food trend, this book is for you. Publishing December 30, 2021.
Sex, Drugs, and Yoga A Memoir: One Woman's Journey from Rock Bottom to Inner Peace
Birdie Paradise
Blue Monday
£14.99
Birdie Paradise was born and raised in British Columbia, Canada, and is currently based in the UK. Sex, Drugs, and Yoga is her debut memoir, a powerful, visceral memoir of a life undone, but brought back from the brink. While a spiralling descent into anxiety, dependency, and abuse sets her up for self-destruction, practicing yoga offers her another path; an invitation to look inwards, to delve deeper than ever before. It's more challenging than she thought possible – the stillness, the light. But it sure as hell is better than the dark. Yoga offered her the invitation to look inwards and begin to heal.
The Win-Win Diet: How To Be PlantBased And Still Eat What You Love
Julie Wilcox
Post Hill Press
$19.99
Publishing on January 18, 2022, nutrition expert Julie Wilcox's new book provides clear-cut answers to a broad range of questions for those curious about a plant-based diet. The book is a practical, comprehensive guide on how to transition to one of four popular eating patterns— flexitarian, pescatarian, vegetarian, and vegan. "Becoming plant-based is easier than you think," she assures readers of all tastes and lifestyles. True to her book's title, she shows that a plant-based diet is a 'win-win' on multiple levels, from improving your health and wellness, to protecting the welfare of our planet and animals.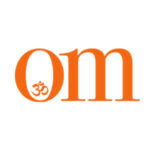 First published in November 2009, OM Yoga magazine has become the most popular yoga title in the UK. Available from all major supermarkets, independents and newsstands across the UK. Also available on all digital platforms.