The Power to Change: How to Harness Change and Make it Work for You
£14.99
Kogan Page
Yoga is a powerful tool to help us accept change. By slowing the mind and connecting us to the present, it sets us up with the emotional resilience and space to deal with uncertainty. And that's a great skill to have for our general wellbeing — embracing change is probably the must-have skill for 2020 and beyond! This new book by change expert and professional speaker, Campbell Macpherson, helps readers deliver their own change, by breaking down our natural reactions and demonstrating how we can challenge them. It includes practical tips to harness change and make it work for us, including the power of yoga for helping to build resilience and overcome barriers to change.
Guruji BKS Iyengar And His Institute In The '70s
Julia Pedersen
£20
Pinter & Martin
Guruji BKS Iyengar (1918-2014) is recognised as one of the most inspiring and influential teachers of yoga and is widely credited with popularising yoga across the world. This new book is a fascinating collection of intimate, previously unpublished photographs of the man himself practicing and instructing students, combined with personal first-hand accounts from his early students, many of whom have gone on to teach Iyengar Yoga to future generations. One of those students was Julia Pedersen, the book's author, who went on to study with the Iyengars in India in 1976. She currently teaches in Sydney at Glebe Iyengar Yoga. The book includes a foreword by Geeta S Iyengar, with photographs by Georg and Julia Pedersen.
Everything I Need To Know I Learned From My Yoga Teacher
Benjamin Darling
£12.95
Laughing Elephant Books
Containing the flow and wisdom of a yoga class in a book, beautifully illustrated by Laure Bracconier. This book reminds readers that the daily aspects of life, like breathing, and trying, and letting go, contain great wisdom and opportunity. Each page includes the wisdom of great yoga teachers, past and present. The book follows an earlier title named: Everything I Need To Know I Learned From Led Zeppelin, which became an instant success. Now, with the simple instructions of a yoga teacher rendered in flowing calligraphy, paired with beautiful flowing illustrations of poses and quotes from yogis ancient and contemporary, this book seeks to inspire in the way yoga inspires by connecting mind and heart and body.
Gluten-Free Kitchen — How To Enjoy Pasta, Breads, Cakes, Cookies And More On A Gluten-Free Diet
Catherine Atkinson
£15
Anness Publishing
This accessible cookbook demystifies gluten-free cooking and shows how easy it is to create foods that you may have thought were off the menu for good. You'll find information on the different types of gluten-free flours, what bakes they are suitable for and how to make them. Then there are tried-and-tested recipes for all kinds of breads, cakes, cookies, pasta, pies, puddings, pastries and sauces that will revolutionise your gluten-free diet. You'll find traditional recipes that have been reworked to make them gluten-free, as well as plenty of delicious new ideas and inherently gluten-free dishes that everyone should have in their collection.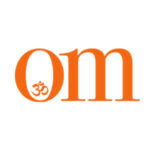 First published in November 2009, OM Yoga magazine has become the most popular yoga title in the UK. Available from all major supermarkets, independents and newsstands across the UK. Also available on all digital platforms.