Rocket Yoga: Your Guide To Progressive Ashtanga Vinyasa
£25.99
Human Kinetics
Break free from the limitations of classical ashtanga yoga with the progressive and dynamic practice of Rocket yoga. This modern style is rooted in traditional ashtanga but allows for more freedom of movement based on individual anatomy and fosters empowerment through creativity, endurance, and rhythm. In this book, the author presents the beauty and benefits of Rocket yoga, from its history and philosophy to the sequences and practices unique to its style.
Your Mind Matters: How To Talk About Your Mental Health
Katy Georgiou
£12,99
Summersdale
Struggling to open up? This book is here to end the stigma around mental health and help you communicate how you're feeling. Written by an experienced psychotherapist, this book will help you understand the science behind how you're feeling as well as offering advice on how to open up to others — personally and professionally — and how to support those around you who might also be struggling.
Finding A Way: Taking The Impossible And Making It Possible
Siri Lindley 
£20
Post Hill Press
A guide for people who are feeling stuck between the life they want to live and the life that they're living now. Based on the author's own experiences conquering anxiety, OCD and depression, she shares strategies that have turned her life around and explains how to find the gift in every struggle. Alternating between personal anecdotes and exercises the author shows that you have everything you need inside of you to find joy. You get to go first in deciding what story you want to live in any moment.
The Confidence Workbook: Critical Tips And Guided Exercises To Help Boost Your Confidence
Anna Barnes
£10.99
VIE Books/ Summersdale
Based on trusted mindfulness techniques, this book will fill you with the assurance you need to become your own cheerleader and focus on the things you really like about the person in the mirror. Practical tips, thoughtful advice and guided exercises to help you overcome self-doubt, using a friendly and supportive approach. This book offers actionable advice for boosting your self-confidence and acting more assertively, as well as self-care and mindfulness tips.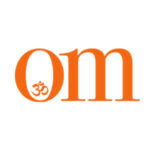 First published in November 2009, OM Yoga magazine has become the most popular yoga title in the UK. Available from all major supermarkets, independents and newsstands across the UK. Also available on all digital platforms.