The Physiology Of Yoga
Andrew McGonigle & Matthew Huy
£23.99
Human Kinetics
While many practice yoga simply because it feels good, the physiological basis for its effects on the body and mind is often unknown or misunderstood. This book separates speculation from fact by examining how the body responds and adapts to yoga. Straightforward explanations guide you in sorting through conflicting information about what yoga really can help you achieve and in evaluating whether certain yoga methods provide benefits to any or all of those systems. Ideal for yoga teachers, those in training and all enthusiasts.
Raise Your Vibration - High- Vibe Tools To Support Your Spiritual Awakening
Kyle Gray
£12.99
Hay House
A revised edition of Kyle Gray's guide to the high-vibe life and tapping into a higher frequency. With 12 sections (centred around each of the chakras) and an updated introduction, this book is packed full of new lessons, including how to develop a high-frequency spiritual practice and how to receive guidance and trust your intuition. Inspiring lessons will also help you to express yourself in a way that's filled with the purest integrity and manifest and create a life you love and deserve.
Guided Relaxation - Your Essential Guide To Creating Calm
Katie Brown
£17.99
Critical Publishing
A book for yoga teachers, health professionals and anyone wishing to relax! Includes 30-plus relaxation scripts from Katie Brown, who has been teaching yoga (and writing and enjoying guided meditations) for more than 20 years. Step inside the pages of Guided Relaxation and open up a world of tranquility and calm where you will be guided on an internal journey to quieten the mind, release tension and create peace and wellness. This illustrated book (illustrations from Ruth Wellman) is a treat for the eyes, mind, body and spirit.
The Power of Yoga for Men
Caleb Jude Packham & Jarod Chapman
£16.99
Bloomsbury Sport
Yoga teacher Caleb Jude Packham and wellness writer Jarod Chapman have created the ultimate guide to welcome every man to the yoga mat. This fully illustrated book offers over 40-plus yoga postures as well as meditation and breath practices that will allow all to harness the power of yoga in their everyday lives. Yoga has proven benefits for strength, flexibility, mental health and even sex drive and it's ideal for everyone, whether you're a runner, a cyclist or if your only hobby is box sets. This book will show you the way.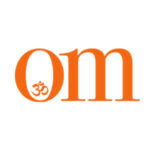 First published in November 2009, OM Yoga magazine has become the most popular yoga title in the UK. Available from all major supermarkets, independents and newsstands across the UK. Also available on all digital platforms.