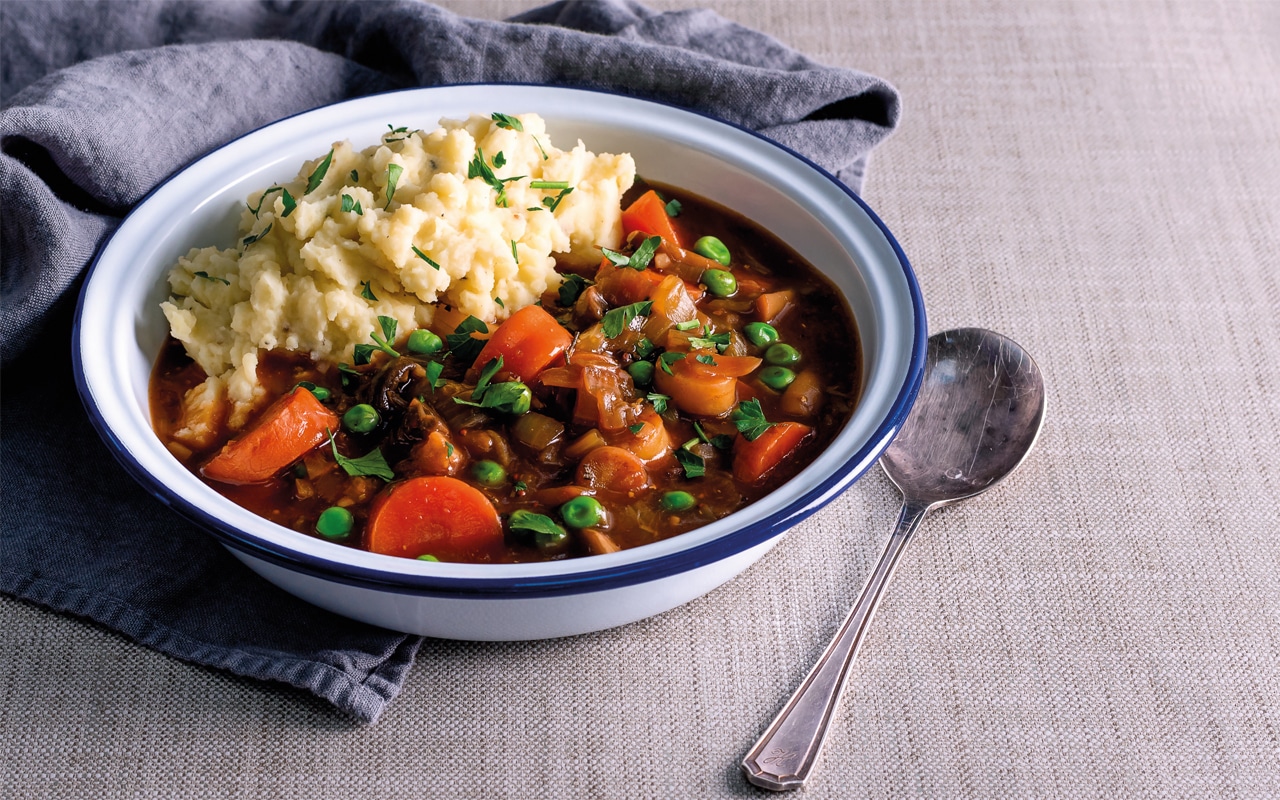 There's certainly no need for meat in this hearty and delicious vegan no beef stew. The rich, thick gravy is satisfying, making this comfort food at its best. 
120ml (generous 1 cup) water

1 small white onion, chopped

1 small red onion, chopped

3 medium carrots, cut into 2cm chunks

2 parsnips, cut into 2cm chunks

200g (scant 2 cups) white mushrooms, quartered

2 cloves garlic, finely chopped

750ml (3 cups + 2tbsp) gluten-free vegetable stock

1 tbsp fresh thyme, chopped

1 tbsp gluten-free wholegrain mustard

1 tbsp gluten-free yeast extract

2 tbsp cornflour mixed with 120ml (1 cup) water

200g (1.5 cups) cooked peas (if frozen, rinse under warm water to defrost)

10g (1/3 cup) fresh parsley, chopped
Heat the water in a pan over medium-high heat. When it starts to bubble, add the onions, carrots, parsnips and celery. Cook, stirring frequently, for about 8 minutes, adding more water if needed.

Stir in the mushrooms and garlic, and cook, whilst stirring, for a further 5 minutes, adding water as needed.

Add the stock, tomato paste, and paprika, and bring to a boil. Reduce the heat to medium-low and stir in the rosemary, thyme, mustard and yeast extract. Cover the pan with a lid and cook for 25-30 minutes, stirring occasionally, until the carrots are tender.

Add the peas and cook for 5 minutes more. Then stir in the parsley, before serving this delicious vegan beef stew, hot, with a side of mashed potato.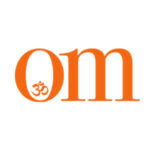 First published in November 2009, OM Yoga magazine has become the most popular yoga title in the UK. Available from all major supermarkets, independents and newsstands across the UK. Also available on all digital platforms.