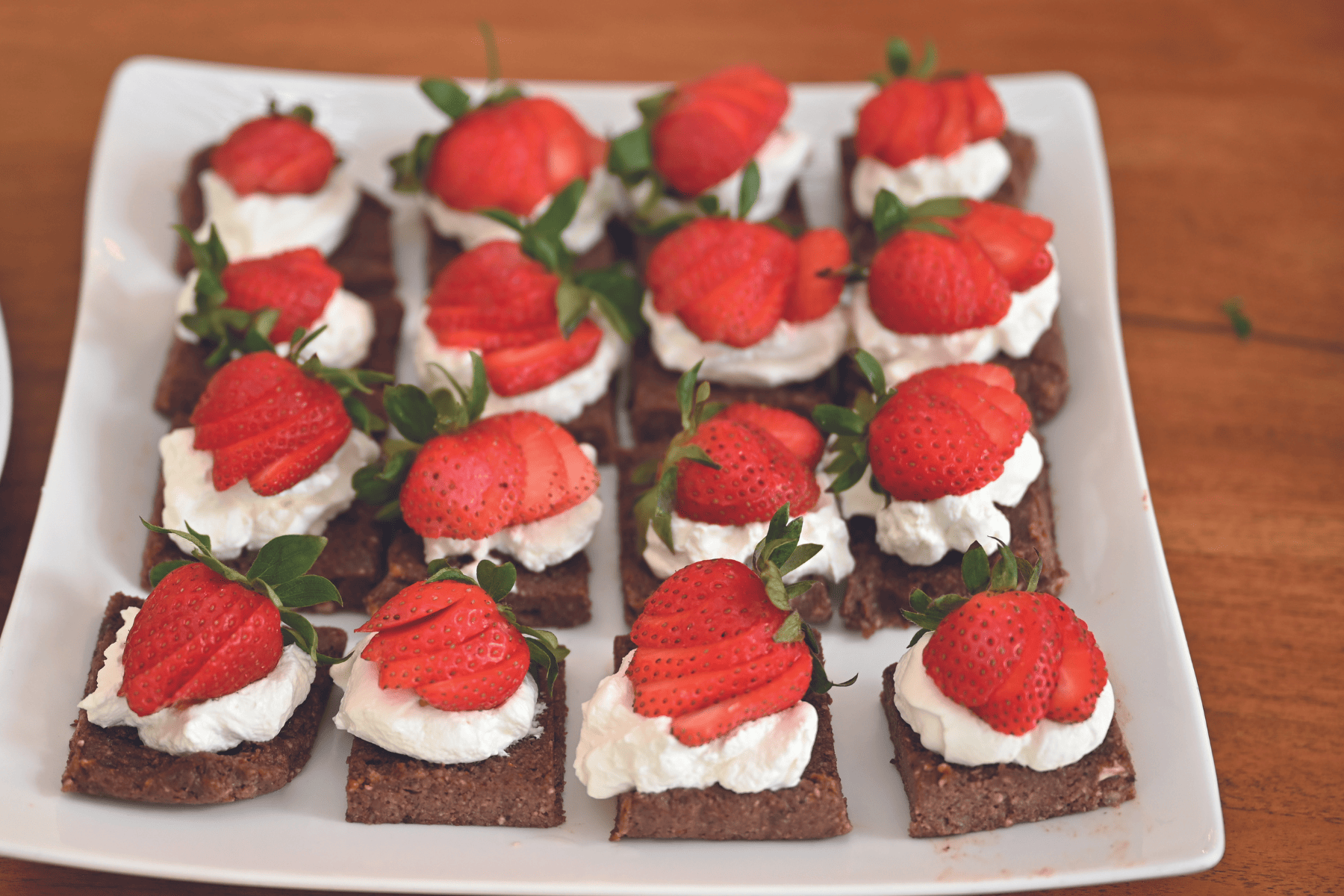 No-Bake Nutella Strawberry Creme Squares Recipe
In the Ayurvedic diet, Nutella and other processed foods are not recommended. However, you can still enjoy the delicious flavours of chocolate and hazelnut without the added chemicals and fillers found in ultra-processed foods. These types of foods often contain additives such as salt, sugar, oils, fats, flavourings, and emulsifiers, all of which are used to make us crave them even more. Ayurveda Anytime´s No-Bake Nutella Strawberry Creme Squares Recipe is made with real food ingredients that taste just as good as processed stuff. So go ahead and give it a try!
50g Chopped and Soaked Dates

1 tbsp Melted Coconut Oil

2 tbsp Cacao or Carob Powder
Start by lining a square baking dish with parchment paper or wax paper. Place a bowl into the freezer; you will use this to whip the creme.

In a food processor, blend the hazelnuts until finely ground. Then add the jaggery, soaked chopped dates, melted coconut oil, almond milk, cacao or carob powder, and vanilla powder. Pulse until everything is well combined and forms a sticky mixture.

Press the mixture into the lined baking dish using a spatula to press it down into an even layer. Place the dish in the fridge for 10-15 minutes to set the crust.

Get the bowl out of the freezer. Then, add the creme into the mixing bowl, and whip the cream until it forms stiff peaks. Place a dollop of the whipped cream over the top of the hazelnut layer.

Place the dish back in the fridge for 10-15 minutes to allow the cream to set.

Meanwhile, slice the fresh strawberries by making 4 slices almost to the green stalk, fan the strawberry and set them aside.

Once the cream has set, remove the dish from the fridge and arrange the sliced strawberries over the top of the cream layer.

Finally, Once the squares are arranged, remove them from the dish by pulling the parchment paper out of the dish. Cut the squares into equal portions and serve.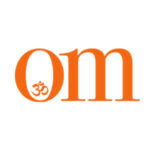 First published in November 2009, OM Yoga magazine has become the most popular yoga title in the UK. Available from all major supermarkets, independents and newsstands across the UK. Also available on all digital platforms.