Tips from the experts to help you grow the yoga business of your dreams
Does a YTT set you up for running your own business?
I completed a 200hr YTT but this was just the start of a huge learning process that I'm still going through! The course had a short module on running a business but it was not comprehensive, so I've had to teach myself about financial management, marketing, pricing and so on. I firmly believe it would be worthwhile for yoga training providers to bring in specialists in those areas to help those setting up to avoid the common pitfalls.
Inclusivity. I believe that practicing yoga can be beneficial to everyone and I'm passionate about introducing the benefits to people who might never have thought to try it. I try to keep my classes friendly and informal, and I'm pleased with the diversity of students that I've managed to attract, across all age groups – including many men! I design my classes to focus on functional movement, helping clients to maintain flexibility, mobility and balance, all attributes that will help them in their everyday lives. As a keen sportsperson, I'm also interested in the benefits yoga can offer athletes. I studied with Sarah Ramsden to become an accredited teacher in Yoga for Sports and Athletes, and am expanding this area of my business, offering one-to-one teaching and group sessions with local sports clubs.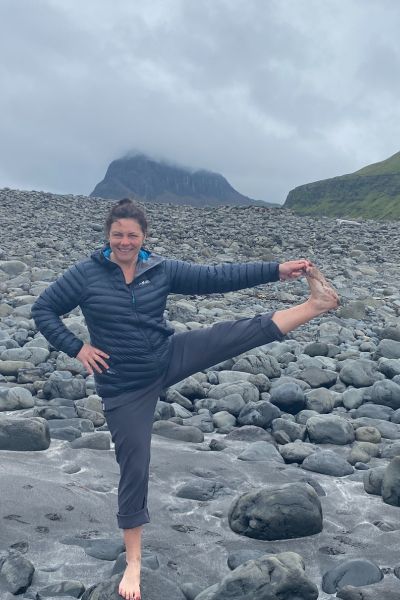 What's the secret to making a living?
I think it's difficult to make a living from yoga alone. It's hard finding affordable premises that allow me to keep my classes at an accessible price. To help with this, I used community facilities where possible. As well as keeping costs down, this has the additional benefit of placing my classes in a non-intimidating environment at the heart of the community, encouraging people to come along and give yoga a go. In addition to yoga, I'm also a qualified reflexologist, specialising in fertility, pregnancy and menopause. I find it fulfilling to help clients in these areas, and it provides me with a valuable second income stream.
I own up to being a complete novice at the outset, but I knew that I had to become more social media savvy. I looked at what other teachers had done and tried to pick the best ideas from their sites. I started small and have gradually improved and developed my website to explain the services I offer. The website generates lots of enquiries, and I'm adding to it all of the time, looking for ways to keep it fresh and engaging.
It's so important to keep things in balance. I'm a keen triathlete and so I need to keep my energy levels up as I train and prepare for competitions. I've learned that there are only so many classes that you can teach without the sheer physicality becoming detrimental to your own health, so I've scaled back and rearranged my schedule to ensure that I don't burn myself out. And, of course, I attend yoga classes myself!
We live in a world which changes so quickly. We're emerging from a global health emergency, we have an ageing population, and the pace of life has never been faster. I think there is a growing realisation of the physical, mental and spiritual benefits that complementary therapies such as yoga can bring. The fundamentals of yoga are centuries old and will remain the same — it's up to us as yoga instructors to adapt and evolve our services to meet the changing demands of our clients in the modern world.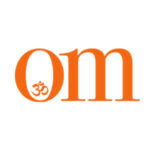 First published in November 2009, OM Yoga magazine has become the most popular yoga title in the UK. Available from all major supermarkets, independents and newsstands across the UK. Also available on all digital platforms.