Mokshala Yoga & Meditation Centre
Goldhill House, Gold St, Saffron Walden, Essex CB10 1EJ
In the heart of medieval Essex market town, Saffron Walden, is Mokshala. The town's first designated yoga and meditation centre, it is now getting ready to celebrate its third birthday in March.
Mokshala is a blend of two Sanskrit words 'moksha' meaning freedom or liberation and 'shala', the traditional name for a space where yoga is practiced. The centre was founded by yoga teacher and ex-solicitor, Jac Godfrey when she felt a strong need for a haven of tranquility, peace and a true 'yoga school' to serve the community.
"For many years I travelled into nearby London and Cambridge to attend some wonderful yoga studios with superb quality teachers for workshops, classes and trainings but there was nothing at all of this nature around here and it felt lacking," she tells OM.
The yoga centre has two beautiful, spacious studios adorned with statues of Shiva, Krishna and the Buddha, as well as paintings of Krishna and Green Tara. A forest of many plants adds to the serenity. You can often hear the strains of the harmonium being played which adds a gorgeous vibe. The studio floors are currently marked up to allow people to practice at a 2-plus metres distance.
There is a lovely therapy room where Thai Yoga massage, reflexology and acupuncture are offered. Mokshala's cosy reception area with comfy seating allows space to chill out, enjoy tea and browse a beautiful range of sacred statues, jewellery, books, incense and yoga equipment.
There is even an outdoor balcony with a Buddha garden, where bamboo and grasses grow.
The space was converted in late 2017 from a neglected suite of 1980's offices with stained, pink shagpile carpets and water pouring through the ceiling on rainy days. "It took a lot of hard work, late nights and a huge dose of faith in the process," says Godfrey. "It was not for the fainthearted and at times it was a battle, but I'm so glad we did it. Everyone who comes here loves it"
So, how would she describe Mokshala? "Well for one, we are like a yoga family. A really friendly atmosphere, with teachers and students alike learning together and a sense of genuine warmth and support. We have a strong love of traditional yoga here, including Sanskrit and chanting — we love holding Kirtans — our favourite thing! This said, we offer a full range of classes from Jivamukti Yoga, Yin, Restorative Yoga, Iyengar, Traditional Hatha, Hot Yoga, Pilates, Pranayama classes, Gong baths, yoga nidra and meditation courses."
And 2021 marks the year that Mokshala launches its new teacher training programmes, including Yin Yoga, Pregnancy Yoga and a 200 hours qualification on the way this Spring. "It was a super tough 2020 as we were closed for a whole six months…and offered a 'virtual shala' via Zoom, but we are ready to shine brightly in 2021."
Discover the Mokshala vibe for yourself on Instagram @mokshala_yoga_centre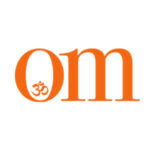 First published in November 2009, OM Yoga magazine has become the most popular yoga title in the UK. Available from all major supermarkets, independents and newsstands across the UK. Also available on all digital platforms.