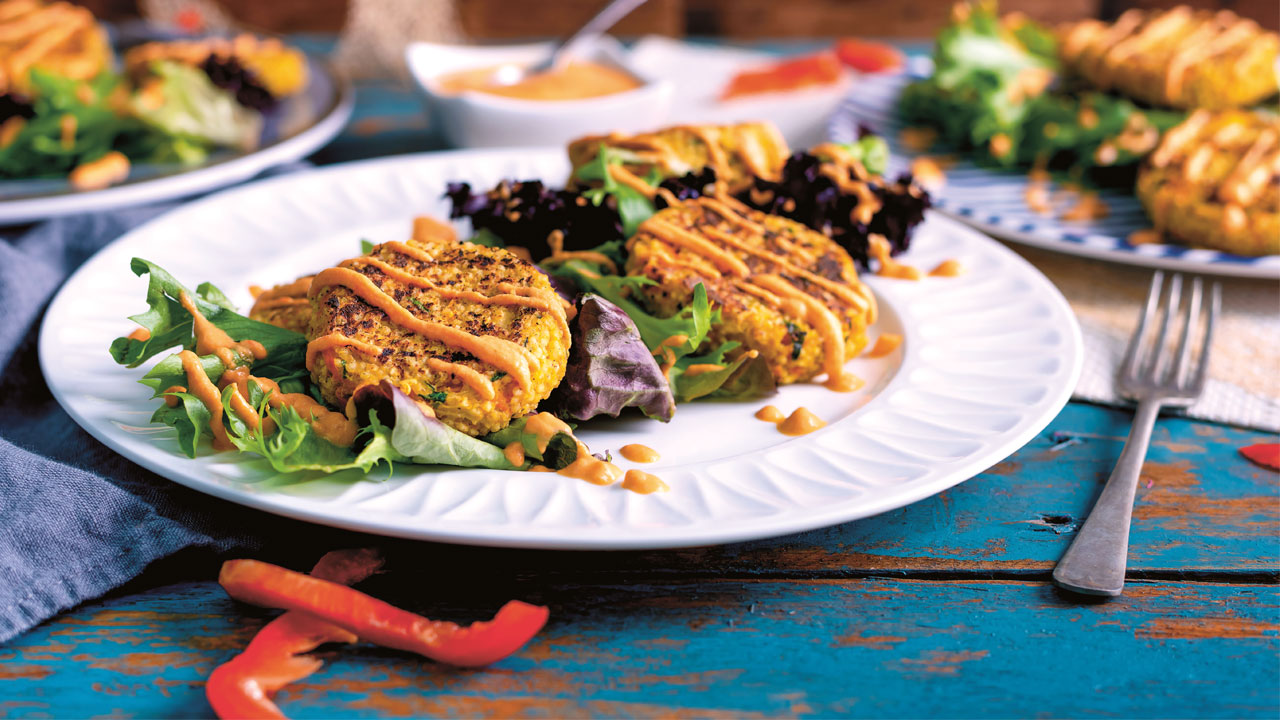 Millet And Vegetable Patties With Red Pepper Dressing
These millet patties are a great addition to a salad, wrap or sandwich. The red pepper dressing has a natural sweetness from the roasted pepper and a creaminess from the cashews.
Ingredients for the red pepper dressing
75g (½ cup) cashews, soaked overnight
Ingredients for the millet patties
200g (1 cup) millet, rinsed

2 tbsp ground flaxseed, mixed with 1 tbsp warm water
Preheat the oven to 200°C/400°F/Gas 6. For the dressing, place the red peppers on a tray to roast for 20 minutes, until the skins start to colour and become loose. Once cooked, allow the peppers to cool before peeling away the skins and removing the seeds.

Add the peppers, cashews, water, lemon juice and garlic to a food processor and blend until smooth. Set aside.

For the millet patties, add the millet and water to a saucepan over a medium heat and boil for 15 minutes until the millet is cooked.

In a non-stick frying pan over a medium heat add the onion, garlic, carrot, parsnip, pepper and courgette and fry for 4-5 minutes until the vegetables soften.

Add the cooked vegetables, millet, cumin, parsley, almond milk, ground flaxseed and buckwheat flour to a bowl and mix well. Mould this mixture into 16 equally-sized patties.

In a large non-stick frying pan, fry the patties over a medium-high heat for 3-4 minutes. Then transfer to a tray and bake in the oven for 10 minutes, before serving with the pepper dressing.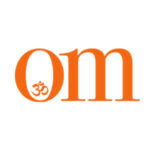 First published in November 2009, OM Yoga magazine has become the most popular yoga title in the UK. Available from all major supermarkets, independents and newsstands across the UK. Also available on all digital platforms.