Simple ways for guys to bring more calm and contentment into their day-to-day lives
Five quick ways to take time for yourself
1. put down your phone
This can definitely be easier said than done but for those who feel like they need to remove themselves from their social life (or social media) to chill out, putting down the phone for even half an hour to spend some time on something else can be a great start to a regular self-care practice.
Putting down your phone doesn't mean you have to completely isolate yourself. Consider spending time with someone you live with or a loved one and devote yourself to not checking your mobile for a certain period while you're with them. Phone dependents will benefit from having a set time to keep their phone away rather than going cold turkey.
2. Just say no
It can feel selfish or boring to turn down somebody's invite but to start introducing self-care into your life involves learning your limits and holding yourself to them. If you think that going for a drink would have a negative effect on you mentally, you can even suggest alternative plans that will be more beneficial for you.
3. Make dinner
Something as simple as putting everything down to make dinner from scratch can be a helpful way of recovering from stressful situations. Cooking is a positive, mindful activity which often requires your complete attention for maybe 30 minutes or more. There are also close links with a good diet and good mental health, meaning finding a quick, healthy recipe has more than just one benefit for men on the edge of burnout.
4. 'Me' time can also be about sharing time with people you want to be around
While making space for yourself can often be perceived as time spent alone, 'me 'time can also be a group activity. Humans are social creatures. That means social interaction, when you're comfortable engaging in it, can help facilitate the production of social hormones like oxytocin and, as a result, give you a positive mood boost. Find time once a week to link up with a close friend or loved one, perhaps combining it with a wholesome activity such as cooking, exercise or any other kind of hobby you both share.
5. Take up a hobby
Cramming in full-time work, a social life, a healthy relationship, exercise and everything else you're expected to do can cause huge pressure on you when you feel like you're not on top of everything. To start coaching yourself into a better mind-space, it's important to remember that not everything in your life needs your constant attention and you are allowed to do things just for yourself. Whether this is yoga, rock climbing, cycling, sewing, reading or model building, a hobby that you feel passionate about and you know will leave you feeling good is definitely self-care. You also don't have to set a certain amount of time aside each day or week, just do what makes you feel good when you feel like it, for as long as you like.
Each of these five strategies are super simple but when thought about consciously throughout your week can help improve your mood and lead to more long-term positivity in the face of the pressures of modern life.
Five popular methods of self-care
1. Yoga
Almost synonymous with wellness, yoga practice is ideal for men who feel a bit lost when it comes to all things self-care. Yoga philosophy is focused on bettering yourself mentally, physically and spiritually. Many modern yoga practitioners focus on how the practice helps them relate to the world around them. This includes strategies to stay mindful off the mat, helping you consciously improve your mood regulation.
2. Exercise
Aside from yoga, many men look to exercise as a boost of endorphins and a way to find a more positive routine. Gym attendees should focus on what they enjoy for the best mental stimulation rather than forcing themselves through activities they can't stand. If the gym isn't for you, consider a group exercise activity, something outdoorsy like hiking or even walking round your neighbourhood (whatever the weather).
3. Reading
While many self-care practices are about staying mindful, reading is a great way to switch off your mind and chill out in your own world. Whether you favour thrillers, crime novels or fantasy books, the subject matter doesn't have to be all positive to have a good effect on you mentally. Self-care is primarily about choosing what feels best for you and taking the time to be good to yourself (even if that means reading about historical battles in gory detail!).
4. Massages
A good massage benefits both mind and body and is another great way to switch off. Massage can help bring your heart rate and blood pressure down and can promote serotonin, another good social hormone. Regular massages may not be in everyone's budget, but they can still work as a rare treat to help remove some excess tension.
5. Meditation
If you're not comfortable with the concept of meditation, think of it more as introspection. Meditation is simply the act of taking a few minutes to focus your thoughts and reflect on what's happening around you and allowing yourself a little bit of calm. Modern meditation can even involve 10 minutes of soothing music on YouTube, a guided breathing exercise, or using popular mindfulness apps to clear the cobwebs (the Insight Timer app has thousands of free meditations).
Whichever route you choose, the rewards are well worth it, bringing improved peace of mind, calm and wellbeing. Starting with these simple strategies is an easy, accessible way to build a self-care routine that actually works for you and makes you feel good without too much effort. Together, these simple steps may have profound short- and long-term benefits for mental peace and wellbeing. Good news for individuals and society as a whole.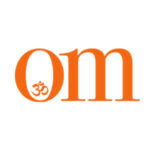 First published in November 2009, OM Yoga magazine has become the most popular yoga title in the UK. Available from all major supermarkets, independents and newsstands across the UK. Also available on all digital platforms.