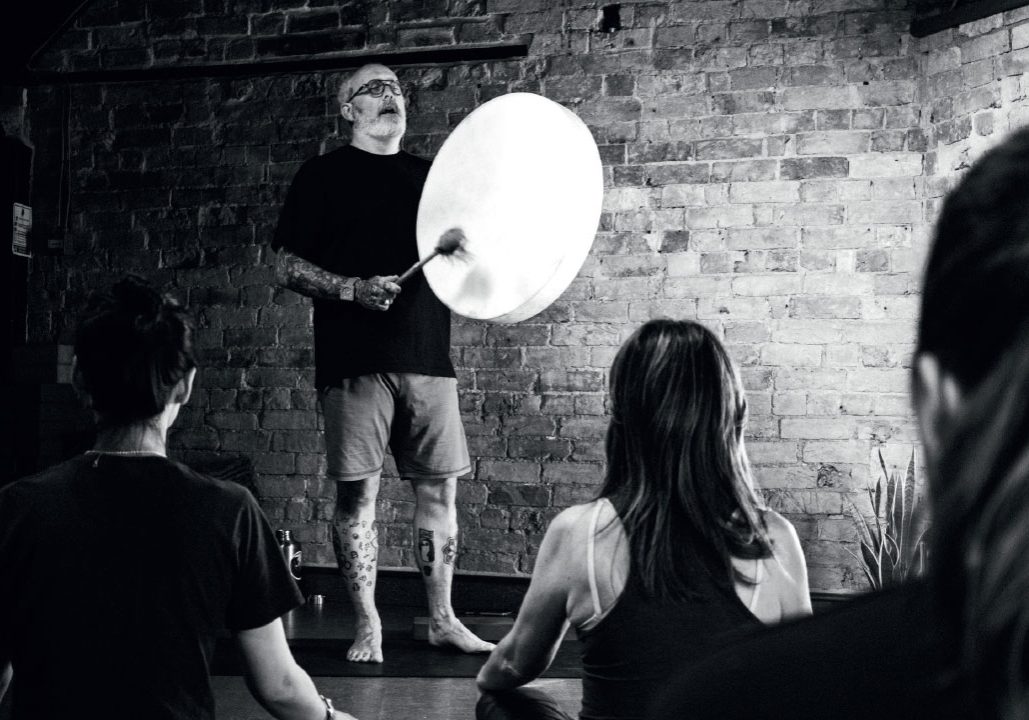 Mahesh Hayward: making men's mental health a priority
After a 30-year career as a barber, sharing yogic wisdom and building community among his client base, Mahesh Hayward is now keen to share the benefits he has gleaned from a decade's practice on the mat across the wider hairdressing industry
Mahesh Hayward (also known as Darren Hayward) has been a successful barber in his hometown of Bournemouth for about 30 years. A grandpa, a dad, and a husband, he's also a bit of a pioneer.
A plant-based-living yogi and a fringe surfer, he's been sharing the wisdom of the teachings with his male clients at his barbershop, The Hairy Palm, to bring a sense of calm and wellbeing to a group who might otherwise struggle to find connection and community. He's introduced his clients to meditation, to yoga, and has been there just to listen when people have been going through hard times.
That includes running regular yoga classes at Bad Hand Roastery, a unique venue in the Bournemouth area that includes a vegan cafe, tattoo artist, yoga studio, a barbers and art studio.
He now wants to expand the whole idea to the wider hairdressing and barber community so that more people can benefit and reach out beyond his local area. Mahesh has created a series of workshops to be delivered to the wider hairdressing industry that all involve the benefits of a yoga practice in some way.
Key themes include:
Movement to reduce fatigue.
Strengthening the core to help being on the feet all day.
Taking care of the feet and whole body awareness.
The art of meditation to help with stress and concentration.
Breathing patterns to help with brain fog.
The art of listening and holding space for each other.
Eating well, drinking lots of water, and checking in with the body.
"I'd stopped smoking and drinking, and became vegan eight years ago — these three things really helped me to understand that I was more than just my thoughts, I had to look after my complete self."
A yoga journey
It's been quite a journey to reach this point, he tells OM.
"I've always been a seeker, looking into the philosophy of many spiritual beliefs and understandings. But, 10 years ago, I went to my first yoga class (Ashtanga) and was taken with the benefits — physically, emotionally and spiritually. I've learnt a lot about myself since then, especially in the connection between my mental wellbeing and my attention to my practice."
After a few visits to a local Hatha teacher he felt that this was the practice that best suited him, and loved the different elements of the meditation and yoga nidra. Integral Yoga — a system that synthesises six branches of classical yoga philosophy and practice…Hatha, Raja, Bhakti, Karma, Jnana, and Japa — became his new path, using the yamas and niyamas, and also the Yoga Sutras, to strengthen his life and self-care.
It began to have a profound impact on his lifestyle choices and overall wellness.
"I'd stopped smoking and drinking, and became vegan eight years ago — these three things really helped me to understand that I was more than just my thoughts, I had to look after my complete self. But I was working as a barber, standing for 10-12 hours a day, and noticed that fatigue plays a huge part to my (and everyone's) mental health."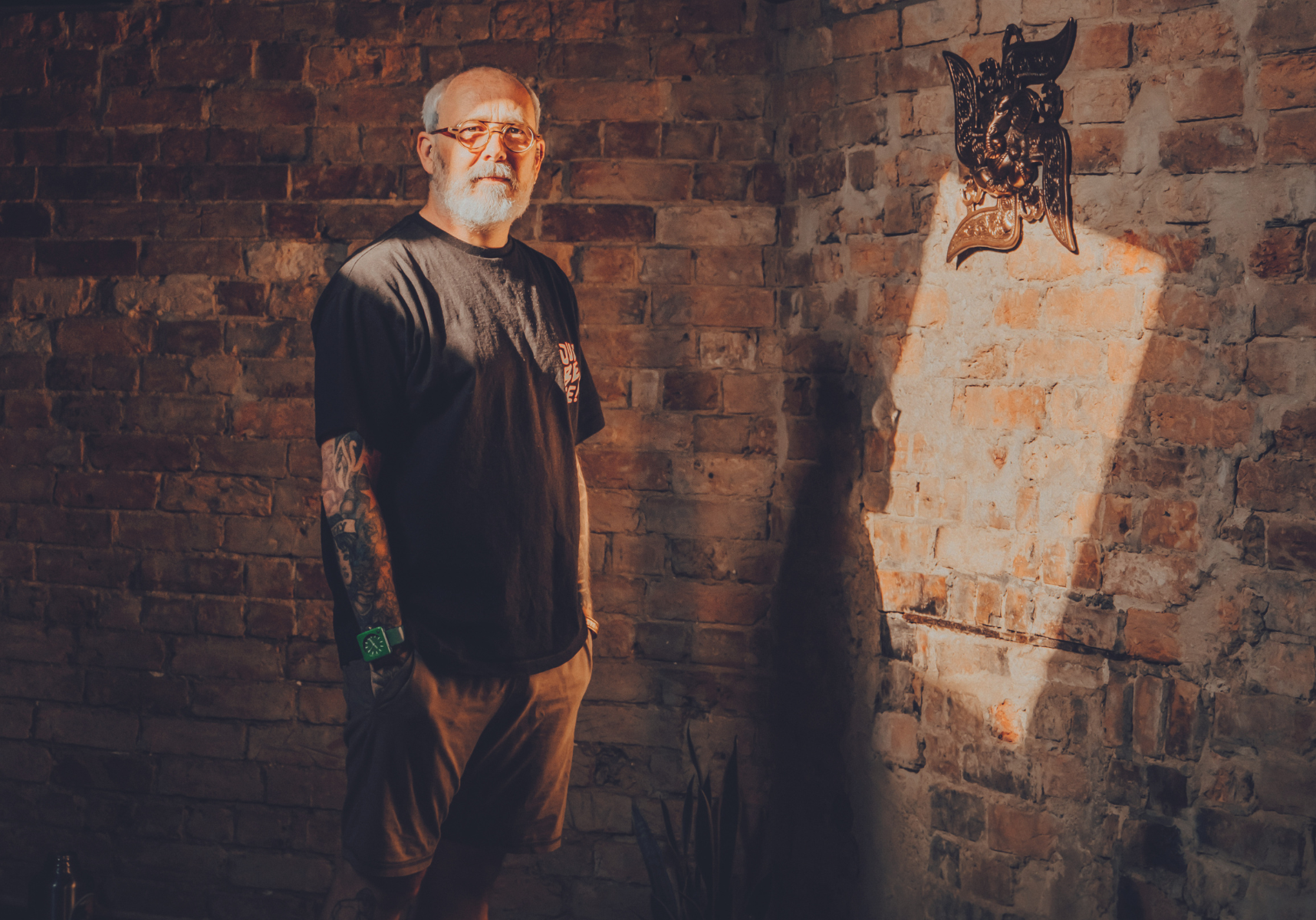 He continues: "As, I moved further into my own practice I was given the chance to become a teacher myself. Signing up to a 10-month programme, I entered the world of teacher training. I hadn't been a student for decades, so from discomfort came my growth. At this time, I was looking for a men's group — talking was a great therapy, but where could I go? This was 2017. So I started a group, as I couldn't find one. Just meeting men at my work I knew there was a need for a safe space."
Fast forward to 2023 and he still runs a weekly men's group, plus weekends and retreats.
"My understanding of how to become the best version of me has deepened with a constant self-enquiry, reading, therapy, and refection. As my awareness of self deepens I feel like I need to share the benefits of 'doing the work' and so I have teamed up this year with a friend to create a workshop about being a man. Babita Gill has worked with family dynamics, within schools and with young people who are vulnerable for two decades, and she and I started a "What is a Man?" workshop. This looks at the masks we wear, the roles we play out and how we as men show up to our family, friends and within the workplace."
He also now works closely with the Macmillan team in Christchurch, Dorset, using breath work, team building and meditation techniques to help the staff with their incredible cancer support activities they do everyday. "I love that I was given the opportunity to do some voluntary work in my community too. I'm also lucky to work during the summer at retreats across the country, such as The Big Retreat, Journey 2 the 1 and Menfest. Festivals help me to connect with a wider network of self-aware people and have fun too."
He's now keen to extend this wellbeing know-how and experience to others across the industry he has worked in for so long. "With over 30 years of hairdressing and barber experience, and now a decade of self-development, it's now time to merge the two and start something very interesting and important."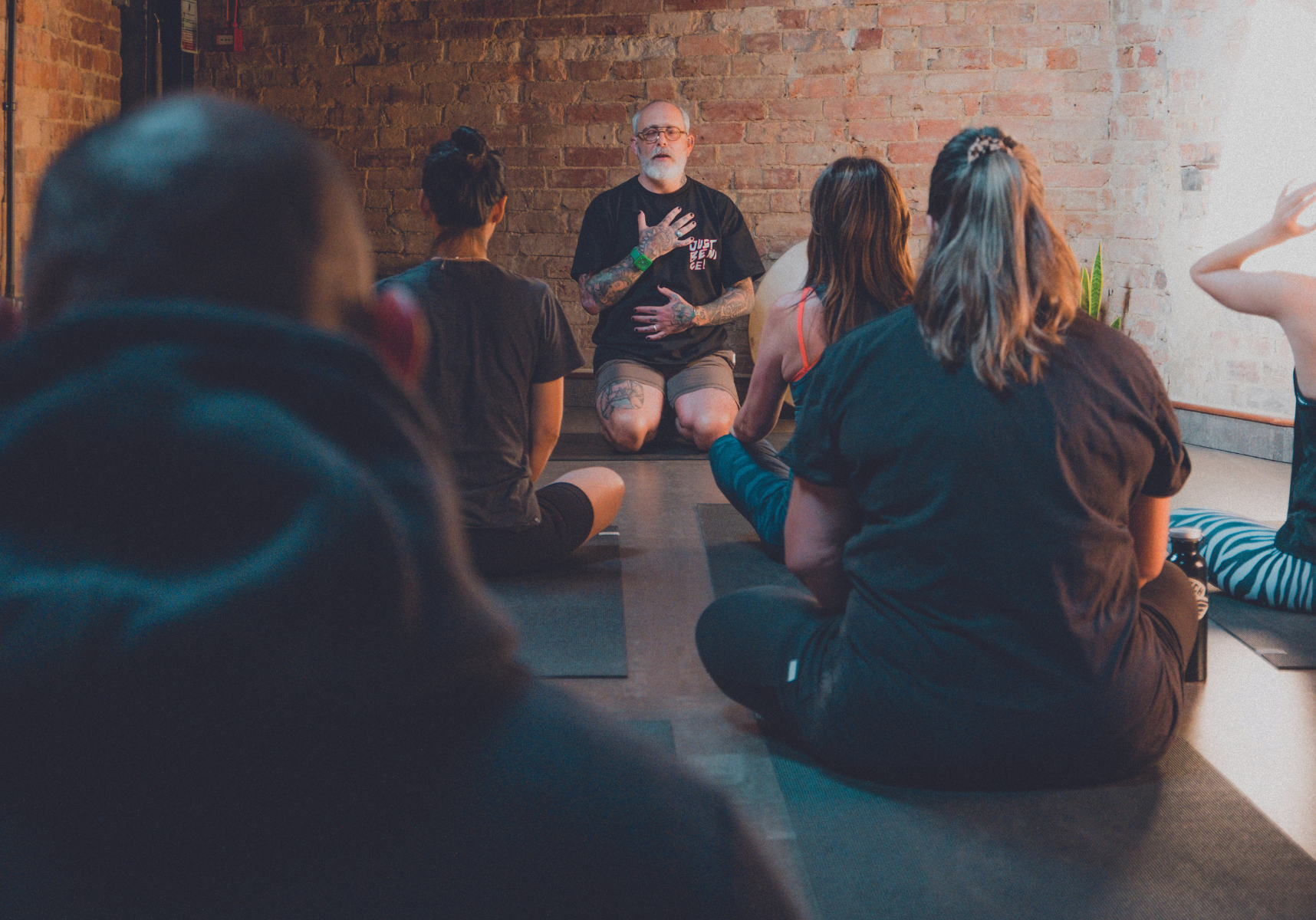 "With over 30 years of hairdressing and barber experience, and now a decade of self-development, it's now time to merge the two and start something very interesting and important."
He hopes the benefits of yoga and meditation will be shared widely across the industry, building greater physical and mental resiliency among the many thousands of barbers and hairdressers across the country, and resulting in new wellness hubs and communities emerging.
Mahesh does it all with a sense of fun, a vital ingredient for anyone navigating life.
"I love to make sure all my work has humour. After all, laughter is a wonderful tonic. When I share my passion, I also share my terrible jokes too! This year has been a real opener to new and amazing projects, and my yoga practice continues to grow, as I learn about myself and the world I move through."
Follow Mahesh Hayward on Instagram @_mahesh_hayward_yoga and @the_hairy_ Palm or visit: maheshhaywardyoga.com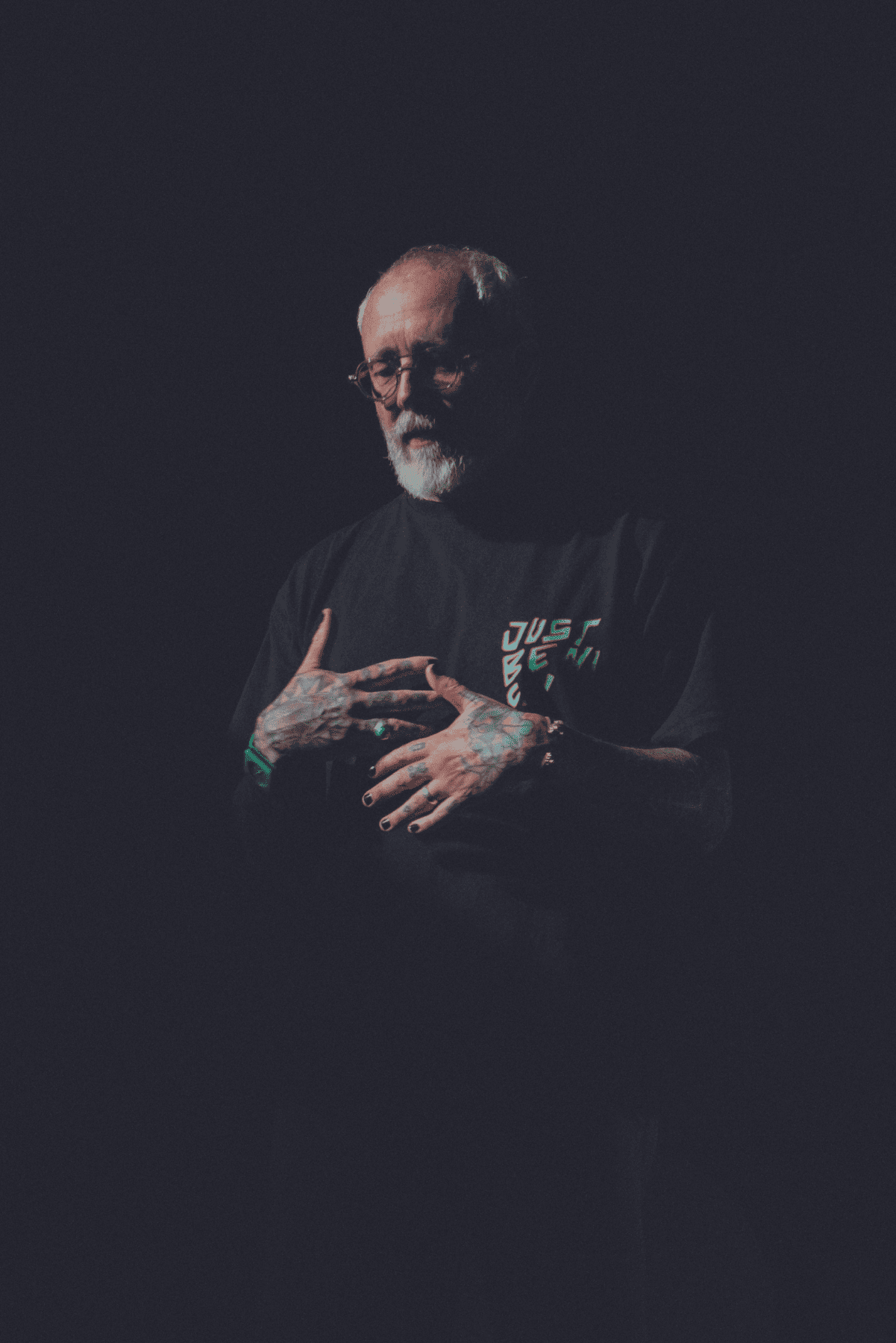 Mahesh Hayward has already touched the lives of so many ordinary guys who have attended his barber shop or joined his yoga and meditation classes in Bournemouth and beyond. Here's a selection of testimonials from some of them
A solid bond
"Thank you Mahesh for creating such a warm, inviting yogic space at the Bad Hand studios in Bournemouth. He invited me into his yoga group, not only with a free tester session, but also with a warm hug. This is testament to his character: a gentle being whose sole ambition is to help others on this journey called life. His yoga sessions on a Wednesday evening show how yoga (in my opinion) should be: inviting, fun, dance-filled, free-flowing, educational, free of ego and just striving to push you to let you be who you really are. From the finer details of the beautiful smell of incense on arrival, to the savasana, drumming and gong chimes, he has mastered the art of creating an environment that allows you to dive into the body and to forget about everyday life. There's a strong bond within the group and a big welcome for newcomers. If you've never tried yoga before, or if you're an advanced, flexible Ashtanga guru already, it's something not to be missed!" — Patrick Frost
Appreciating life
"Mahesh has brought together a wonderful group of men and delivers something truly special on a weekly basis. More than a yoga class, the session brings together movement, mindfulness, meditation and a safe space for men to feel free to share their thoughts — not something that is commonly available in today's world. As well as getting some much-needed exercise, this class has not only helped me through some very tough times but also enabled me to recognise the good times that are so often overlooked and begin to truly appreciate life for all it has to offer. For this, I cannot thank Mahesh enough, as it his passion, spirit and vision that created such a unique and special group. Each week, he delivers a class that educates, inspires and encourages men to be be their best selves and it really is beautiful to be a part of it." — Ian Cole
Pushing comfort zones
"I went to Mahesh's midweek mindfulness class without any expectations, except the slight feeling it probably wasn't for me. Turns out I was wrong. When the class finished I was so energised and in such a good mood, I sent a voice note to a friend telling them about it and I still smile listening back to it now. I now look forward to Wednesdays; the movement, meditation and sharing have become part of my routine and I miss it when I can't make the sessions. I've been pushed out of my comfort zone a few times and been supported by everyone who attends, whether it's dunking myself in an ice barrel or sharing something I didn't expect." — Chris Rigby
Band of brothers
"I've been attending Mahesh's classes for some time now, the connection between us all is truly amazing. The care that Mahesh takes in putting a session together is above and beyond. It's not just rocking up and taking a yoga class, every week the session is thought through for us to all to get the maximum benefit out if it. I leave every single time a better person. The whole experience has become part of something I thoroughly look forward to. Everyone there has become like a brother to me; it means so much more to us all… friendships, love, compassion and a safe place. I am truly a better man for being part of this group. I can't thank Mahesh enough for all the work he has done. His passion for this work is amazing." — Martin Scott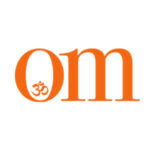 First published in November 2009, OM Yoga magazine has become the most popular yoga title in the UK. Available from all major supermarkets, independents and newsstands across the UK. Also available on all digital platforms.