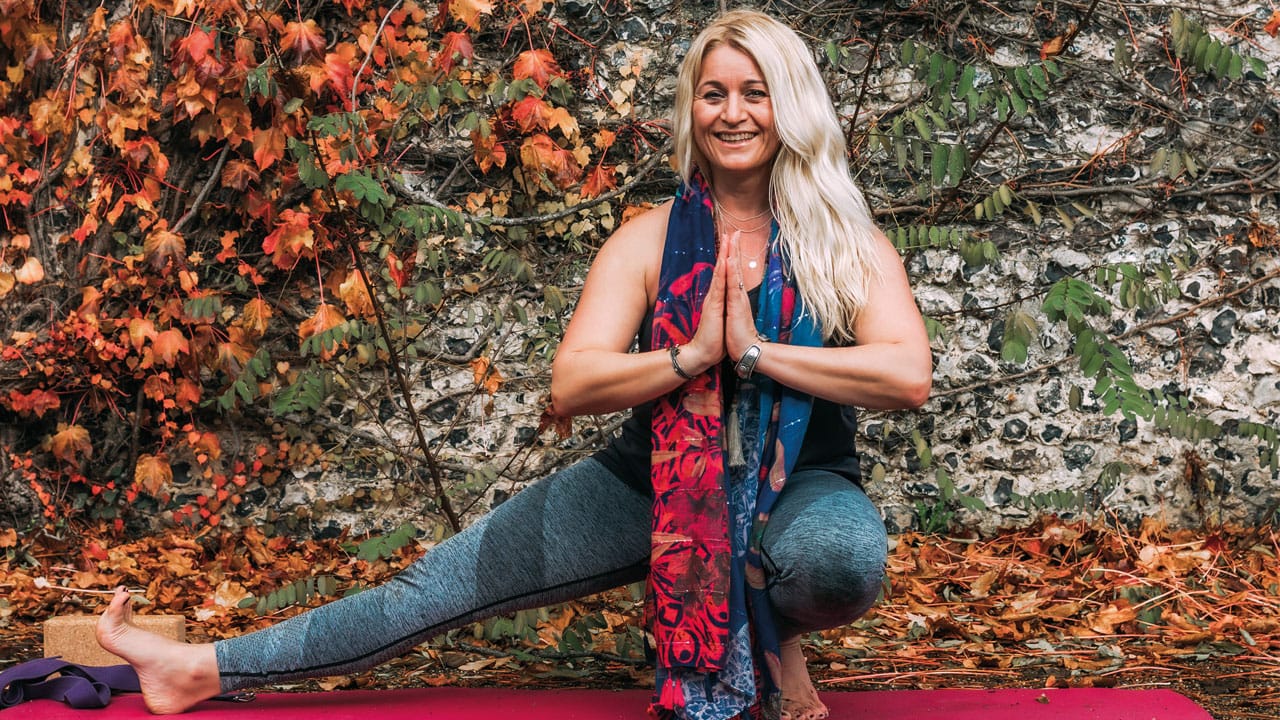 Mat Love Stories #2 - Eva Kristlova
For those who never stepped on a yoga mat this might be hard to believe, but once you unroll your mat and accept the invitation to enter, a magic happens.
I see it happening over and over again in my classes when beginner yogis come in and experience that magical moment for the first time. Initially they might be a bit nervous and unsure of what experience awaits them. But how amazing to be able to facilitate and witness this beautiful beginning of a very special journey on their own magic carpet, taking them on an exploration of their inner world.
When you answer the calling and transport yourself into the fascinating world of yoga there is no turning back.
As you lie back in Savasana and let all your worries melt away you feel as if you are entering your own personal sanctuary, your sacred place where you can be exactly who you are. Nobody needs anything from you as you almost create a bubble of protection around you and your mat.
Time spent on your mat is time to reconnect with yourself, slow down, breathe, settle a busy mind, contemplate and reflect, to simply be.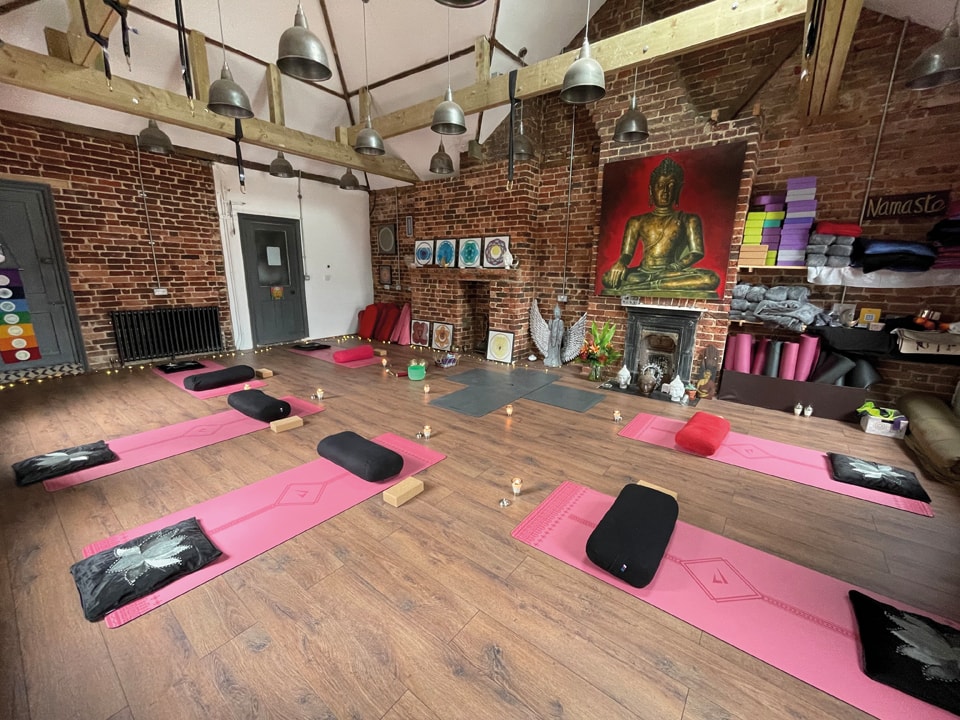 When I first found yoga I was a busy mum to a new-born baby, struggling and feeling overwhelmed. I found a local mummy and baby class with an amazing teacher (Wenche Beard) and although the classes could sometimes be a challenge to get to due to my son's sleeping patterns and life demands, I knew that time spent on my mat in the studio, with my baby by my side was absolutely essential and an unmissable part of my self-care.
Since then, I have been taking my yoga mat around the world, encouraging everyone to take that first step and unroll their own magic carpet.
The mat will carry you through the storms of life, it will give you solace, comfort and peace. On our mat we can unravel whatever is hiding underneath the surface.
Whatever comes up for you on your mat, acknowledge it, allow yourself to feel it, move through it. It comes up for a reason; those are the messages that we need to hear.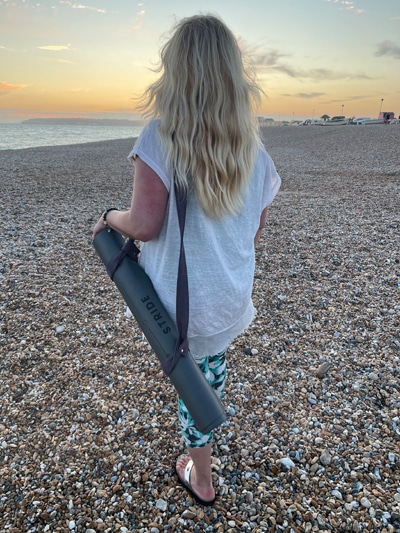 I have been lucky to be able to deliver yoga classes in Egypt amongst other locations. Every time our group of yogis leaves the desert camp, we leave a yoga mat behind, for the next time. Now there are lots of yoga mats there waiting for us to return to our home away from home. In the meantime, the mats are used by our local friends who have also found many benefits from their yoga practice with us.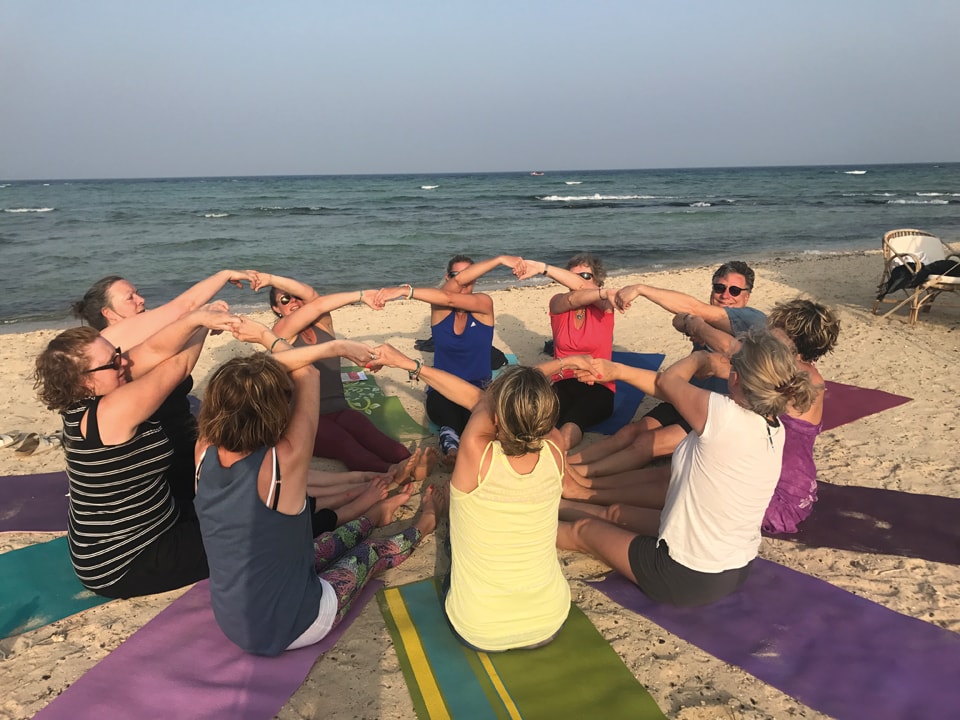 Recently I could not believe the kindness of a local yoga mat company (Stridefit UK) who kitted out our yoga studio with incredible new mats. They wanted to help yoga studios coming back from being closed due to the pandemic and what an amazing help that was! My faith in humanity was restored. The yoga mats are now providing a safe haven to many yogis who come to practice at our studio.
My own yoga mat now goes everywhere with me and my favourite saying is 'Never underestimate a woman with a yoga mat!' (and of course that goes for anyone).
Find Eva Kristlova at: yoga-life.co.uk and yogawitheva.co.uk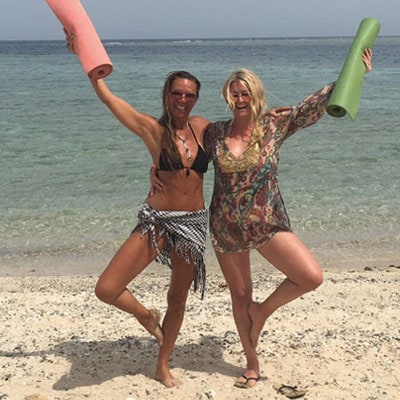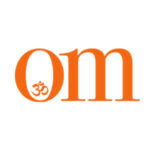 First published in November 2009, OM Yoga magazine has become the most popular yoga title in the UK. Available from all major supermarkets, independents and newsstands across the UK. Also available on all digital platforms.