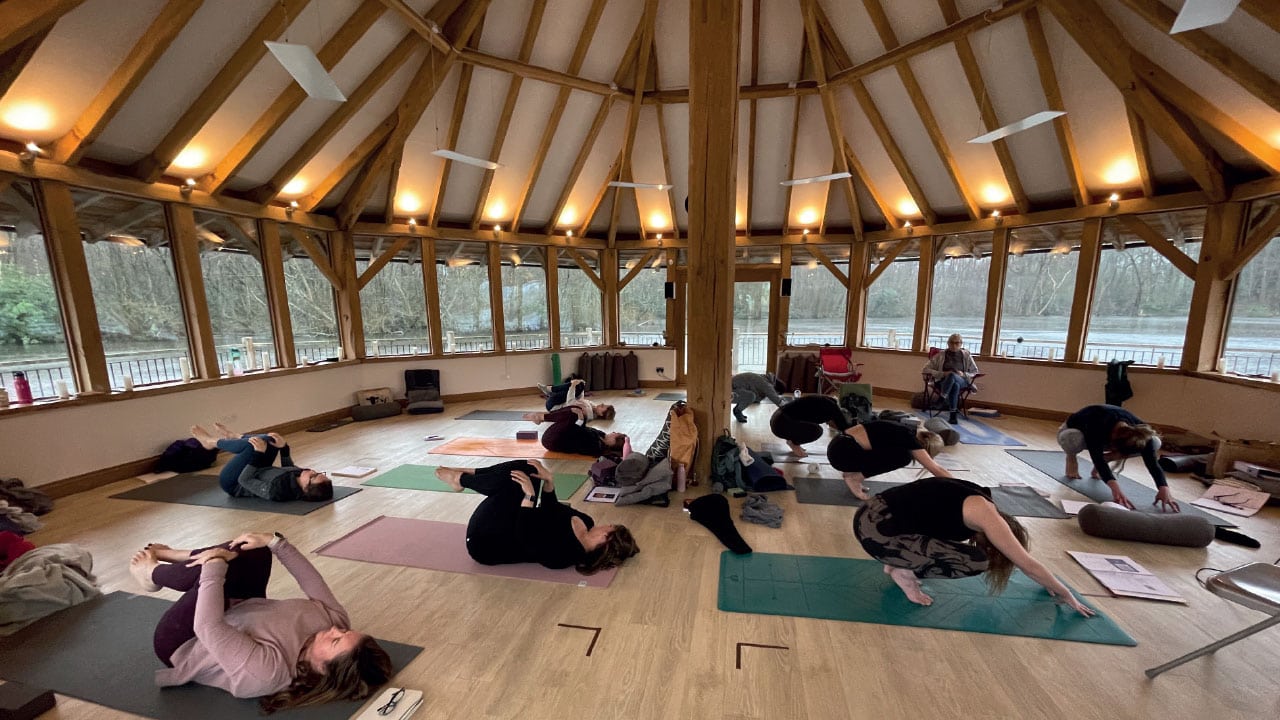 Lucy Leslie has used yoga to cope with her own life challenges, which is why so many now resonate with her unique style, one that nurtures, nourishes and brings out the very best in others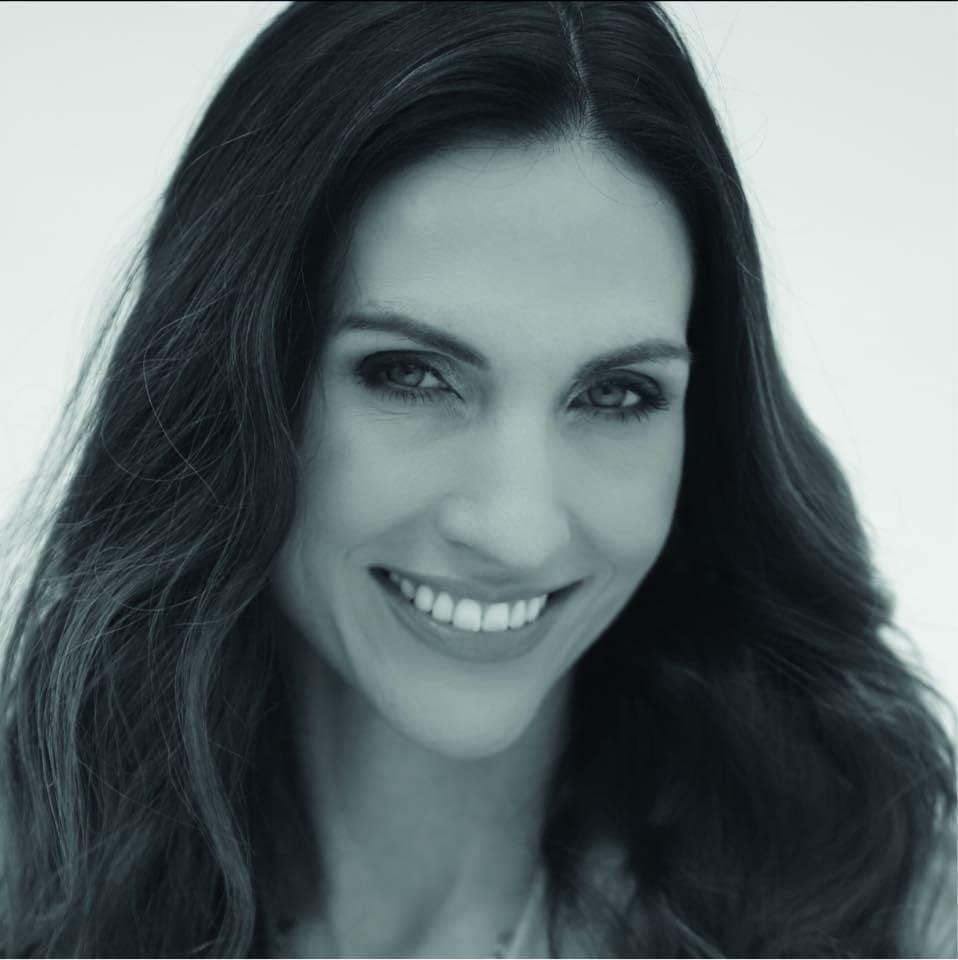 What style of yoga do you teach?
Hatha, Vinyasa Flow, Restorative, Hot, Prenatal, Postnatal, Childrens/Teenager and Yin.
What made you take your first yoga class?
It seemed cool and everyone else was doing it. I was 22 and struggling with chronic addiction drugs and alcohol.
How has yoga helped you grow as a person?
In yoga I found myself equal to other people, not less than. I was delighted to know that suffering was, for the most part, a part of the human condition and that we had been looking for ways to ease and avoid that suffering for over 4,000 years. Yoga mentions the mind and ways to live in peace alongside the mind as early as 5th century BC in the Katha Upanishad. I felt less alone, more part of humankind. Yoga allowed me to accept who I was when I was younger and see that sometimes it's not even about change but instead acceptance and coming home to who you already were.
What things are you most grateful for?
I am grateful that my work allows me to meet good people. I have always supposed that the first limb of PYS is already in action when I meet my students; my students are kind people, already on a path to living well and dealing with their health and their impact on the world around them.
I'm a space-holder (not my favourite term) which describes the uniquely special setting that my yoga classes provide for students to explore their inner environment, without judgement. My words are chosen to allow my students to feel their feelings in safety.
I share the ancient teachings in a way that they might also feel that connectedness to our ancient ancestors that I found such comfort in, who also struggled with their mind's instabilities. Allowing students to feel their emotions is the greatest privilege of my life and feeds my soul. My classes are often the only place in their lives that their phones are switched off, notifications are silenced and the beginnings of an intimate relationship with themselves can be nurtured. I take the responsibility seriously.
What do your students say about your teaching?
"I love practicing yoga with Lucy as my teacher. She has taught me that my body and mind are capable of so much more than I ever realised" — Chris F.
"For me, your intuitive teaching is inspiring. How you know what pressing my little toe into the floor in trikonasana does to the rest of my body is insane!! Your teaching and teaching cues are a perfect balance of body parts, breath, emotions and mood" — Carly N.
"Lucy provides safe, functional but progressive yoga in a beautiful setting at the lake. She teaches us to grow not push & uses illustrative verbal queues to build our understanding and physical awareness. She facilitates safe change in her students using her own experiences. The list is endless, to me she is perfect" — Rebecca M.
How do you stay motivated?
I am a householder; I work in the field of yoga to support my family. In this day and age, to love your job and to be able to support your family by immersing yourself in yoga is a rare gift. Motivation is always there to keep providing for my students and for my children.
How do you practice yoga off the mat?
A lot of my yoga for the first five years of studio owning was learning how to manage my feelings around business and staff. I found out that my boundaries were non-existent and my communication skills, learnt in fashion and finance, weren't working in the yoga world. I wasn't alone, my colleagues weren't much better – so much was unspoken, as if discussions about safety, housekeeping and money were beneath us.
The business side of yoga is still not grasped as fully as I'd like to see it. When I rented my studios to dance teachers during the pandemic, it was so easy – upfront, straight-talking, business-minded dance teachers were so easy to work with. Interacting with others in a way that is peaceful, with boundaries and honest will always be my work off the mat.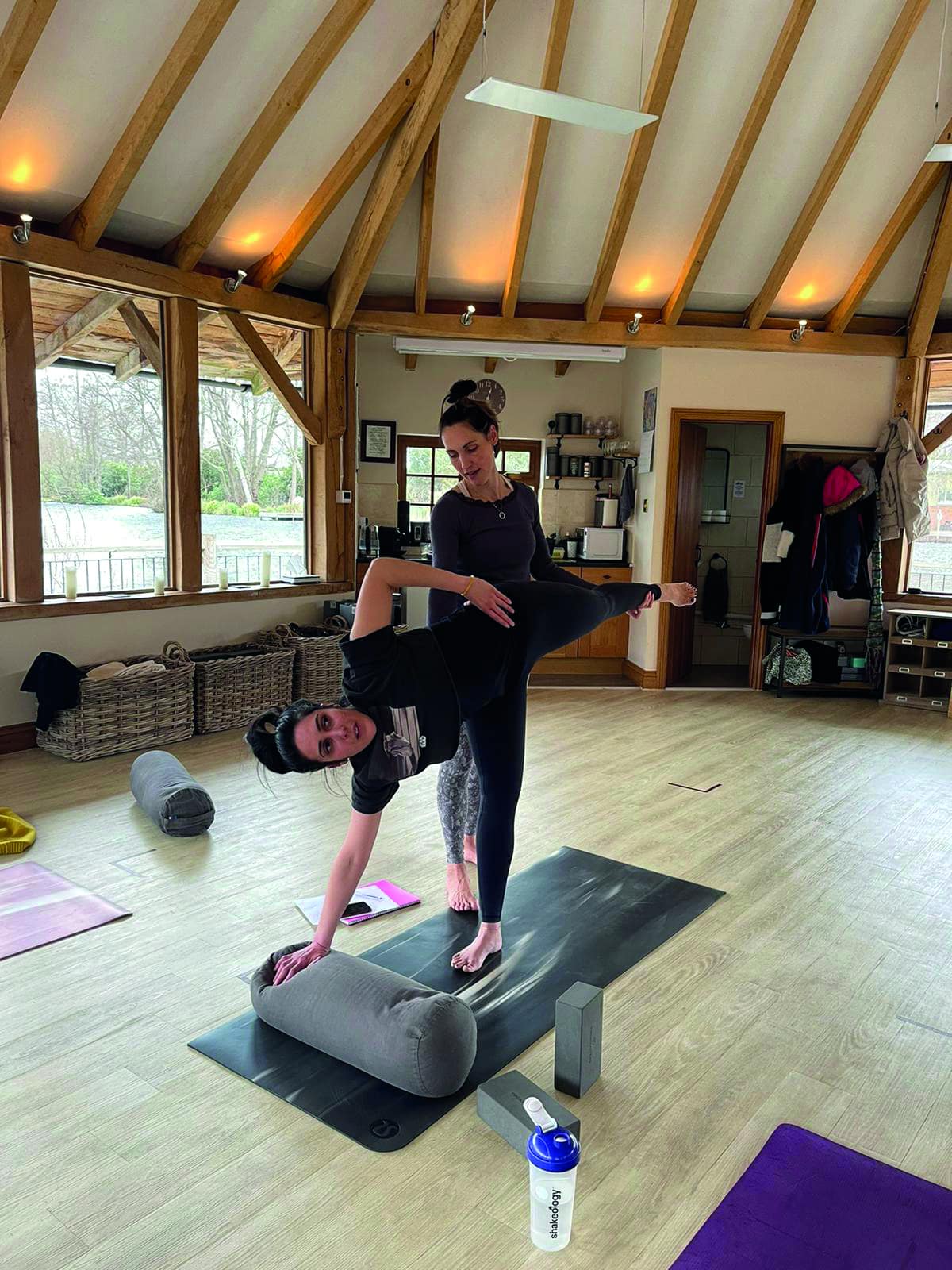 What else are you passionate about?
My children — and I love skiing; we travel to Switzerland and Austria as much as we can. Skiing down the mountain behind my three children in the sun with bright blue skies above us is a joy that I spent many years sweating and carrying tonnes of equipment to finally now enjoy! We love beach holidays, splash parks and our cats too.
What's your favourite quote?
"That which gives us good health and good fortune is yoga. That which gives us long life is yoga. That which gives us power of intellect is yoga. That which makes us wealthy is yoga. That which makes us human is yoga. That which makes our Bharatmata virtuous and faithful is yoga. That which gives us the power of discernment to know what we should do and what we should not is yoga. The knowledge that helps us understand why we have taken on this life is yoga. That which gives us the answer to the question — where is our god? — is yoga and not anything else. We can say this confidently." — Shri T. Krishnamacharya 'Yoga Makaranda' (1934)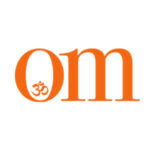 First published in November 2009, OM Yoga magazine has become the most popular yoga title in the UK. Available from all major supermarkets, independents and newsstands across the UK. Also available on all digital platforms.