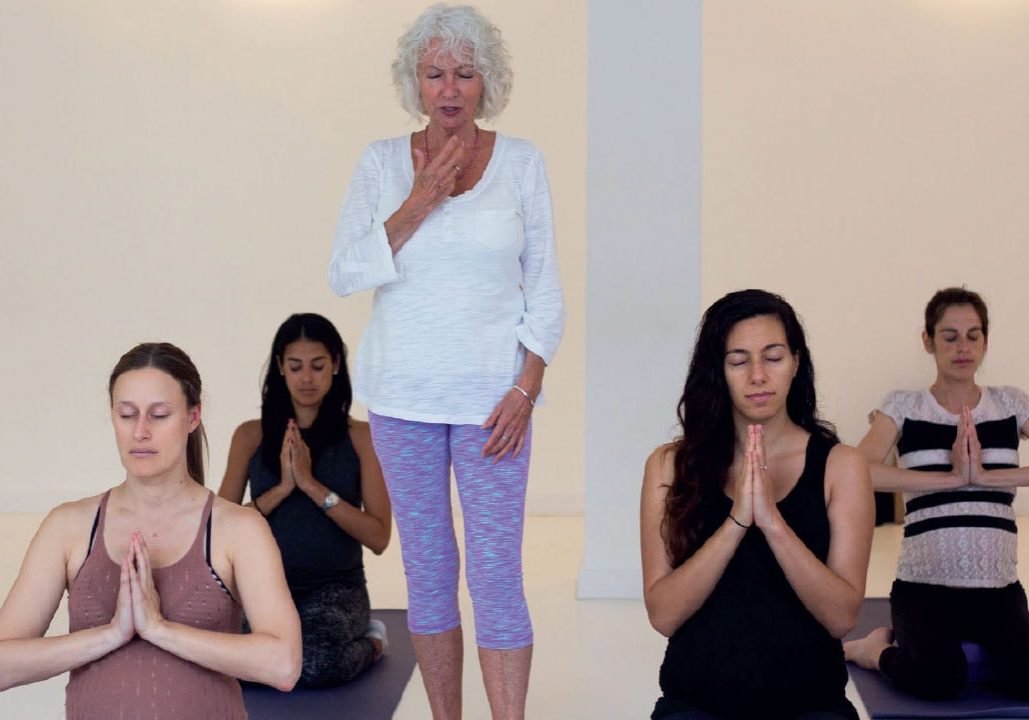 If you've had a baby in the UK in the last 40 years, chances are that you've been influenced by the work of Lolly Stirk, a pioneer for pregnancy yoga
Arriving in London as a 19 year old, Lolly Stirk was a natural fit for the swinging 60s scene – think The Beatles, Biba, miniskirts and incense floating through the city air. Also in the air were new ideas, new ways of living and being; her group of friends exchanged ideas, passions and discoveries. She was right at the heart of the famed vibrancy and cross pollination of those times, running one of the capital's first vegetarian restaurants, exploring the radical ideas of the famously anti-establishment psychiatrist R D Laing…and practicing yoga.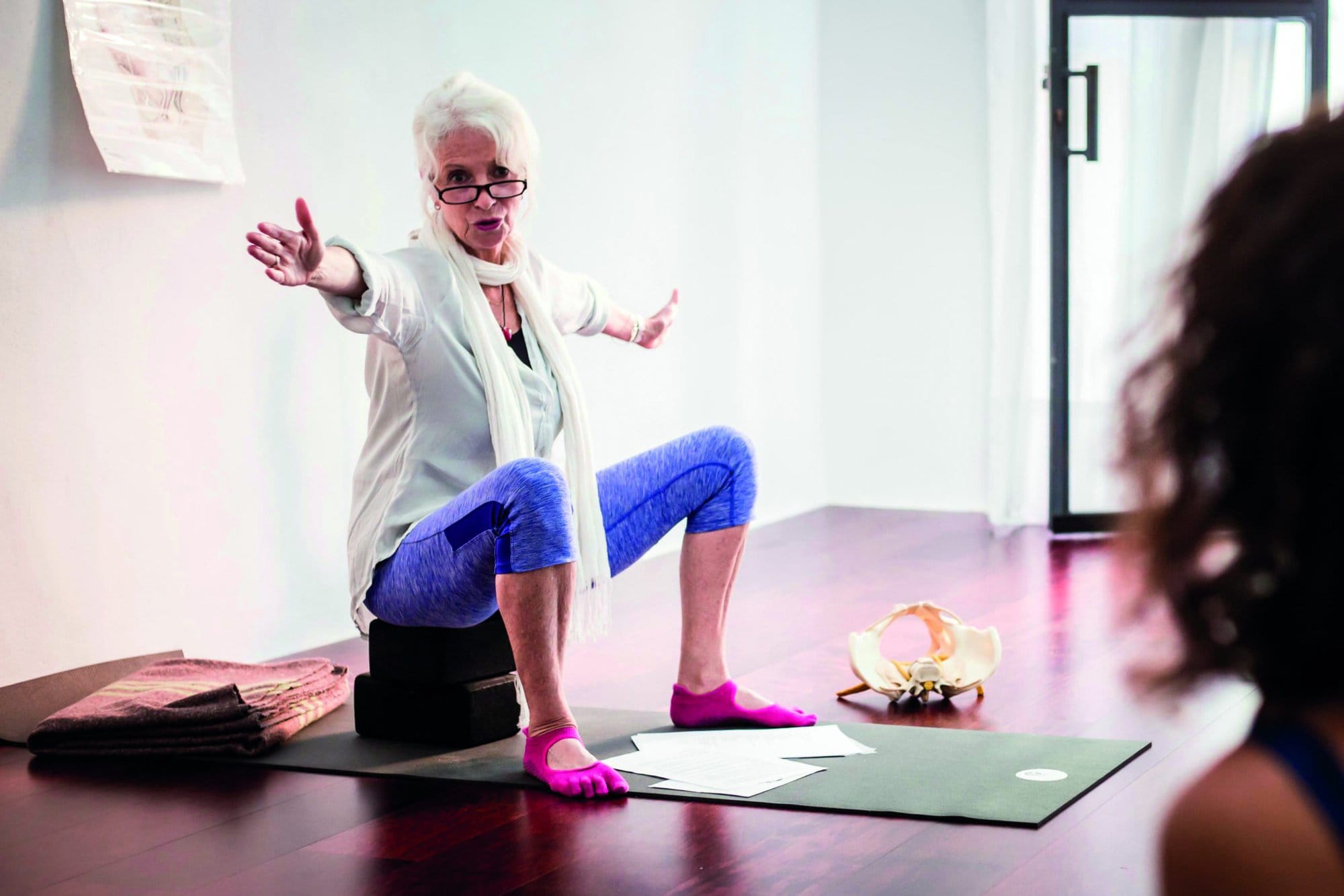 Walk into one of her pregnancy yoga classes today and you'll be struck by the softness, compassion and, well, femininity of her approach.
True to her 60s roots, her work facilitates community and togetherness as the bedrock for exploration — her classes, workshops, courses and trainings make space for women and their partners to share experiences and information, as well as teaching gentle but startlingly effective practices to ease the physical and mental discomforts of pregnancy, ride the waves of birth and settle into new parenthood.
But Lolly Stirk herself started yoga with BKS Iyengar, whose name is synonymous with exacting, rigorous physical practice. The half-hour headstands and shoulderstands that were her initial introduction to the practice are a long way from the intuitive, subtle way she teaches today.
How did she go from doing 80 backbends at a time to this approach? The answer is the story of a yoga teacher's evolution – and one that truly makes her one of the best of British.
Always eager to explore, her early teaching days were influenced by the fertile environment surrounding her, including the osteopathic training her partner — fellow long-term yoga teacher, John Stirk — was undertaking.
She practiced with Iyengar's direct student Dona Holleman, whose book Dancing the Body of Light showcased strong physical practice whilst presenting yoga as an explicitly spiritual practice, and other female teachers such as Vanda Scaravelli, Angela Farmer, Mary Steward and Sandra Sabbatini.
All respected teachers in their own right whose work, taken together, represents an approach that's distinct from the more well-known styles, schools and traditions. Scaravelli, Holleman, Farmer, Steward and Sabbatini's work is a parallel current that prizes flow, nature, body as the site of pleasure, joy and potential awakening…if you know, you know (if you don't, go and explore!).
Plugged deeply into this current, everything came together for Stirk when she became pregnant with her daughter.
She was already teaching pregnant women, and with her own body as the laboratory within which to explore, she began to understand not just how to apply poses-as-shapes to a body in a state of transformation, but how pregnancy reveals the potential for every mother to tap into her own instinctive, intuitive ability to nurture her own — and her baby's — wellbeing, giving insight along the way into the true nature of yoga when liberated from ideas of gymnastic prowess.
These were the early 1970s. Her experiences of empowerment were at odds with the systems under which women were expected to give birth. Ever the student, she did her research, sought out experts, continued practicing yoga…and decided that the hospitals' active management of birth, within which women laboured by the clock, gave birth lying on their backs and were expected to be grateful for being 'rescued' from this most profound and natural of experiences via medical intervention, was not for her. She and her partner, John, sought out an independent midwife and Stirk gave birth to their daughter on the bedroom floor of the London flat they shared with their two cats (also in attendance).
She is frank about her experience of home birth and in her subsequent decades of work, has not sought to overly romanticise its challenges, or to convert women to the 'cause' of natural birth. She is, however, firm in her conviction that women have a right to choose how, where and with whom they give birth, that knowledge is power, that birth is always a transformative act — and that yoga is the best preparation for that transformation. She has called the birth of her daughter a 'recalibration' that propelled her into the world of activism and advocacy for womens' rights.
And it all came from yoga. Still teaching, practicing and training teachers some 50 years later, she continues to work alongside midwives, doulas, doctors and complementary therapists to educate, inspire and inform women and their partners. She's trained countless pregnancy, birth and postnatal specialists in the field of yoga and beyond, and many
of the babies whose births she attended or influenced have had their own babies, too, spreading that simple act of moving with breath and awareness that we know as yoga out into the world. Woven into the very fabric of the UK yoga world, she is a true pioneer – we need her passion, skill and care more than ever.
Active Birth + Hypnobreathing: A Pregnancy Workshop (Online)
Dates: through to November, last Sunday of every month (excluding August)
Time: 09:00 - 13:00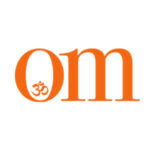 First published in November 2009, OM Yoga magazine has become the most popular yoga title in the UK. Available from all major supermarkets, independents and newsstands across the UK. Also available on all digital platforms.