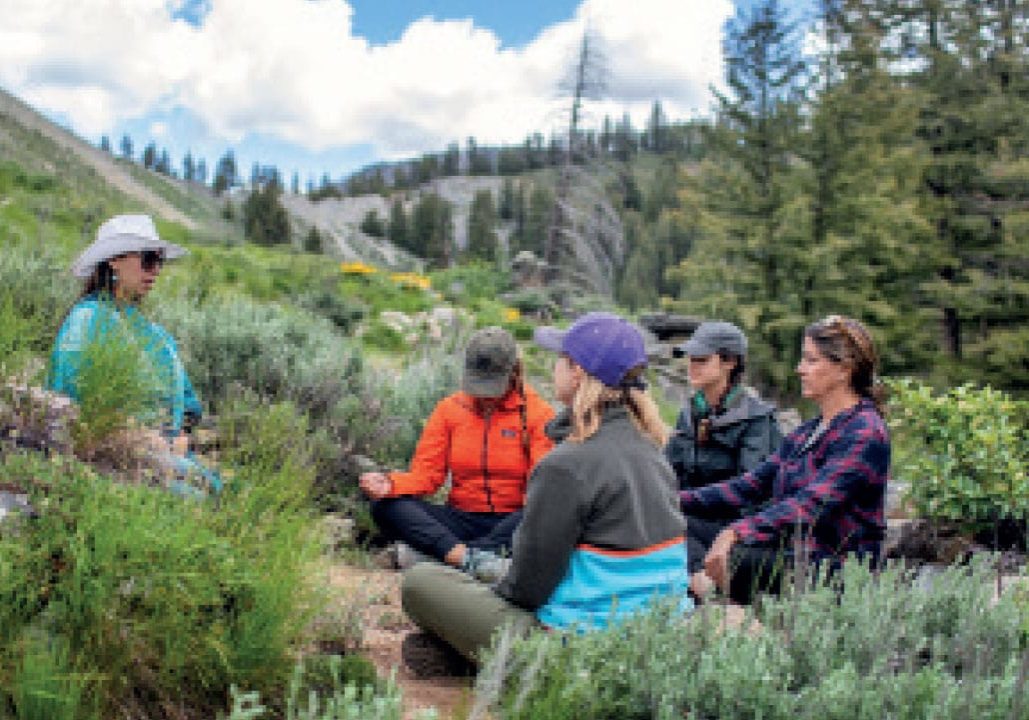 OM chats to Tammy Adams, aka the Life Purpose Shaman, who you can find at this year's OM Yoga Show. Here, she says living a life of greater purpose and becoming the people we were born to be is within reach of all of us
Can you tell us a bit more about your work?
My work began the moment my soul was created. For lifetimes I have been coming to Earth having been unveiled. This means I can see through dimensions, time, and space. I've had these abilities in every lifetime. Not only can I see, but I can heal. Much like how Mother Earth renews and restores, I help you to surrender to the Universe and renew and restore your soul, spirit, and body so you are in balance and connection with yourself and all of existence. I can do this through my communication with Guardian Angels and Spirit Guides. My goal when working with people is to help you release and heal the layers of disruption stemming from trauma, toxic relationships, medical ailments, ancestral karma, and/or past life karma. I can see what happened, and I have created the tools to help you heal. After you are in balance, your life's purpose and abilities will come to the surface so you can step into who you are meant to be.
What about your background?
As a child, I began exhibiting my abilities at the age of four much to my parents' dismay. They were not happy at my unexpected birth and were even less amused when I started talking to dead relatives. By the time I was nine, they shipped me off to be cured of my abilities. I was sent to spiritual places around the world. Wherever they sent me, every spiritual teacher I encountered helped me to grow and fully embrace my abilities and mentored me on how to navigate this age of mankind. I am grateful for the love and care they all showed me. I lived in places like Vatican City, Lourdes, Israel, Medjugorje and many convents in various parts of North America. I also lived with a Hopi Indian Medicine Man at the age of 11 in Sedona, Arizona. He taught me about crystals, vortexes and hands-on healing. The Dalai Lama and other Tibetan monks introduced me to meditation at the age of 13. They had me meditating in contorted positions for hours to help me transcend my body and access the higher dimensions and angelic realms. Mother Teresa taught me to be selfless, strict and devoted to God and service. Pope John Paul II was the first person to ever tell me I was a gift. I had never heard anyone say that until I met him. My heart has led me to live a life present in my truth, service, and gratitude to God for all that I have been provided.
For those not familiar with shamanism, what do people need to know?
A shaman is a conduit between the physical realm and the spiritual realm. Cultures and traditions around the world since ancient times have always had a form of a shaman. They have different names, but their role in essence is the same across the world. My practice does not stem from a particular culture. I have studied with teachers, gurus, shamans and healers around the world across many cultures. Because I was born able to see through all dimensions, have open communication with spiritual beings and have the ability to heal, I work in a unified way. I cover many methods but ultimately my work is always guided by angels. Meditation is my vehicle to do my work. Through meditation, I transcend through the dimensions and contact the angelic realm to fully connect with my client's truth. I see what they have been through, their blockages, and ultimately, I see their life's purpose and what they have been sent to accomplish. I can see your past lives, ancestral karma, past life karma, childhood trauma. You have to heal and release the layers of blockages that we carry so your frequency can rise and your purpose can come to the surface.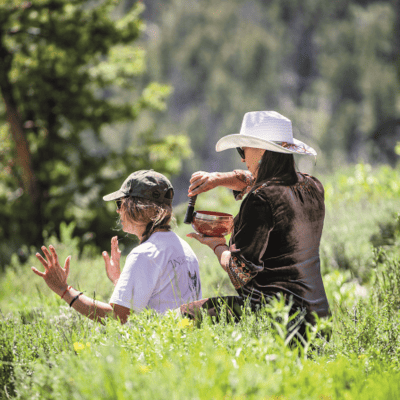 What can people expect from you at the OM Yoga Show?
Get ready for life-changing experiences! During my lectures and workshop, I will be giving you knowledge and guidance so you can start your healing journey and ultimately begin to live your purpose. I'm coming to make a big impact on the UK, so get ready!
Here is a list of my lectures and what I will be covering:
Keys to Self-Love: Did you know you embody the trinity? Do you want to tap into this superpower? I'll teach you your epic truth and why loving yourself will set you free!
Resurrecting Your Life Purpose: Rediscovering your potential abilities that serve your purpose. I will be teaching you what it means to live a life of purpose and some of you might even get messages from your angels.
Love or Lies? What is a Twin Flame or Soulmate? Investigate your romantic relationship and discover if you are with your Twin Flame or Soulmate! Which is better? Find out exclusively through my communication with Guardian Angels.
Why Are We Here? Life's purpose is the cornerstone of our existence so why are you not living it? Understand what a 'life purpose' is and what you can do to discover yours.
Breaking the Chains of Pain: Let's talk about trauma. Learn how to release deep-rooted pain that has created a negative frequency in your spirit and has held you back from living your life in your truth and power. Let me help you heal.
Getting High on Meditation: This will be an amazing workshop! Journey with me as I take your meditation to the next level. Learn how to become more fluid with your movement, making it easier as your chakras become aligned.
We also will be presenting you with guided meditations in the open yoga spaces. I am offering you knowledge, healing, and love. My work is centred around my desire to transform you all to be the best and most fulfilled you. Let me show you what the Universe has in store for you!
Any useful tips from shamanism that we can apply to our everyday lives?
Shamanism is the relationship and opening between the spiritual realm and the physical realm. How you can begin connecting with both realms is through opening up your communication with your own Guardian Angels. Guardian Angels are not passed loved ones. They are pure and incredible beings that were assigned to each one of our souls at the beginning of time. When you were babies, you had open communication with them. You could see them, talk with them as well as with your Spirit Guides (passed loved ones). As you all have grown in this human world, communication and connection have become blocked and blinded the way a horse wears blinders. There is so much to discover once we lift those blinders off. They are the source of your intuition. Meditation is the key to healing and beginning your communication with your angels. I have designed courses, guided meditations, and books to help you do exactly that.
Anything else?
I don't believe in judgement or ego. I have studied faiths, traditions and cultures around the world since I was nine years old and two of my greatest takeaways have been no judgement, no ego. Whenever and wherever I teach or work, my space is a place of sanctuary for all. I won't tolerate negativity in my space of any kind. Negativity takes many forms but the largest form it takes in the realm of 'New Age' or 'Yoga' is in the form of ego. I do not believe in living in ego, I live in service. I am stern, don't get me wrong. I am here to change your lives and I cannot do that if I am not honest and confident in my work and abilities. But it's not about me receiving the glory. Glory goes to God always and forever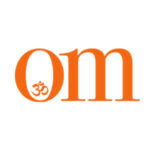 First published in November 2009, OM Yoga magazine has become the most popular yoga title in the UK. Available from all major supermarkets, independents and newsstands across the UK. Also available on all digital platforms.