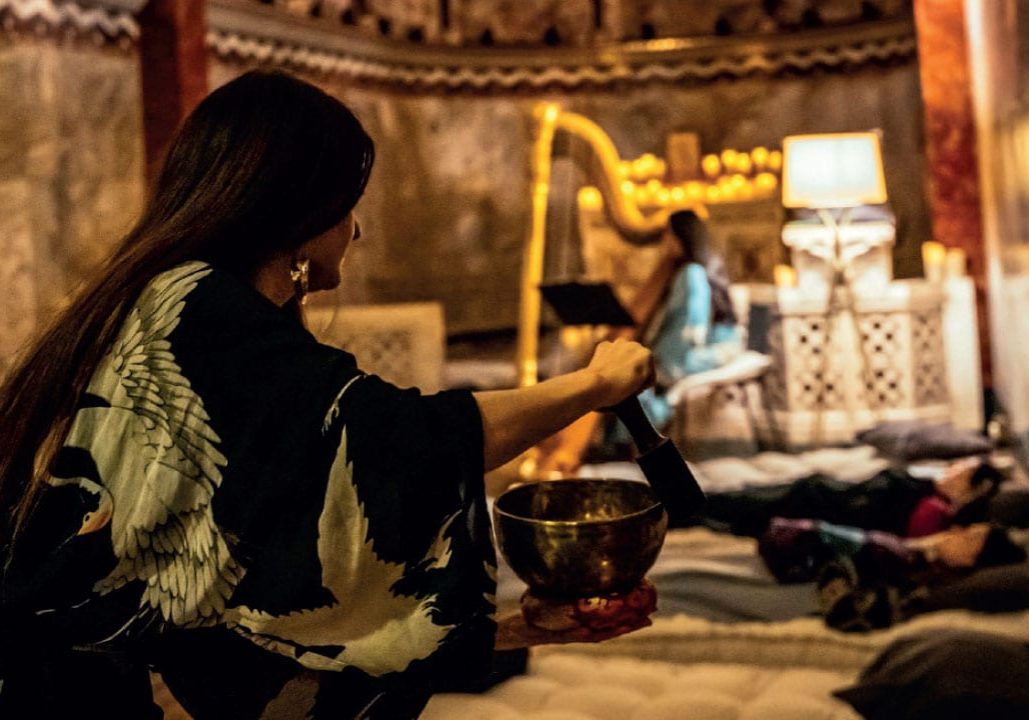 A sound healing wellness experience that will transport you to a world of tranquility
Anyone who's experienced the magic of yoga nidra will be aware of its powerful, rejuvenating qualities – like the yogic equivalent of a power nap. Take things to the next level with a  sound healing relaxation extravaganza, one where you'll drift off to the dreamy tones of Tibetan bowls, classical piano and harp, all within luxury, candlelit surroundings.
Classical pianist Christina McMaster founded Lie Down & Listen to bring this ultimate wellness experience to the tired, stressed-out, anxious people of 2023.
"Lie Down & Listen events are immersive sound healing experiences where the sound washes over you as you sink into a sumptuously soft mattress, simply lying down, listening and absorbing the cleansing and soul-reviving vibes," she tells OM.
OM tried one event at the gorgeous Fitzrovia Chapel in London over the winter months and it did not disappoint. You re-enter London's busy streets from the chapel as though you're seeing the city for the very first time. Next-level relaxation!
More events are coming up, both in London and elsewhere, as well as ongoing private experiences and retreats. Later this month (26th March) the bliss rolls into town at the Sound Unwrapped festival in London. Then in April, there's the ReConnect & ReEnergise Festival in the Cotswolds, in the stunning candlelit medieval 'Old Hall' in Burford, with underfloor heating to keep you toasty.
McMaster says each of these events has been created to guide people to reconnect with their inner source of energy as we transition into spring. The ReConnect & ReEnergise Festival – a kind of ultimate relaxation fest – is the perfect way to soothe those frazzled nerves.
"This festival will both deeply relax, revitalise and re-awaken your creative spirit. Across six events, there will be the traditional Lie down & Listen lying down concert experience for those looking for blissful relaxation to the sounds of piano and a string quartet. New events will also include mindful colouring and mindful movement with live drumming."
Find out more at: liedownandlisten.com
26 March 2023
Lie Down & Listen at the Sound Unwrapped Festival with DJ/wellness music pioneer Tom Middleton at Kings Place, London (11.00am)
21-23 April, 2023
ReConnect & ReEnergise Festival at Old Hall, Warwick Hall, Burford, Oxfordshire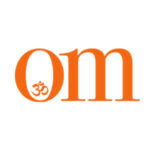 First published in November 2009, OM Yoga magazine has become the most popular yoga title in the UK. Available from all major supermarkets, independents and newsstands across the UK. Also available on all digital platforms.