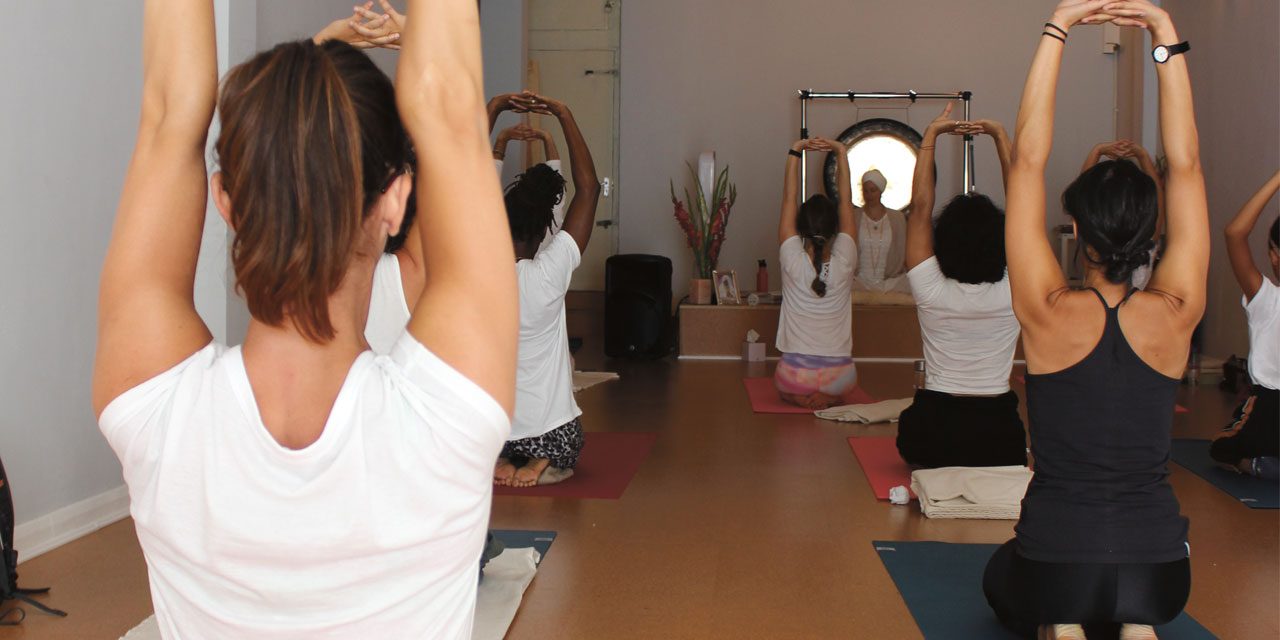 "Happiness is your birthright" Yogi Bhajan
From the moment you enter JOY – a studio dedicated to Kundalini Yoga based in Dalston – you know you've left the mainstream behind. A friendly face at the reception desk welcomes you. The sound of mantras hum in the background and you might catch the soothing harmonics of the gong reverberating out from the yoga room. There's a hint of cardamom, cinnamon, and cloves in the air as spiced yogi tea brews in the kitchen. While Kundalini Yoga can be deeply transformative, the vibe here is light-hearted, relaxed, and conducive to healing.
Nowhere in London – or indeed the UK – can you get so much Kundalini all under one roof. On the weekly schedule are classes that cater to students of all ages and abilities. Not everyone takes to Kundalini, but there's something here for every body.
In addition to 'regular' Kundalini Yoga classes, the weekly schedule includes Gentle Yoga, Pregnancy Yoga, Addiction Recovery, Meditation, Gong and more, all of which draw from the technology of Kundalini Yoga as taught by Yogi Bhajan. The underlying philosophy is that through the practice, everyone has the potential to experience a state of ease in themselves, a state of joy.
While people come for yoga, they stay for the tea and a chat. Community is important in Kundalini Yoga. You can feel it in class. During a particularly challenging exercise, the group energy can carry you through. But after class, as you sip your yogi tea, you can kick back and compare notes with others who are also exploring a yogic path.
JOY is London's home for Kundalini Yoga. The studio offers 50 weekly classes plus a variety of workshops, concerts, and training.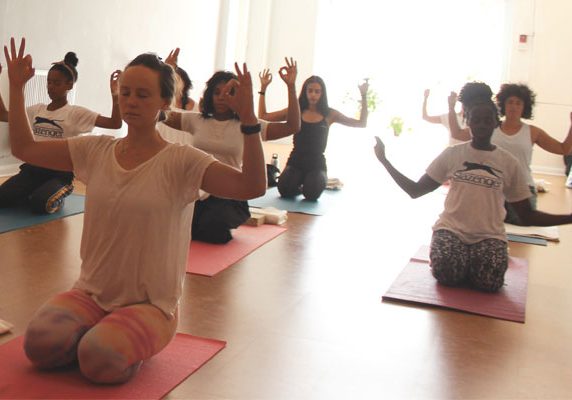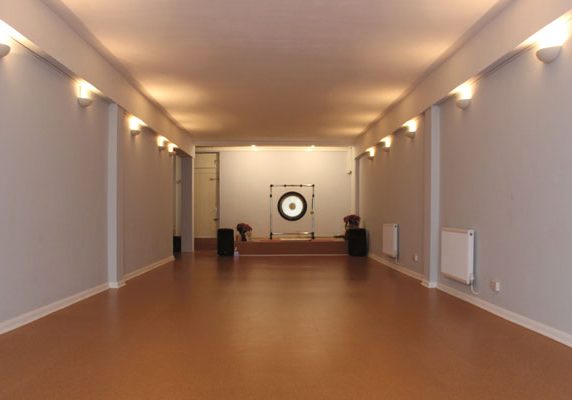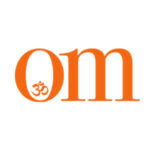 First published in November 2009, OM Yoga magazine has become the most popular yoga title in the UK. Available from all major supermarkets, independents and newsstands across the UK. Also available on all digital platforms.