Born in Colombia and a teacher for over 25 years, Jhon Tamayo is the founder and director of Atmananda Yoga Sequence and the creator of the Atmananda Yoga Mat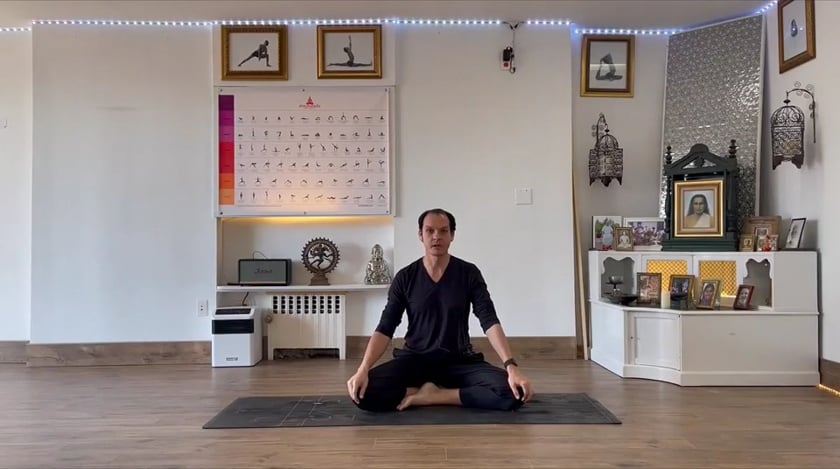 What do OM readers need to know about you?
I'm the founder and director of Atmananda Yoga Sequence and the creator of the Atmananda Yoga Mat. I've been practicing and teaching yoga for over 25 years and it's been an amazing journey. There have been ups and downs like everything else in life… but overall, more ups than downs!
I started practicing because my body was extremely stiff, and I knew something was off, but I couldn't really figure it out. It's only when I started practicing yoga that I was able to dive deeper into my inner Self and realise I had a tremendous amount of emotional tension that was making my body as stiff as it was and my state of mind extremely clouded. Once I started realising that I needed to do some serious amounts of inner work, I found the courage and the strength with a little bit of faith to start my journey into my inner Self.
Thanks to the consistent practice of yoga, I've been able to develop the ability to listen and to be patient so that I have a deeper understanding about the nature of the mind. It helps me to be very compassionate with students for where they are at on a physical level.
What can students expect in your classes?
My teaching style is a beautiful vinyasa flow blend of different traditions of yoga that I have collected for the last 25 years. Students can expect an emphasis on proper alignment, symmetry and breathing to create an expansion of the student's body so they feel more physically, mentally, and emotionally connected.
What first inspired you to get into yoga?
My first introduction to yoga was through a girlfriend over 25 years ago. She was my inspiration to get into my physical body as I noticed her body was very open and she was extremely healthy and she was emotionally connected. I wanted to be part of that. Ever since I took my first yoga class, I never stopped practicing yoga.
What has yoga brought to your life?
For me, yoga is a deeper understanding of myself — with the body, the mind, the emotions, the environment, the collective consciousness, and the totality. It brings me lightness, clarity, health, wellbeing, appreciation and gratitude.
How have you navigated the past year of lockdowns?
I've navigated the past year by adapting, adjusting, and overcoming all the 'limitations'.
I took it as an opportunity to force me to do things that were out of my comfort zone, such as finally finding the courage to teach online and understanding that through teaching online, there's a greater access in reaching out to the world with the type of work that I do.
What are your plans next?
I've taught yoga teacher training certifications over the last 25 years. It's been a beautiful process to see how former students become yoga teachers and then go on to become extremely successful, helping their communities to handle stress, tension, and anxiety in a more balanced way. My plans going forward are to develop a platform for online teachings so we can reach millions of students internationally. When you sign up for an online yoga certification, leave your mind on the side of anything you know; come empty as if you don't know anything. So you become receptive and open to absorb information that's not just about technicalities, such as alignment or symmetry, but also learning to use your intuition to gain a deeper understanding of the Self.
Any good life hacks for the rest of us during these times?
Keep your faith, maintain discipline in learning, and use this time as a great opportunity to take advantage of the extra time that you may have available to be used toward developing yourself.
Jhon Tamayo is the founder and director of Atmananda Yoga Sequence, a modern vinyasa style practice that is rooted in traditional disciplines.
Find out more at: atmananda.com or on Instagram @atmanandayoganyc
Favourite yoga book?
Autobiography of a Yogi: I like when he talks about the experience of Samadhi because it resonates deeply in my heart and soul. It gives me the inspiration for why I do yoga.
Favourite yoga quote?
Do whatever it takes until you arrive at your destination.
Go-to health food?
Sauteed vegetables and coconut water because of the electrolytes.
If you had to take a yoga class, as a student, with any teacher ever, from any time or place, who would it be with and why?
I would take a class with any teacher that is willing to share their heart with me.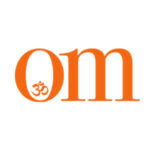 First published in November 2009, OM Yoga magazine has become the most popular yoga title in the UK. Available from all major supermarkets, independents and newsstands across the UK. Also available on all digital platforms.