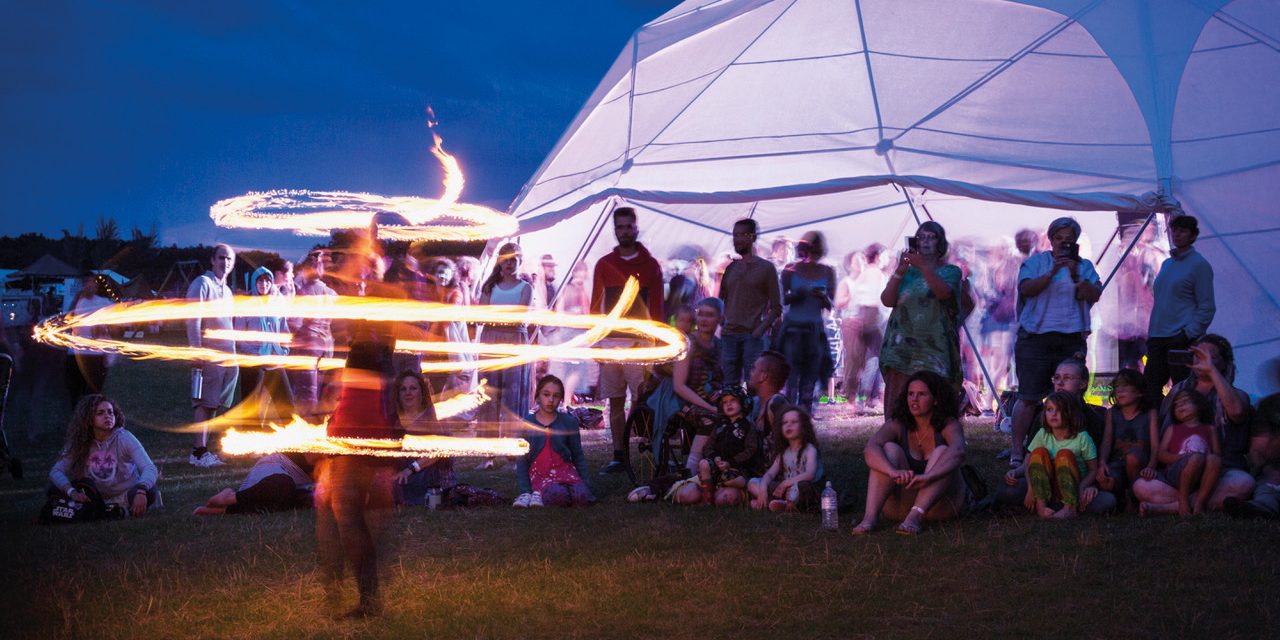 Bringing sound, music, chanting and yoga together at the OM & Bass Festival
The healing power of music, sound and chanting have been integral to yoga practices for centuries. Everything is vibration: music, the body, our thoughts, our feelings, the universe and so on.
The chakras are energy wheels or vortexes which align beautifully with the nerve plexus and glands (i.e. they have a physical home as well as a powerful 'subtle' existence). They also have a unique frequency, which can be used as a tool in practices to heal, cleanse and balance the energies, each of which relates to various aspects of our physical, mental, emotional and spiritual wellbeing.
So, how does modern music fit into this ancient practice?
Om & Bass thinks it has an answer: one where unpretentious fun meets authentic spirituality.
Om & Bass is a chakra yoga flow which is accompanied by chakra dance, using carefully selected music to enhance each chakra practice, igniting the soul, lifting the spirits and offering a deep yet accessible practice for all ages and abilities. The practitioner is lovingly guided through chakra focused asana, visualisation, breath and meditation practices to suit all levels: beginner to experienced teacher.
Typically, the practice is by candlelight, 90-120 minutes long and has an epic live DJ and afterparty. Lighting, smell, taste and music are delicately used to enhance the experience, taking participants deep into each chakra practice. A better sober night out cannot be found, they say.
The bass music, the soulful climax through dub, reggae, world music and jungle rhythms, takes you on an ecstatic experiential journey through the chakras. Om chanting is an important part of opening and sealing the practice since it is the primordial sound of the universe and acts on all of the chakras. Sometimes sound healing is also offered at the end of the event.
Om & Bass call it the most down-to-earth musical yoga experience on offer — and the workshops are all over the UK and worldwide.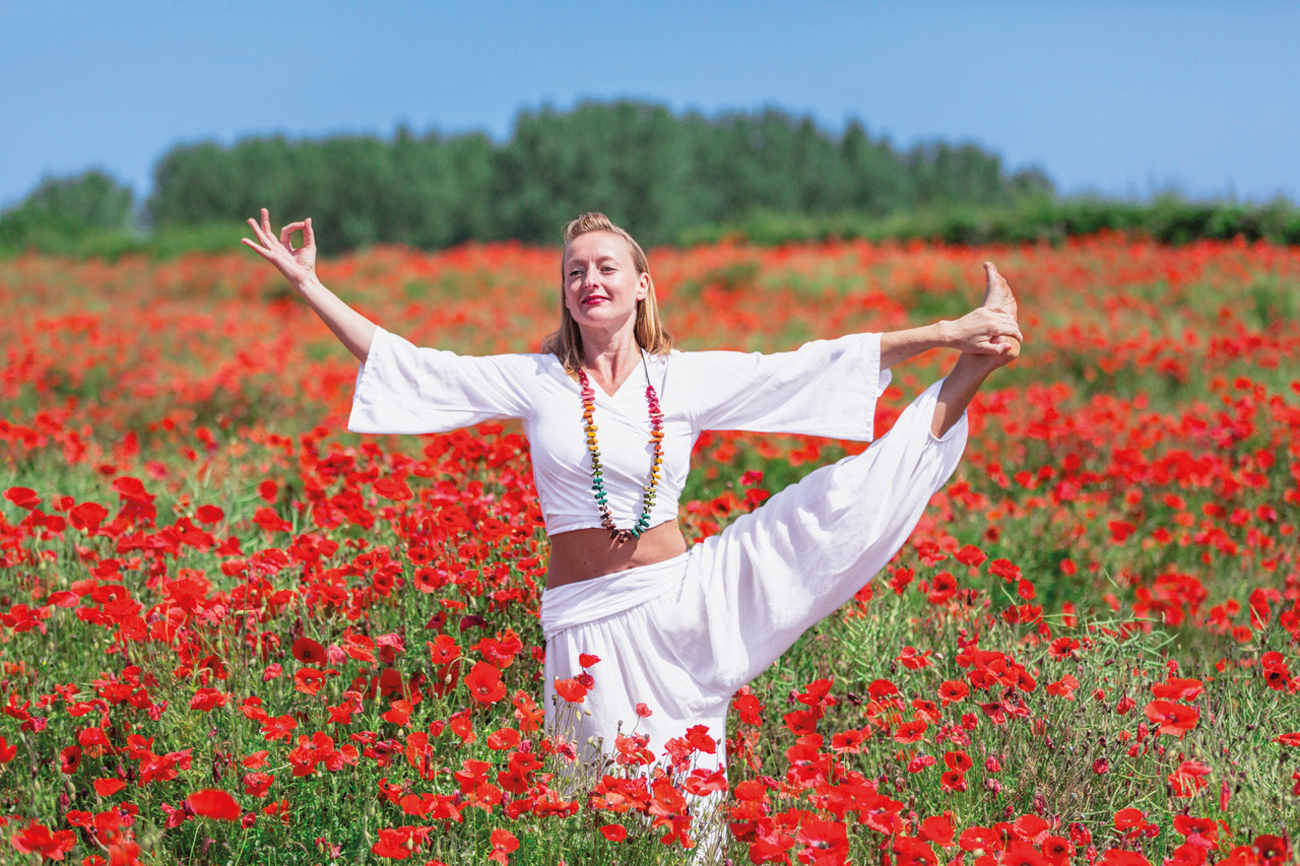 Get the vibe
Om & Bass Festival, Oxfordshire takes place: July 10-12, 2020 (early bird tickets £120; late bird tickets £220; kids go free). Event includes 150 workshops in dance, yoga, meditation, sound healing, martial arts, crafts and kids stuff. Use discount code OMYOGA to get £15 off. Also, online teacher trainings worldwide: join the OM & Bass international family. Check out events, workshops, retreats, festivals and online teacher training at: omandbass.co.uk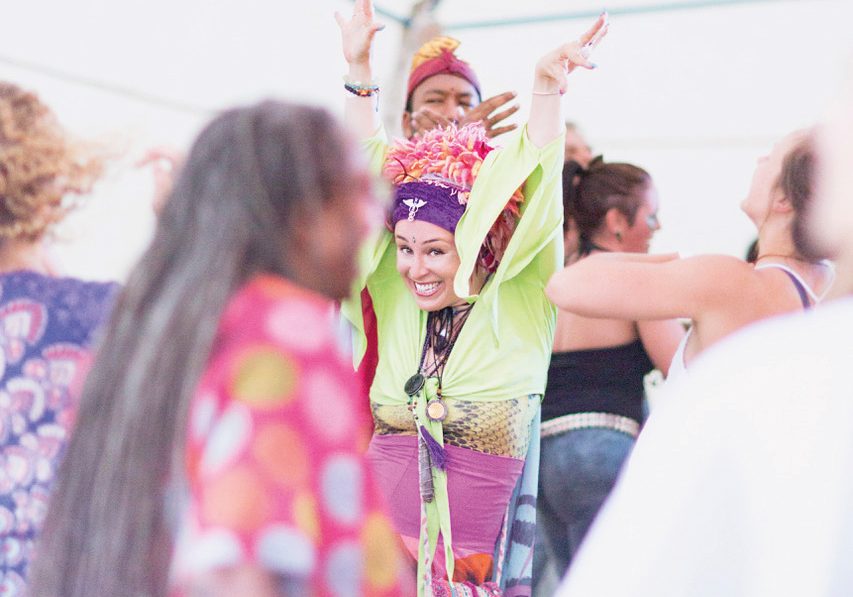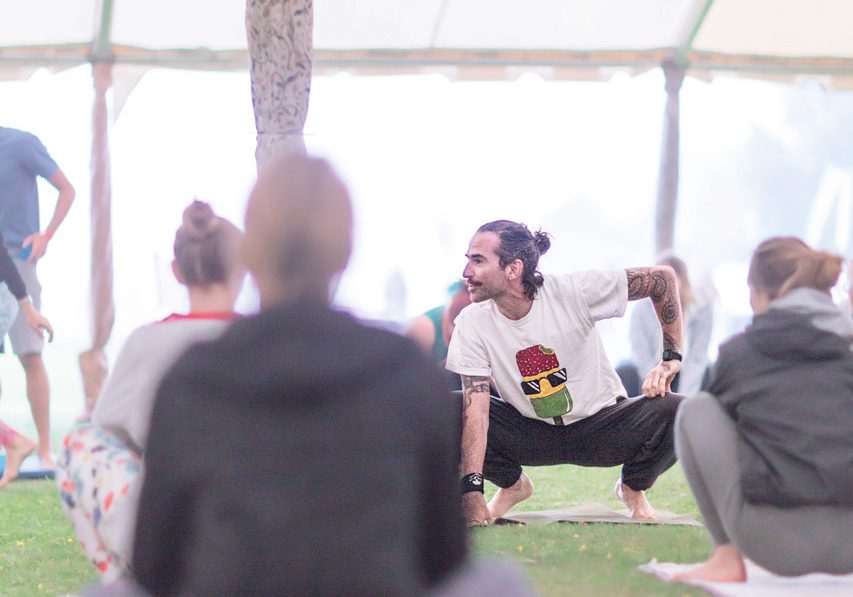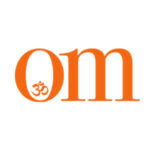 First published in November 2009, OM Yoga magazine has become the most popular yoga title in the UK. Available from all major supermarkets, independents and newsstands across the UK. Also available on all digital platforms.