Hot Lotus is an award-winning wellbeing hub in Stockport, Greater Manchester, providing a wide variety of yoga and Pilates classes. Opened in 2018, this purpose-built studio welcomes students of all ages and abilities, with a wide range of classes, both heated and unheated — the goal is to make yoga accessible to all.
The schedule includes Hot Yoga 26 (26:2 series), Vinyasa, Rocket, Ashtanga, Iyengar, Yin and Restorative. Plus, a wide range of Pilates-based fitness classes including Inferno Hot Pilates, Inferno HIIT, Body Blitz and Sculpt.
These feel-good classes offer rapid results for those looking to strengthen the core and tone up.
Hot Lotus includes a state-of-the-art studio with specialist heating and humidity equipment, using a 'forced-air' system which circulates fresh air continuously.
Mood lighting at floor level and the latest in sound systems ensures students have a great experience in class.
With high ceilings and mirrors gracing two walls, the studio is spacious and bright, and the mirrors allow students to observe their alignment and technique. It also includes bespoke beams, which were installed to support silks for aerial yoga classes, and echo the industrial mill setting.
With the advent of Covid in March 2020, Hot Lotus transformed almost overnight into an online studio, streaming live classes seven days a week, with a timetable that reflected the in-studio offer. It also invested in the latest hi-tech sound equipment to ensure students received the best experience in the comfort of their own home. Retaining the teaching team was also key to the success of the online classes, ensuring that students continue to enjoy the benefit of consistent, personalised instruction. Now live streaming has become the norm and, whether open or closed, Hot Lotus continues to show all in-studio classes for those who prefer to take their practice at home. In August 2020 Hot Lotus Live was launched.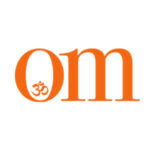 First published in November 2009, OM Yoga magazine has become the most popular yoga title in the UK. Available from all major supermarkets, independents and newsstands across the UK. Also available on all digital platforms.