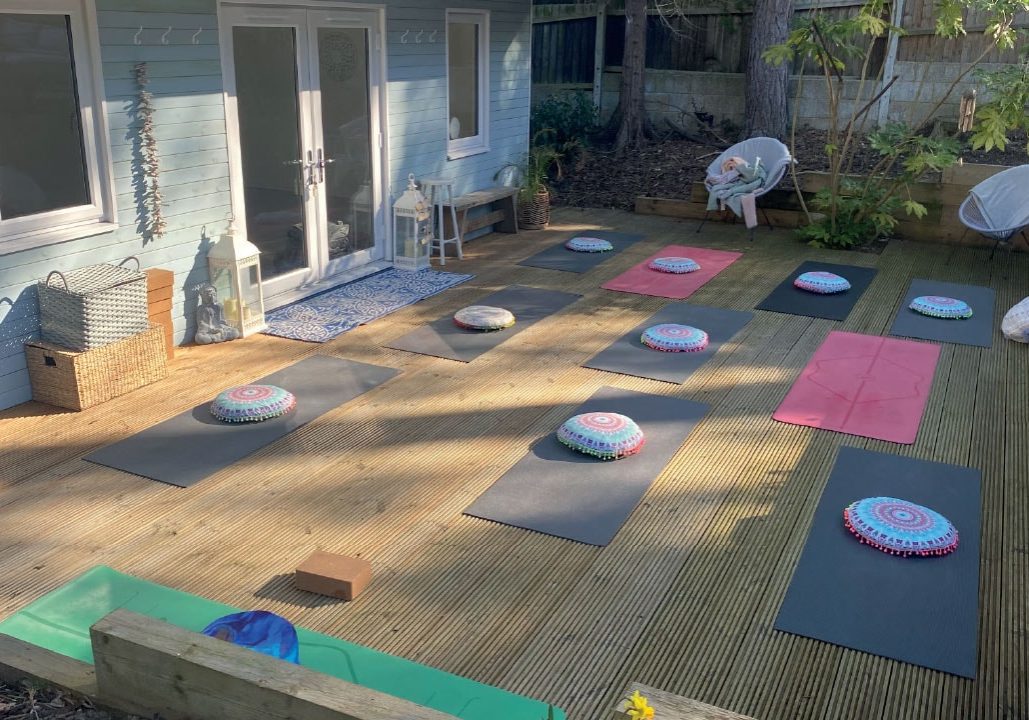 Home Yoga Space: Zoe Marlowe, Poole, Dorset
Inspirational yoga teacher Zoe Marlowe has built her own busy, working studio in the garden that now hosts multiple group and private classes each and every week
For Dorset based yoga teacher, Zoe Marlowe, the events of the last few years – including the dreaded lockdowns – provided the impetus to start, build and develop a thriving community of yoga students and yoga business.
It began with her being part of a team free online classes during the first lockdown. Inspired by the success of this she committed to creating a space dedicated to teacher her ever growing group of clients in her garden. It was a scary commitment for her, however the garden studio has been a huge success and she is grateful and delighted that her students have fallen in love with the space in the same way she has.
"I came to yoga for my anxieties and it's certainly always been my therapy if you like," she tells OM. "Coming through my journey from a personal Bikram practice, through Ashtanga briefly, to Vinyasa – where my heart lies – and to now teaching in my beautiful garden studio...my journey is ever evolving!"
She says lockdown gave her the opportunity to create a space in her garden where people can visit and come back to themselves, to feel safe, to rest. It's become a real community. "I now have over 70 women in community and in one way or another we all support each other – various ages, experience and abilities; women empowering women."
It's a busy place too. "My garden studio is a haven of peace, where I hold seven weekly classes and have private clients, from professional athletes to couple's sessions, or clients overcoming illness or injury. Men's classes are blossoming and so very different from the women's practice...the challenges centre more around creating more flexibility and lowering stress levels. It has opened up so many opportunities for me to help people in a way that I was always looking for but never knew how I could."
Her journey now is heading towards yoga for therapy as she takes her practice into schools for teenage girls, teaching them the joy and beauty in slowing down, learning how to stay connected to themselves and to be kind to themselves. That includes teaching breathing techniques for overcoming stress and anxiety to uplifting joyous classes to get the endorphins flowing.
"We have lots of fun! Then there are the care homes. I love bringing smiles to the elderly who often become lonely and sore, so we work on far more gentle movements. Again bringing joy into their afternoons."
Five years after her yoga teacher training, her business is as strong as ever and the back garden has never been more in demand.
"I was so nervous when I started my teacher training and thought I would just do the training because I felt so passionate about the benefits but I was very unsure if I would ever have the confidence to actually teach. Now, five years on there is no stopping me or looking back. What I have learnt, and continue to learn, is how amazing my practice makes me feel and how I can support people on their journey back to themselves, whatever their personal challenges may be."
Connect with Zoe Marlowe on Instagram @zoemarloweyoga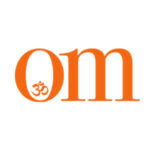 First published in November 2009, OM Yoga magazine has become the most popular yoga title in the UK. Available from all major supermarkets, independents and newsstands across the UK. Also available on all digital platforms.