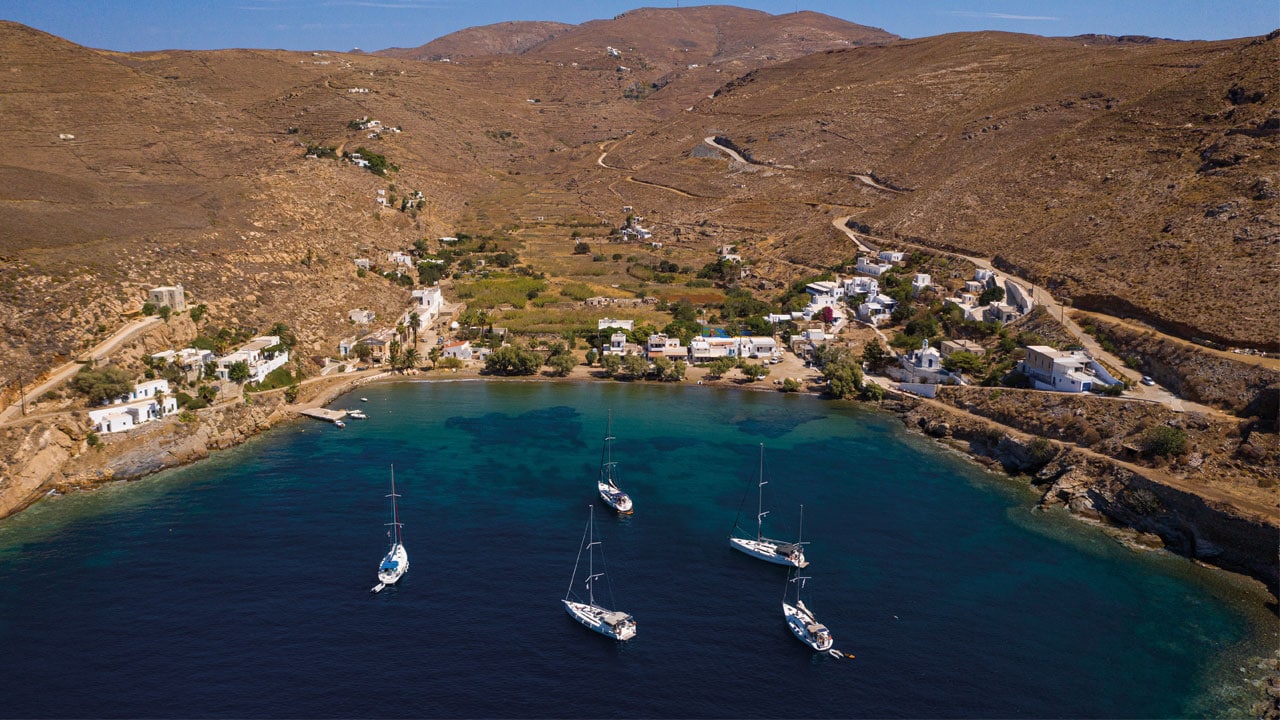 Sail into the New Year by saying 'yes' to new yoga retreat experiences. By Jackie Heffer-Cooke
How about beginning the new year with saying 'yes'! After the adventure drought from the last couple of years I fixed my Sankalpa on travel opportunities, and without doubt the best thing I said 'yes' to was a Greek Islands yoga and sailing retreat adventure around the Cyclades with the professional sailing and yoga company Get Lost in Greece. As a retreat leader the idea inspired me: breathing space in abundance, connection with nature at a higher level, meditation with the sea. Yes!
On my arrival in Greece I was greeted by Get Lost's founder Angeliki Varevanaki who set up the company in 2016. A professional, fun, bold, humble, inspirational woman, Angeliki is an original Greek Goddess and she won my heart in just a few moments of meeting her.
Angeliki spoke passionately of her upbringing, when instead of her parents buying a summer getaway villa, they bought a boat with the hope of travelling the Greek Islands free in the spirit of union with their family and nature. She talks of her summers being rich in the senses of the elements, playing with her siblings, jumping in the water, sailing; she said it was deeply beautiful and life-affirming. She reflects that the very nature of sailing enabled her to cultivate flexibility, openness, and a deep intuitive nature. She says the changing direction of the breeze is the best teacher to learn about flexibility, adaptability, and how to keep adjusting sails to catch the best winds.
As an adult, Angeliki studied marketing and communications and followed a career in marketing events and hospitality. Eventually, she joined commercial giant Loreal, but after a while - even though her career path was set, stable and financially rewarding - she felt a lack of spirit. Angeliki describes her mind as being in conflict and her heart yearning for freedom from big business corporations and all that comes with it. As the universe would have it, she ended up befriending two amazing women at Embry Riddle Aeronautical University in the USA where she had been keynote speaking on effective business communications. She spoke to these women about her home in Greece, the joy in sailing, and between them they originated the idea of cultural study for university students, travelling the Greek Islands by boat, experiencing the ancestral heritage, whilst at the same time learning the art of sailing and the soft skills of adaptation and team playing.
After a few years of offering this programme to appreciative and enthusiastic students, who call the experience imperative and insightful, Angeliki decided to offer her boats to teachers of another practice integral in her life: yoga.
She says that sailing is yoga…and she is right. From a Yama perspective, the retreats are truthful and abundant. Environmentally, the sail boats offer travel with the fuel of just the wind.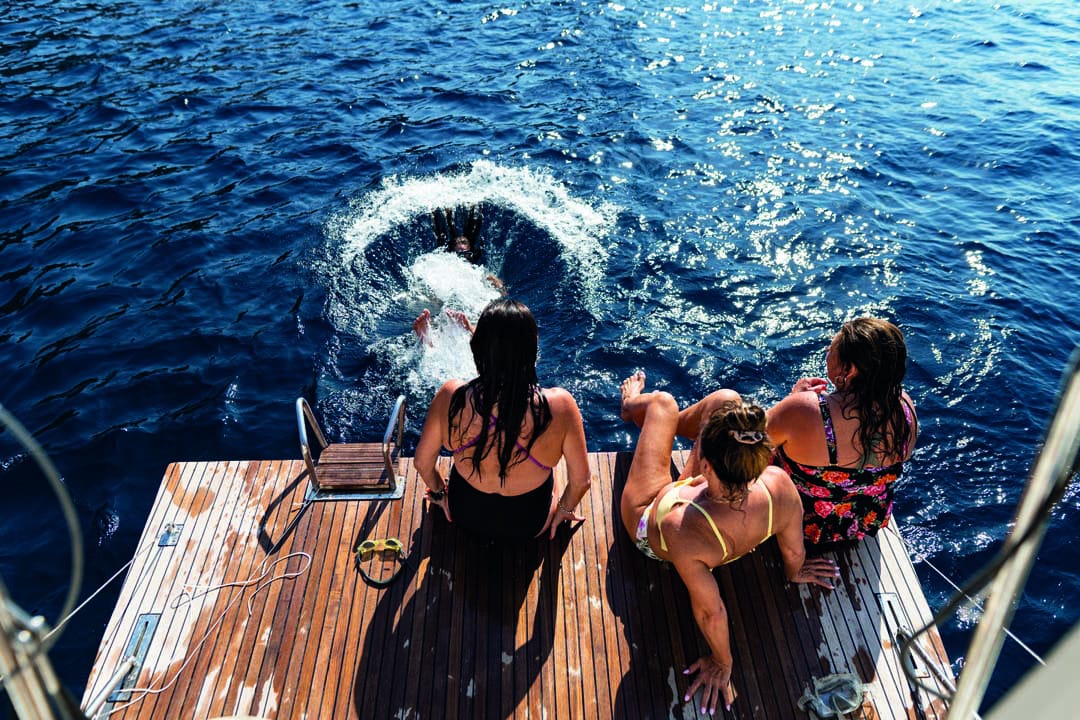 Economically, the trips visit the untouched islands by grand tourism, but with enough infrastructure to offer picturesque waterside restaurants, supporting small local communities who welcome this low level of tourism with enthusiasm and open hearts. There is never a better time to practice Niyama; surrender, self-study, cleansing from the busyness of domestic Western life. The asana practice is enhanced by the outdoor elements as all practices are accompanied by unique and magical settings. Prana is abundant as you are inside it, the elements of earth, water, fire and air in the rock, the sea, the heat of the sun, the vast blue skies. When you want to, you can tune away from the senses and into your heart, flowing with the joy of being alive. Then Dharana and Dhyana will melt into your existence easily and fully, naturally, without force or distraction as self-expands into the infinite space of blissful peace.
Angeliki says it is easy to abandon ego with sailing, tuning in is the only way to go. This, of course, is yoga.
It is obvious to me that the tribe that Angeliki has held around her in the form of her calm business partner Kosta, her dynamic lead captain Dimitri, her retreat leaders like Laurel Attanasio, (whose retreat I was hosted to) and the rest of her wonderful team of captains and hosts, are all ready to hold your visit with the very best and most mindful intentions. Their love of yoga and the sea as a connective meditative experience is as apparent as their love of the guests they meet, and the companionship they share with one other.
Would I recommend you visit the Cyclades Islands on a yoga and sailing retreat with Get Lost in Greece? Absolutely, I would! If you are a retreat leader, would I recommend you take a retreat there? In fact, I am doing that very thing next year, and I cannot wait to go back and share the powerful, life-changing, experience of Getting Lost in Greece with my friends and my students. I will see you there!
If you are from the UK and Europe and would like to attend a retreat or hold a yoga and sailing retreat with Get Lost in Greece then contact jackie@getlost.gr if you are from the USA contact laurell@getlost.gr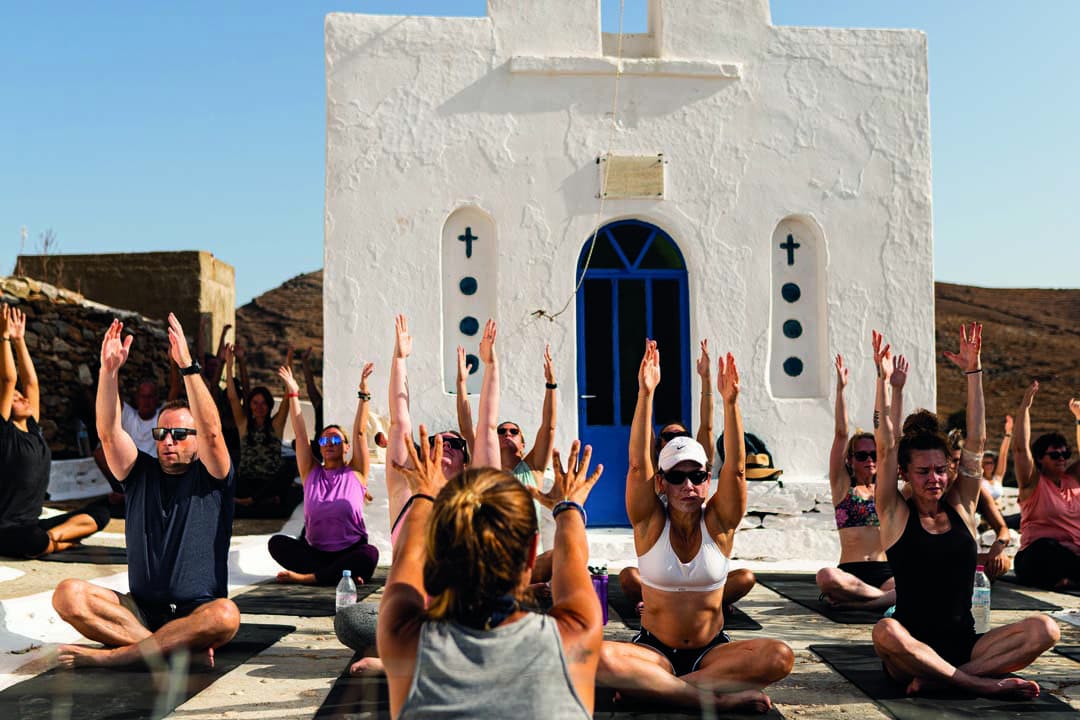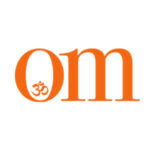 First published in November 2009, OM Yoga magazine has become the most popular yoga title in the UK. Available from all major supermarkets, independents and newsstands across the UK. Also available on all digital platforms.