How to survive your first yoga retreat. Essential tips to make sure your stay is more "Aaahhhh" that "Argh!" By Meg Jackson
You've been practicing for a while, maybe with a weekly class at your local studio and a bit of a home practice when the mood takes you, and you're feeling fairly good about this whole bending-and-breathing thing.
So what next?
Perhaps it's time you and yoga had a little quality time together and went somewhere special. You've seen all those photographs of people being bendy on beaches; your Instagram feed has been packed with images of group hugs and #transformation; and whilst wheatgrass has always made you gag, perhaps having it every day would help….
Yes. Maybe it's time for your first yoga retreat.
When you think about it, you're probably getting ideas of days filled with practices which rock your world and soothe your soul; fellow yogis and yoginis who you're fairly sure you're bonding with for life; surroundings so tranquil your mood setting is automatically at 'zen'.
But here's the kick in the asana: yoga retreats aren't always like that. In fact, they rarely are. So here's my little guide in how you might like to ensure your first yoga retreat is more "Aaahhhh" than "Argh!"
Beware of the yogis
If you go to a weekly class that's open to the public you will have noticed that yoga classes can attract an eclectic mix of people. It won't surprise you to know that retreats are no different.
When you're at the studio you can probably tolerate Pushy Pamela who is ridiculously territorial about her space at the front. You might be able to turn a blind eye to Steve-the-massive-show-off who insists on doing the most advanced pose possible at all times, even when he's not been asked to.
Just bear in mind that when you're on a retreat, there's probably going to be no getting away from those people who make you wonder what they'd be like if they didn't do yoga.
You could think of it as an extension of your yoga practice; how can you maintain a sense of connection to that person despite the fact that you find their behaviour challenging? Is there a way that you can see why they're behaving as they are, and approach them with compassion regardless of their actions?
Alternatively, smile and engage them in polite conversation when absolutely necessary but otherwise do your very best to not be in their space for the duration of the whole thing. Also – deep breathing and wine both help.
Read. Read. Then read again
This may be an obvious one, but make sure you read all the information you've been given about the retreat before you book yourself in. And if something isn't clear, ask!
Of course, if you're one of those people who is happy just to be away somewhere sunny and don't really give a damn about what the retreat is actually going to be like, then you can skip this one.
However, if you're a normal person you're going to want to make sure that you know what you're letting yourself in for. Don't get swept up in the sneaky marketing speak (as one of those pesky marketing people I can say this).
If you're going away because you want to work on advanced poses, check that the classes will be challenging enough for you. If you want a total detox, ask if the food will lend itself to that. If you want plenty of time to lie in the sun, make sure that every moment of your day isn't mapped out for you.
As a teacher and retreat leader I would always much rather someone asked me a bunch of questions before they book and invest their hard-earned cash, than turn up to the venue and be horribly disappointed for the whole week. Yes, it makes me sad for them. But also, to be honest, it's a bit of a mood-kill for everyone else too. Harsh but true.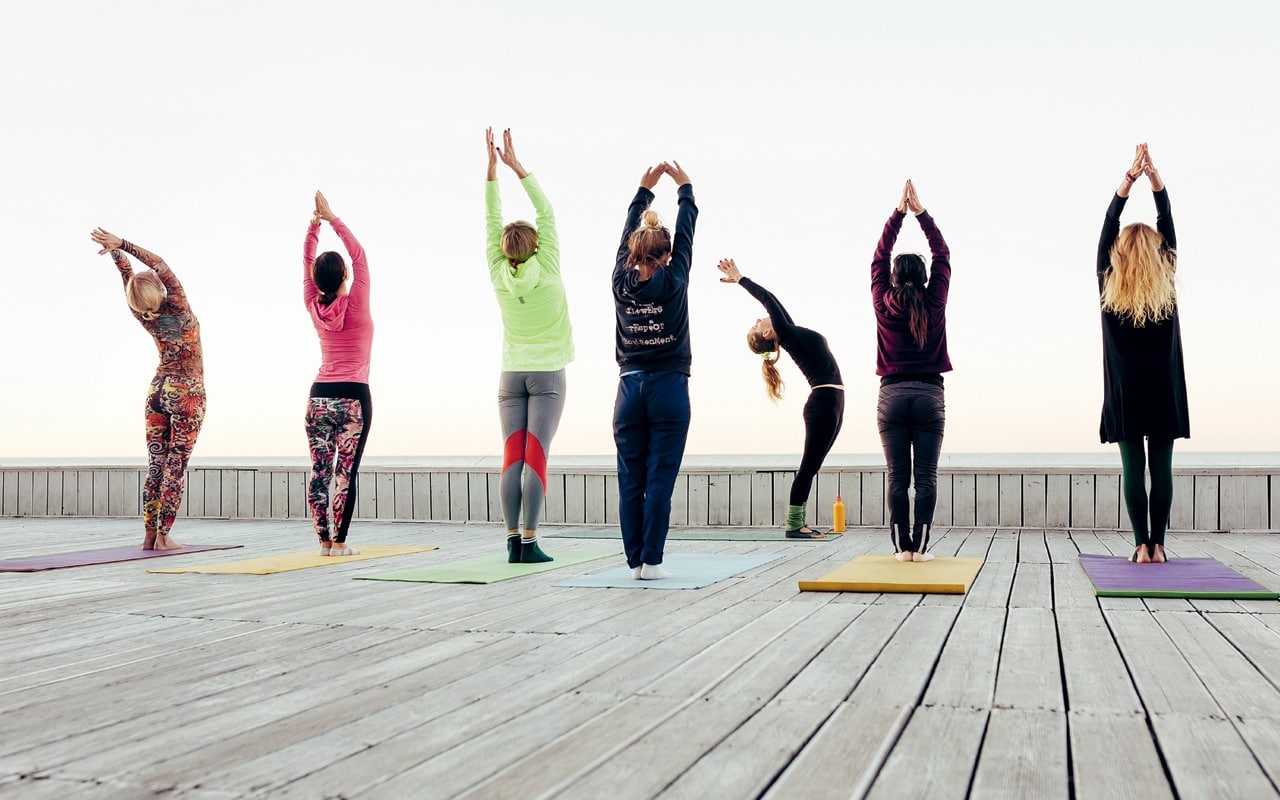 Twin rooms: terrific or terrible?
Most venues will give you a choice of accommodation. For a slightly higher price you can probably get a room all to yourself, but for most of us a more affordable option is to share with another person.
Sharing a room with someone on retreat can be one of the highlights of the experience. If you're lucky you find a kindred spirit – someone to laugh with, chat with, commiserate with, and you'll find yourself sharing a brilliant human-to-human connection, not just a bedroom.
Then, of course, it may not be quite like that. (May I refer you back to tolerating Pushy Pamela for only one hour a week?) But, this in turn can be as much a part of your practice as the stuff you do on your mat. Recognise that all you've got to do is share sleeping time in their presence, and perhaps you can see the challenge of being around them in exactly the same way you work on a tricky pose. You keep breathing, be patient, maintain a smile, and know that this too shall pass.
Be prepared for every eventuality. Pack ear-plugs, an eye mask, and your sense of humour.
Room service or self-service?
Now you've checked what the retreat will involve, also make sure you know what the venue is going to be like so that you can be sure you're going to get the experience you want.
Depending on the sort of experience you're looking at, it's highly unlikely that the retreat is going to be somewhere you're up to your armpits in freshly laundered fluffy towels every day, room service at your beck and call, free Prosecco on tap, and a concierge to make your dinner reservations. (But if anywhere like this needs a teacher, call me!).
If the accommodation is somewhere rural, you might need to pack a head-torch if the evenings are dark and expect to get close to nature. If the dining is an al-fresco buffet, make sure you have a warm layer or two for the evenings. If you're very attached to your certain brand of tea, make sure you take some extra bags with you.
Take your own entertainment
Wait – no – I don't mean the unicycle and puppet show. But if you know that there are going to be plenty of opportunities to have some down-time, make sure you're taking what you need to help feed your mind and brain too.
It's highly unlikely that your whole schedule will be filled with yoga-related activities, and don't expect your teacher or fellow retreaters to be wanting to chat/play board games/go for walks all the time.
At the same time, don't feel like you have to spend all your spare time with your fellow guests if you know that you need to take some time out. This experience is about what you need, so don't ever feel pressured into always being with other people. Need to take some time out on your own for a snooze, or to think, or to wander, or to be still? Do it.
Your teacher is your teacher. Not your best friend (probably)
If your teacher is your best friend then obviously you can skip this bit. But for most of us, if we are going on retreat with our teacher it's obviously because we like them. Whether we're drawn to their teaching style, their personality, their wisdom, the fact that they wear fabulous leggings….or a combination of all those things.
To some extent, it's inevitable that being on retreat with your teacher will slightly change the relationship you have with them. But if you think that by going to their event you will become their new best friend/favourite pupil/a shoo-in for the assistant's job you're fairly sure is coming up, you're probably going to be disappointed.
Yes, we love spending quality time with our students. It's great when we all get to share conversations we wouldn't usually ever have in a busy 60-minute class. Learning more about you and your life and what's brought you here, and making a different sort of connection is one of the huge gifts a retreat can bring to everyone.
But here's the most important reason you should ever go on a yoga retreat – it's an opportunity to do something that's all about you. Most of us charge the battery of our phone more often than we ever turn our attention to our own energetic requirements, and a retreat is the perfect opportunity to find an experience that will transform your practice, widen your community, deepen your understanding, and maybe even change your life. (And if you still can't face wheatgrass, just make sure they also offer wine.)
Meg Jackson is the founder of Real Life Yoga, a movement to help real people bring a little (or a lot) of yoga into their real lives. Find out more: reallifeyoga.net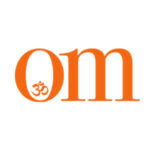 First published in November 2009, OM Yoga magazine has become the most popular yoga title in the UK. Available from all major supermarkets, independents and newsstands across the UK. Also available on all digital platforms.
If You Enjoyed This, Then You May Also Like...